Posted on
4 September 2013
Cheddar and Apple Frittata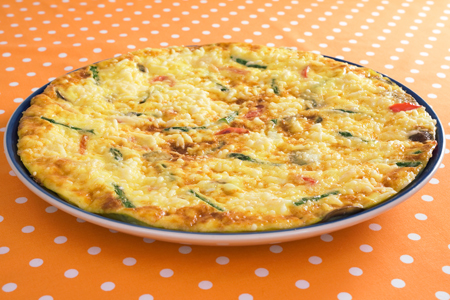 Ingredients
8 eggs
2 egg whites
1cup white cheddar cheese, grated
1tbsp butter
2 apples, sliced into 1/8 inch lengthwise
Salt and pepper
Preparation
Preheat oven to 450 degrees and the rack set in top.

Combine eggs, half of cheese, egg whites in a small bowl and season with salt and pepper.

In a skillet, heat butter over medium. Add the egg mixture and cook up to 2 minutes.

Place apples on top in a round shape and sprinkle remaining cheese.

Move the skillet to oven and bake until frittata is set in the centre or when cheese turns brown. Approx. 20 minutes.

Cut into pieces and serve.