Posted on
23 October 2012
Chicken Malai Boti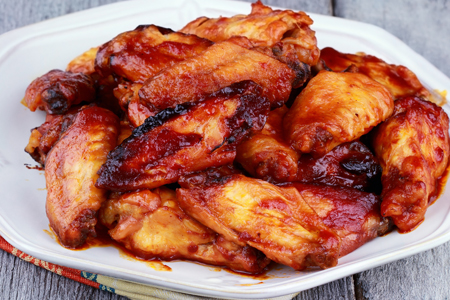 Ingredients
Chicken boneless 1/2 kg
Green chilies grinded 1 tbsp
Ginger garlic paste 1 tbsp
White cumin roasted 1 tsp
All spice 1/2 tsp
Coriander roasted 1 tsp heaped
White pepper 1/2 tsp
Crushed red pepper 1 tsp
Cream 2 tbsp
Yogurt 2 tbsp
Lemon juice 2 tbsp
Salt 1 tsp heaped
Almonds blanched 2 tbsp
Preparation
Marinate chicken with chopped green chilies, ginger garlic paste, white cumin roasted, whole spice, coriander roasted, white pepper, red chili powder, cream, yogurt, lemon juice, salt and almonds blanched for 2 hours in one bowl

Now put in skewers, do BBQ until they are ready.

Then put merinated mixture with help of brush, do more BBQ for 5 minutes.

Now brush with oil or ghee, until they become ready.