Choco Chip Pancakes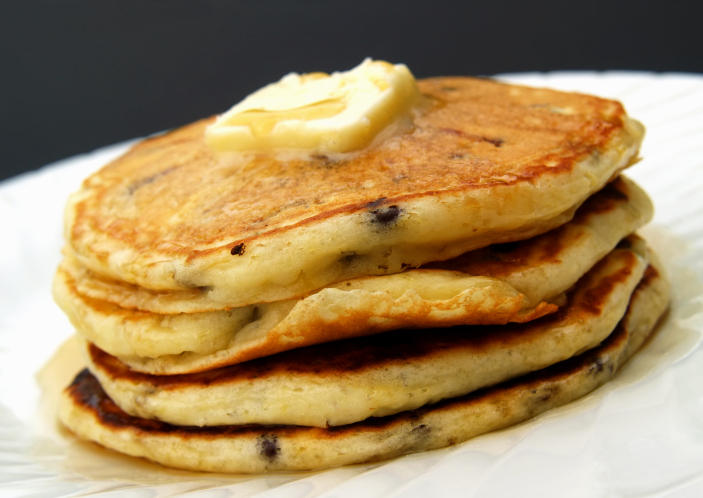 Ingredients
3 tsp baking powder
2 eggs - beaten lightly
2 cups of flour (plain)
3 cups buttermilk
2 1/2 tbsp sugar
1 cup chocolate chips - white and milk
2 1/2 oz unsalted butter - melted
Unsalted butter (to grease the pan)
Preparation
First, mix the sugar, flour and baking powder all together in a bowl.

Add in the eggs, buttermilk and melted butter - beat fast to combine.

Now blend in the white and milk chocolate chips and .

Heat a large non-stick frypan over medium heat and melt 1//4 teaspoon of the extra butter.

Pour 1/3 cup of pancake batter into the pan and allow it to cook for 2-3 minutes - until you see bubbles appear on the surface. This tells you one side is done.

Turn the pancake over gently and cook for another minute.

Stir the mixture between pancakes so all the chocolate chips are not left on the bottom of the bowl.

While cooking all the pancakes, make sure you place the done pancakes on a plate and keep warm in the oven at 250 degrees F.

Serve plain or with fresh fruit and whipped cream.

You can even drizzle a little bit of honey or Maple syrup.