Posted on
4 September 2013
Face Egg Salad Sandwiches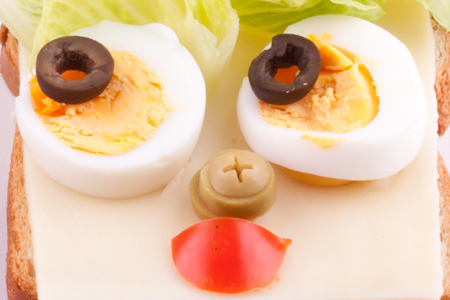 Ingredients
7 eggs
2tsp mustard
1 ham, sliced
¼cup mayonnaise
½tsp salt
½tsp pepper
Preparation
In a saucepan, bring to boil the eggs with water. Then cook without the lid for 2 minutes.

Cover and remove from heat. Set aside for 10 minutes.

Place the eggs in a bowl under cold running water. Then peel the eggs.

Slice two eggs and set aside slices for the eyes.

Put remaining pieces in a bowl and add the unsliced eggs. Mash them with fork.

Add mayonnaise, salt, pepper and mustard and combine until well distributed.