Posted on
8 November 2015
Goat Cheese and Fig Salad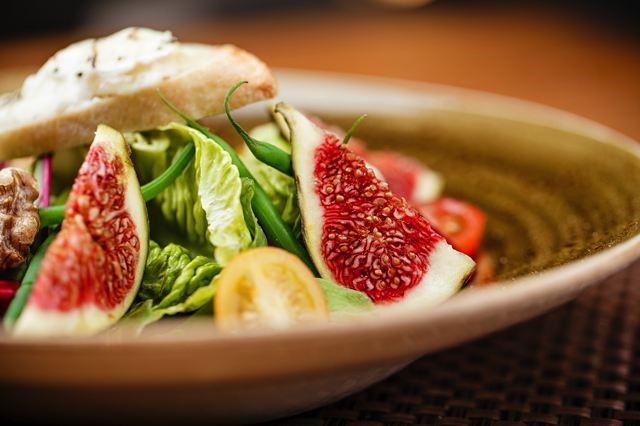 Ingredients
50g Fresh Fine Green Beans
50g Mixed Vegetables
30g Fresh Figs
40g Baked Beetroots
30g Heirloom Baby Tomatoes
50g Aged Goat Cheese
80g Aged Balsamic Vinaigrette
Preparation
Heat oven to 180 Degrees.

Place the beetroots in the oven and bake until tender.

Once ready let them cool and remove the skin and slice them into thin wedges.

Mix together the fine beans, mixed vegetables, and beetroots and after top with the cherry tomatoes, and goat cheese.

To finish off add the balsamic vinaigrette as a dressing and serve.