Posted on
30 September 2012
Grilled Turkey Breasts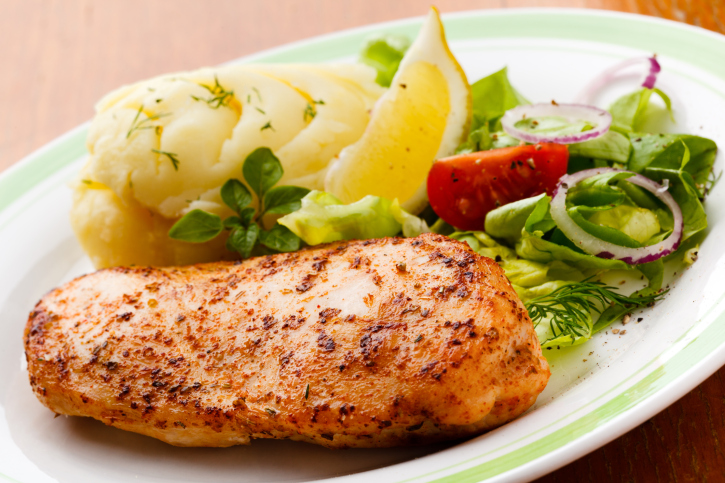 Ingredients
28 sage leaves
3 tbsp lemon juice - freshly squeezed
3 tbsp olive oil
4 skinless - boneless turkey breast halves
2 tbsp extra-virgin olive oil
3 tbsp unsalted butter
2 lemons - halved
Sea salt and freshly ground black pepper to taste
Preparation
Mix the sage, lemon juice and olive oil.

Appy well to the turkey breasts and allow the turkey breasts to marinate for at least 30 minutes. You can leave it a bit longer if you prefer.

Then preheat the grill to medium and add oil to the grate.

Remove the turkey breasts from the marinade, and season it well with salt and pepper.

Keep the marinade – do not throw away.

Grill the turkey on both sides until cooked through.

Heat the oil and butter over a medium high heat, and include the marinade with any remaining sage.

Cook until the marinade has evaporated and the sage leaves are crisp.

Season the grilled turkey breast and slice into pieces.

Finally, garnish the turkey with the fried sage leaves and lemon halves.