by
Zaytinya Lebanese Restaurant
Kishkki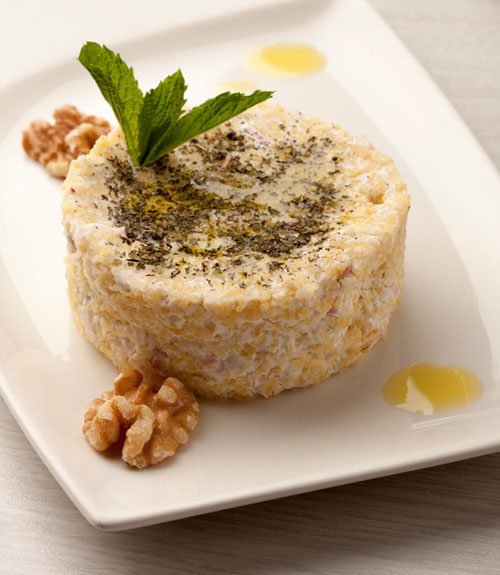 Ingredients
Plain labneh, 150 grams
White burghul, 75 grams
Walnuts (chopped), 30 grams
Onion (chopped), 30 grams
Mint powder, 15 grams
Olive oil, 10 ml
Salt, for seasoning
Preparation
Wash the burghul with cool water.

Mix the washed burghul and plain labneh together in a large mixing bowl.

Allow the mixture to sit for approximately 2 hours until the burghul has absorbed the water from the labneh.

Add the chopped walnuts, chopped onion, mint powder, olive oil and salt and mix thoroughly.

Plate, and garnish with walnuts and fresh mint leaves.