Posted on
27 September 2012
Rice Krispie Chicken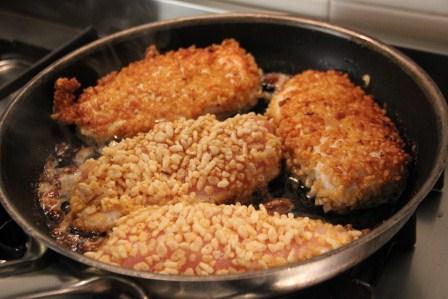 Ingredients
Rice Krispies
Chicken Breasts
Egg
2 tbsp oil
Preparation
Mix up egg in bowl.

Pour enough rice crispies to coat your chicken in a shallow bowl.

Dip the chicken breasts in egg then rice crsipies.

Shallow fry in the oil, only to brown the outsides.

Bake in a 350 oven for 45 minutes or until chicken is cooked through

Note, some recipies use melted butter instead of eggwash!!