Thanksgiving Brussel Sprouts With Bacon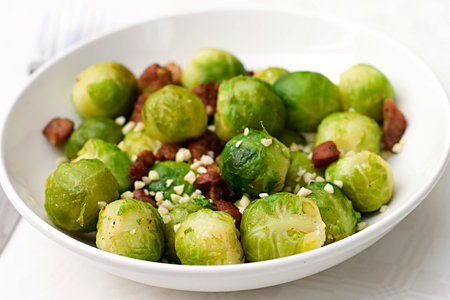 Ingredients
907g brussels sprouts - trimmed and halved lengthwise
1 onion - sliced
454g of bacon - diced
Salt and pepper to taste
Nuts
Preparation
Boil the brussel sprouts in salted water for a few minutes.

Thereafter, in a skillet cook the bacon and onion until the bacon becomes crispy.

Remove the bacon grease and add the brussel sprouts to the skillet.

Fry until the vegetables begin to brown.

Then add nuts and season to taste and serve.