Thanksgiving Next Day Pie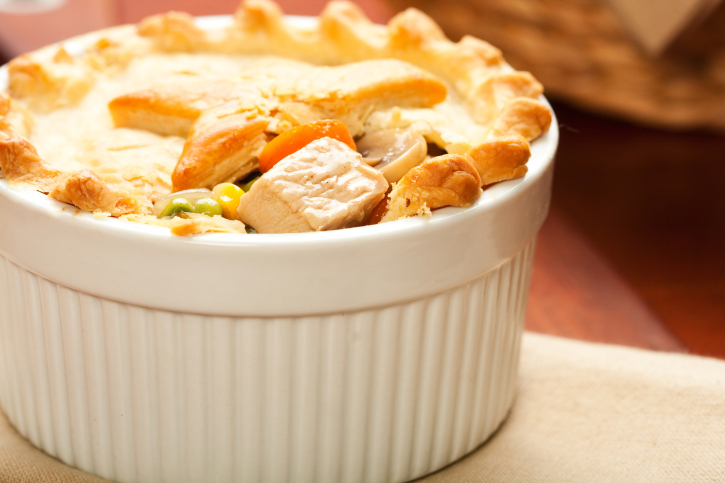 Ingredients
1 1/2 cup leftover turkey - shredded
1 cup leftover vegetables
2 cups turkey gravy
2 packets of puff pastry
Preparation
Preheat the oven to 180 degrees C or 356 degrees F.

Line a pie tin with one sheet of puff pastry - prick holes in it and pour pastry beans or dried beans on top.

Then let it bake for 7 minutes.

Remove from the oven and remove the beans.

Return to the oven for 3 minutes.

Remove again and allow to cool.

Combine the turkey and vegetables and place in the pie crust.

Pour over the gravy and top with the remaining puff pastry.

Prick holes in the pastry to allow the steam to escape.

Bake for an hour until the crust is golden.

Serve hot.
Cooks Note
Use the leftovers from the Thanksgiving meal to make this delicious turkey pot pie.