Thanksgiving Turkey Stuffing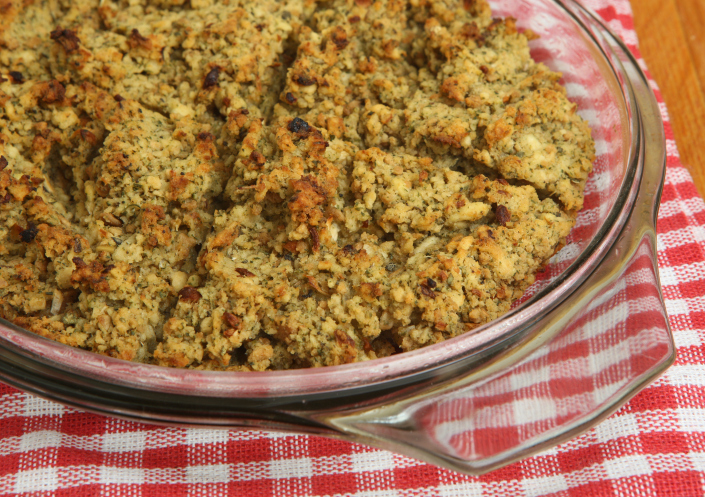 Ingredients
2 stalks celery - diced
1 onion - diced
1 tsp thyme
1 tsp ground sage
Salt to taste
4 tbsp butter
709g dried unseasoned bread cubes or 850g breadcrumbs
1 1/4 cup chicken or vegetable stock
1 egg
28g fresh parsley - chopped for garnish
Preparation
Preheat the oven to 180 degrees C or 356 degrees F.

In a large pan sauté the vegetables and herbs in the butter, and then season it with salt.

After 5 minutes reduce the heat to very low and add the bread cubes, folding them in as you add.

Slowly pour the stock over the bread and fold everything carefully.

Gently whisk the egg and add it to the stuffing mix.

Transfer the stuffing into a casserole dish and bake uncovered for 40 minutes or until nice and toasty on top.