5 Gold Plated Edibles That Are Just SO Dubai
Dubai is obsessed with gold!
Posted on
24 December 2018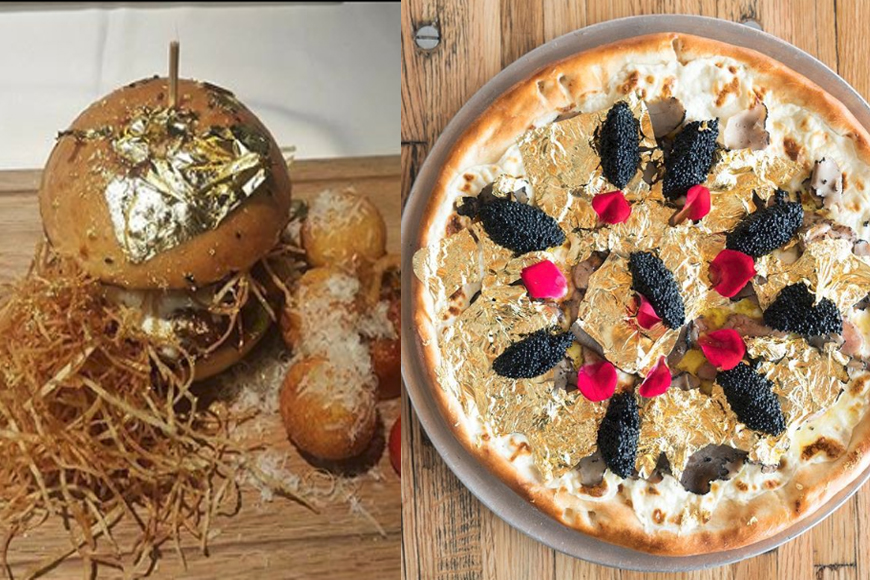 If you thought Dubai was extra, wait till you see these…
Undeniably enough to those that live in Dubai, if you seem extravagance…you will find extravagance.
From the cars to the houses, to the luxury brands - extravagances seems to surround you in this city.
But luxury has even made it to the plates of Dubai and we're not even joking.
If you've seen a golden Ferrari, a gold-plated bathroom or even a gold-plated iPhone then those are the news of the past.
The new trend that Dubai seems to be obsessed with is gold plating their FOOD – from the savoury to the sweet, there is always a hint of gold.
And whether we'd like to admit it or not, these gold-plated edibles are very extra but magnificent to look at…the way the gold shimmers with the light makes us unable to look away!
However extra these 5 foods may be, Dubai must be doing something right as people can't seem to get enough.
So as the food accessory of 2018, here are the best of the best from Dubai's buzzing food scene.
1. Gold Ice Cream
We'll start off with someone that isn't so unfamiliar…gold on ice cream seems fair.
This plain vanilla ice cream cone may be plain anywhere else in the world, but Dubai had to add a 24-carat gold leaf on top.
While most opt for sprinkles, some just opt for gold!
2. Gold Coffee
Whether it's hot or cold outside, Dubai is obsessed with coffee.
And it makes sense since coffee is embedded deeply in the national culture…but we doubt that 23 karat cold leaves were ever added to traditional Bedouin coffee.
However, the taste may be…this coffee might get cold by the time you're done posting them on the 'gram.
3. Gold Burger
If a burger ever even needed an additional topping, Dubai has that option for you.
When you're ordering the sides with the burger, it's not unusual to say "and add some gold flakes to that, please."
This juicy burger does all the talking for you with a 24 karat infused bun!
We'll take 4 burgers please….with extra gold.
4. Gold Pizza
Bread, cheese, tomato sauce and some toppings are the usual pizza ingredients and it's absolutely delish…
But what happens when you add caviar, gold, truffle and foie gras to a pizza? You get a truly Dubai inspired one.
It's almost too pretty to eat and you're almost guaranteed to fight for the last slice.
5. Gold Fish
Yuuuup, we've kept the most outrageous gold-plated food in Dubai (and probably the world) till the last.
If you're not already examining the picture to find out if it's actually real, we'll save you the trouble because it is.
This 23 karat gold sea bass is nothing you've ever seen before… and might be a little bit fishy.
But we're totally OBSESSED with it.
Oh Dubai, you may be extra but you're the extra we all aspire to be