5 New Dubai Brunches To Try
Brunch is always a good idea...
Posted on
15 January 2018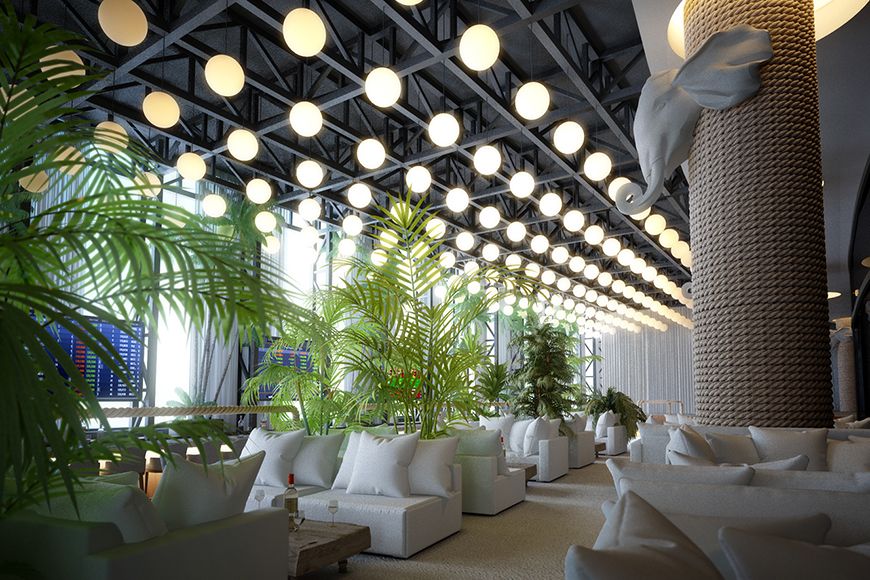 Image credit: Behance/Neyaz Hasan
Weekends in Dubai often involve a good brunch, with great selections of live cooking stations, signature dishes, a la carte menus, al fresco dining and live music, we can't resist an all you can eat and drink experience!
From a traditional Friday brunch to a more relaxed Saturday brunch, we're always on the lookout for new brunches to arrive in Dubai, as we can't wait to taste new cuisines and soak in a different atmosphere.
So we've prepared a list of your new go-to weekend spots, as these new Dubai brunches are definitely worth a try…
#1 Carluccio's
Carluccio's brunch has been highly anticipated in Dubai, as the new licensed branch of the restaurant at Jumeriah Creekside has finally launched its Friday family-friendly brunch starting January 19th 2018. It promises live cooking stations, pizza, pasta, antipasti, traditional desserts and more. They'll be a dedicated kids' corner with balloons and face painting, with kids under 12 eating for free.
Where: Jumeirah Creekside Hotel, Garhoud
When: Fridays 12pm-3.30pm
Price: AED 195 (soft drinks), AED 345 (house beverages and sparkling)
#2 Azure Beach
If you're looking for a lazy pool brunch, then Azure Beach have the perfect afternoon for you! While you soak up Dubai's winter sun in your own beachside cabana, a range of food sharing platters and unlimited drinks will be brought straight to your bed, making this the ultimate relaxing brunch! There will DJ tunes to pick up the atmosphere, as this will become your new weekend happy place.
Where: Rixos Premium Dubai
When: Saturdays 1pm-4pm
Price: AED 225 (soft drinks), AED 345 (house beverages), AED 445 (bubbly)
#3 The City Grill
Meat fans will love this steakhouse Friday brunch, as you can enjoy premium cuts of meat in a stylish setting which launched in October last year. Choose from a buffet of salads and hot and cold appetisers to start, before moving on to an à la carte mains menu, where you can order as many grills as you like including flame-grilled beef, chicken and lamb. There is also a great selection of desserts, if you can eat anymore!
Where: The Atrium, Al Habtoor City
When: Friday 12.30pm-4pm
Price: AED 250 (soft drinks), AED 350 (house beverages), AED 420 (bubbly)
#4 Mazina
Mazina's relaunched family-friendly Saturday brunch allows you to keep the kids entertained, whilst you enjoy cuisines and beverages from around the world. The new Pirates and Mermaids afternoon promises an afternoon of epic fun with a magic show, a bouncy castle, face painting and plenty of activities for the entire family.
Where: Address Dubai Marina
When: Saturdays 12.30pm-3.30pm
Price: AED 330 (soft drinks), AED 460 (house beverages), AED 622 (bubbly), Kids under five are free
#5 7 Elephants
This rooftop bar brunch stars dishes from 7 regions, featuring Indian, Balinese, Arabic, British, Italian, Spanish and Mexican food, making it brunch of east meets west. From tapas to tacos, you'll be spoilt for choice with food and also where to sit, as you decide between the terrace's sofas or the dining area. You can also experience a post-brunch deal for AED 195 from 4pm-7pm, so you don't miss the sunset!
Where: Emirates Financial Towers, DIFC
When: Friday 12pm-4pm
Price: AED 195 (soft drinks), AED 295 (house beverages), AED 495 (bubbly)