5 Romantic Restaurants in Dubai to Enjoy this February
Enjoy a happy February 14th in Dubai with your partner this month...
Posted on
18 January 2018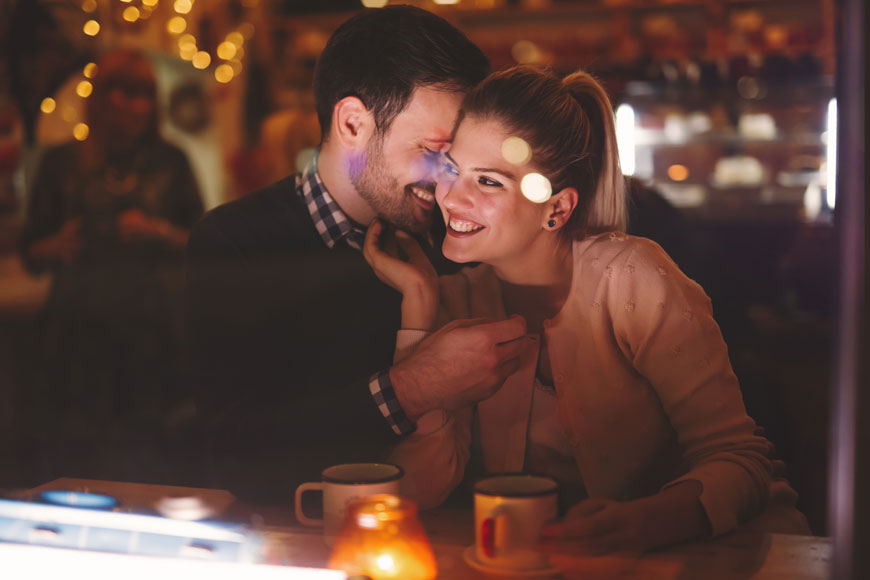 Valentine's Day is less than a month away. And whether you're married, single, or 'it's complicated', you will no doubt experience the reddish, cheesy vibes of February 14th across the city.
And if you're planning on celebrating with your wife or husband, we've gathered a list of the most romantic places in Dubai to celebrate Valentine's Day for 2018.
Whilst if you're a member of the singletons club like most of us, look away now. As these venues are so romantically powerful they can get someone out of a friend zone!
Without further ado, here are 5 romantic restaurants in Dubai to try with your partner on Valentine's Day:
1. Nobu at Atlantis, The Palm
If you're planning on going all out and spoiling the wifey with a fancy dinner on Valentine's Day, then Nobu must your go-to! The famous sleek Japanese restaurant is known as the perfect proposal venue, as it's located in Atlantis, The Palm, and it offers an exquisite dining experience in a stunning, romantic atmosphere on Valentine's Day.
Get ready to pay nigh on AED 1000 on food and drinks for two, but the overall experience is definitely worth every dirham.
2. Al Iwan, Burj Al Arab
What a better venue that Burj Al Arab to treat your love on Valentine's day! This restaurant features an Arabic cuisine, along with red and gold decorations, with sea views – it can't get more romantic, we say!
Food here is definitely world-class, and the whole ambience is just warm and relaxing. Making Al Iwan one of the best venues to spend Valentine's Day in Dubai.
Keep in mind to dress up for this place, and be ready to spend some money, as dinner and drink for two might also cost around AED 1000.
3. At.mosphere
Located in the tallest tower in the world, this place offers the best views in town to remember on Valentine's Day. Treat your loved one to a luxury dinner on the 122nd floor of Burj Khalifa (if they're not afraid of heights.)
You might go a little bit out of your way here, as dinner and drinks for two cost around AED 1200 at this place, but it is once in a life-time experience. And you might want to consider reserving now. It's not too early if we're talking At.mosphere!
4. Ruth Chris's Steakhouse - Address Marina Hotel, Dubai Marina
Fancying a romantic dinner over candle lights and rose petals? This is your place on Valentine's Day. Ruth Chris's Steakhouse are offering a three-course feast for two, that includes jumbo scallops, fresh oysters, 8oz filet with shavings of fresh black truffle or a full bodied 12oz New York Strip. End the evening with a cheesecake shaped in a heart, and a single rose for each guest. If your love one hasn't caught the love bug yet, we guarantee he will at this place!
This place is a bit more affordable than the latter, as the three-course meal and a glass of bubbles cost AED 690.
5. Alta Badia, mirates Towers, Sheikh Zayed Road
This place is situated 2000ft above the ground, and its elegant art deco theme and view across Downtown Dubai will sweep both of you and your love off your feet. Enjoy a four-course set menu for two, with themed Valentine's cocktails on arrival, and a tables strewn with rose petals. While an Italian opera singer will pull out all the stops to create the most romantic atmosphere.
As for the food, you can expect artichoke crusted codfish with potato cream and rack of lamb caponata served with rosemary jus. A dessert of duo parfait follows with a molten chocolate dome with passion fruit sauce, and ivory and strawberry parfait. All for AED 700 for couple. (A winner if you ask us!)