Combining the Magic of Food and Literature: Meet Kate Young
The award-winning food writer and cook fulfils our two loves in life - food and literature
Posted on
13 February 2019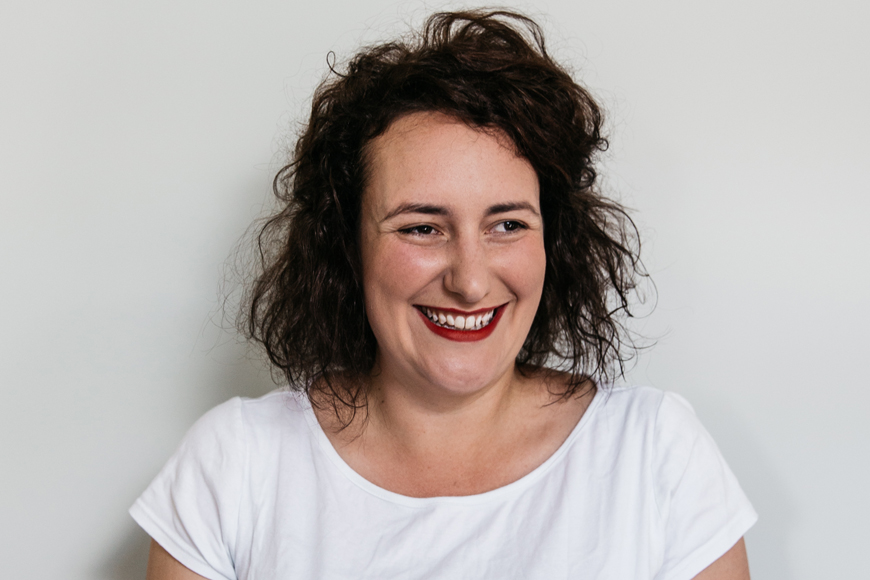 If you were to ask us what are two things we adore most in life, food and literature would most definitely be in the top five...
But we'd have never thought to combine those two loves - unlike Kate Young.
The award-winning food writer and cook is a dedicated bookworm, and her reading inspires her in the kitchen. After mastering the treacle tart from Harry Potter, Kate began blogging her creations and in 2017, received the Blogger of the Year title by the Guild of Food Writers.
SEE ALSO: Showing the world that different isn't bad - meet Kathy Hoopmann
Since then, she created her first book "The Little Library Cookbook", was shortlisted for the Fortnum & Mason's debut food book award and won a World Gourmand food writing award.
Her second book, "The Little Library Year" will be released in October 2019 - and ahead of its release, you'll have the opportunity to meet Kate herself at this year's Emirates Airline Festival of Literature.
We had the chance to have a chat with Kate ahead of the festival this March...
First of all - out of all the amazing recipes you've created - which one is your all time, personal favourite?
Gosh, that's such a tricky question. There are lots I return to over and over – the Midnight Ramen in my first book, the bread and butter from I Capture the Castle, the chicken and tarragon from Anna Karenina. In my next book, I am so happy with the coffee butter and biscuits, and the char siu bao, and the beetroot and gin cured gravadlax.
Which recipe has been the trickiest to create?
The clear soup from the Women's Meal in my first book – I had to a master a consommé, which took a while to perfect and then explain well enough that someone else could make it first time around.
What's your favourite book – and who's your favourite author?
I have been saying I Capture the Castle for years, and I still think it's true. But it's so hard to pick just one – I sometimes think it might be Rebecca instead. And then I read The Lost Art of Keeping Secrets over Christmas, and utterly adored that too. I can't wait to read it again. In terms of authors, I love books by Sarah Waters, Elizabeth Jane Howard, Agatha Christie, Min Jin Lee, Kate Atkinson, and Barbara Pym.
We LOVE how you have a book index on The Little Library Café – but be honest, have you read all of them listed?
Absolutely! All the books I include are ones I think someone might enjoy (they're not all beloved favourites, but there is something I liked about all of them), so I do absolutely read them all before including them.
…and how many more books do you have lined-up to re-create dishes from?
I have set the blog aside for a bit, to focus on writing books. But I have a never ending list on my laptop – I make a note every time I come across something I could imagine making. I also fold down the corner of a page whenever I come across something I want to make – all my books are full of notes and ideas.
You have a lot of children's books on there – would you argue they're the best type of book to find food inspiration?
I would – there's something very visceral about food in children's books. I can imagine I am right there eating it. I imagine that's why it's there; it is such an avenue in for children, a truly effective way of creating a world.
Which Century and its authors do you feel served up the best food?
I think there's really great food in books from most eras – there is great stuff in books published during rationing in the UK (even if the food wasn't available in the real world at that point). Victorian literature is full of incredible sounding food – I want to eat almost everything in Dickens' A Christmas Carol, for example.
Lastly – have you ever created dishes from Lord of the Rings?
I have! There's one on the blog – the mushroom and bacon dish that the hobbits eat early on. But apart from the boring sounding Elvish bread they all munch on while on the journey, food described in Lord of the Rings is pretty scarce. I have also done a seed cake from The Hobbit too – I love the Unexpected Party at Bilbo's house when the dwarves arrive.
Where to meet Kate at the Emirates Airline Festival of Literature
Date: Friday 8th March, 2019
Time: 2pm - 3pm
Location: Al Baraha 3, InterContinental, DFC
Price: AED 75 / AED 68 for Foundation Friends
Growing up, Kate Young's memories of books and of food are intertwined - dreaming of rich treacle tart by the Gryffindor fire, drinking gallons of ginger beer and lemonade on Kirrin Island with the Famous Five, and sharing a pot of creamy honey with Winnie the Pooh. The Little Library Cookbook captures the magic and wonder of the meals enjoyed by some of our best-loved fictional characters.
Join Kate, winner of the Guild of Food Writers Blogger of the Year Award, as she serves her favourite recipes from The Little Library Cookbook.
WIN tickets to see Kate Young at EAFOL 2019
We're giving FIVE lucky winners the chance to WIN a pair of tickets to her session "Kate Young: The Little Library Cookbook" at the 2019 edition of EAFOL.