Dalloyau Introduces Signature Dishes Created Just for You!
Indulge your taste buds at Dalloyau.
Posted on
2 November 2017

Dalloyau has introduced new signature dishes to enrich its gastronomical journey in the UAE market.
Known for being the Inventor of the French Taste, Dalloyau chefs have always made sure to craft dishes that combine both the richness of the French culture and the newness of Dubai to cater to the diverse palates of Dubai residents.
While you enjoy the French experience you might want to start your meal with the Tomato Soup that was crafted in an Andalusian Style, artfully presented as an island of cream cheese, crisp croutons on a sea of tomato and red pepper soup.

Andalusian Style Tomato Soup
We also advise you to try the new Dalloyau special delights, such as Chicken and Smoked Salmon Waffle that were specially created to indulge the taste buds of the "hard to please"!

Chicken and Smoked Salmon Waffle
In addition to the above, a few new main dishes were introduced to the Mains section such as the Chicken Casserole "Grand Mere" that was inspired by the tastes of the French countryside, and the Seared Prawn Linguine with mixed vegetables and light garlic sauce.

Chicken Casserole "Grand Mere"

Seared Prawn Linguine
Being famous for mouth-watering pastries, Dalloyau has introduced new flavours to the bestseller "Sweet Dubai", where in addition to chocolate, you can enjoy it in both pistachio and pink berry flavours.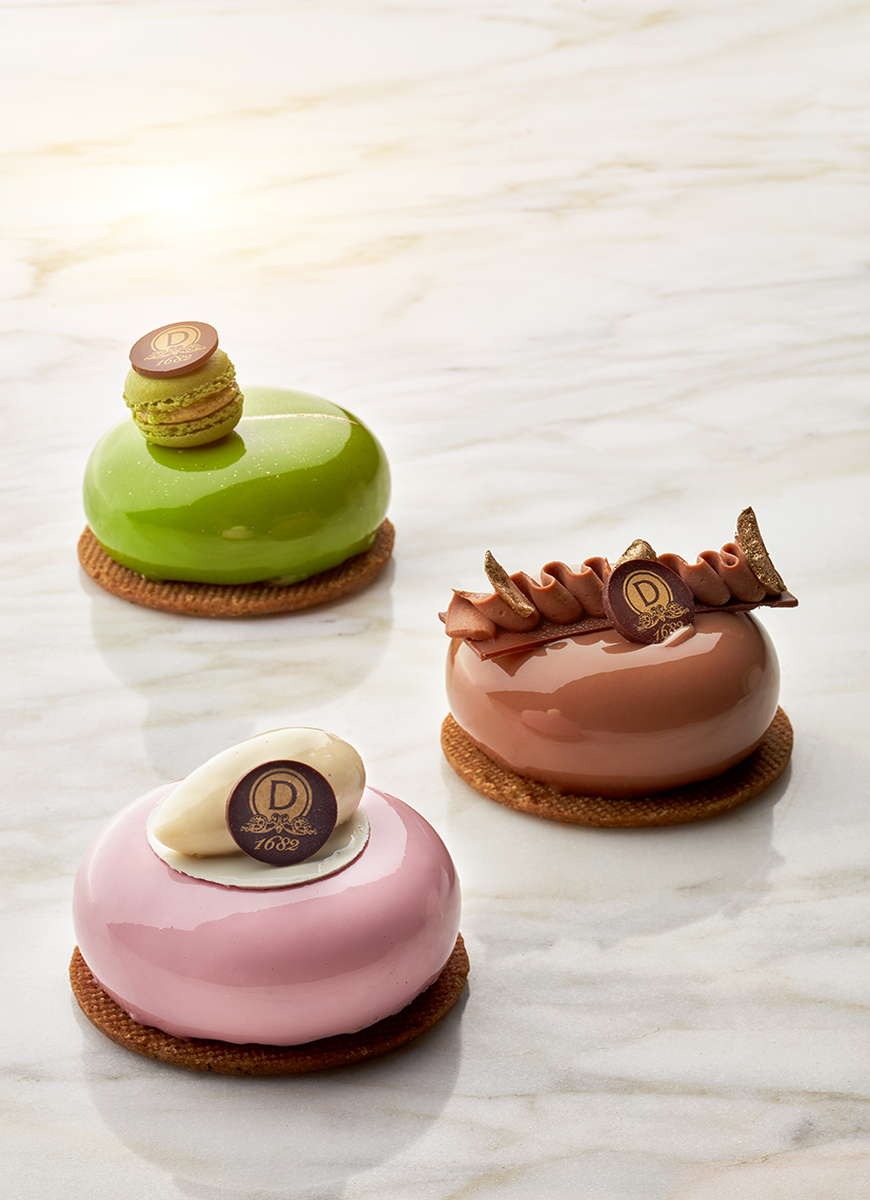 "Sweet Dubai" in Pistachio and Pink berry Flavours