How to Celebrate The 4th July in Dubai
Mark America's Independence Day with American-themed food and patriotic parties
This week Americans across the world will be celebrating the 4th July, America's Independence Day, as we've prepared a guide on how to mark the Fourth of July in Dubai –whether you're from the USA or not!
From good food to patriotic parties and everything decorated in red, white and blue, 4th of July celebrations are a great chance to have fun with friends and family. The United States Independence Day gives you the perfect excuse to indulge in chicken wings, pop tarts, roasted corn, milkshakes and signature Deep South comfort food.
So whether you're visiting an American restaurant in Dubai or hosting your own Fourth of July BBQ, here's our pick of how to celebrate America's Independence Day in Dubai...
Eat at Dubai's Original American Smokehouse
Celebrating its all-American roots with a patriotic party that will last from 4th through to 6th July, the Madinat Jumeirah American smokehouse, Perry & Blackwelder's, is hosting live entertainment, happy hours and food packages in honour of the Fourth.
Think unlimited chicken wings for AED 99, adult slushies and frozen margaritas, and a special 4th July sharing platter for 2 which includes 10 chicken wings, brisket nachos, two mini mountain burgers, baby back veal ribs, Cajun fried shrimp, grilled corn, coleslaw and fries –all for AED 269.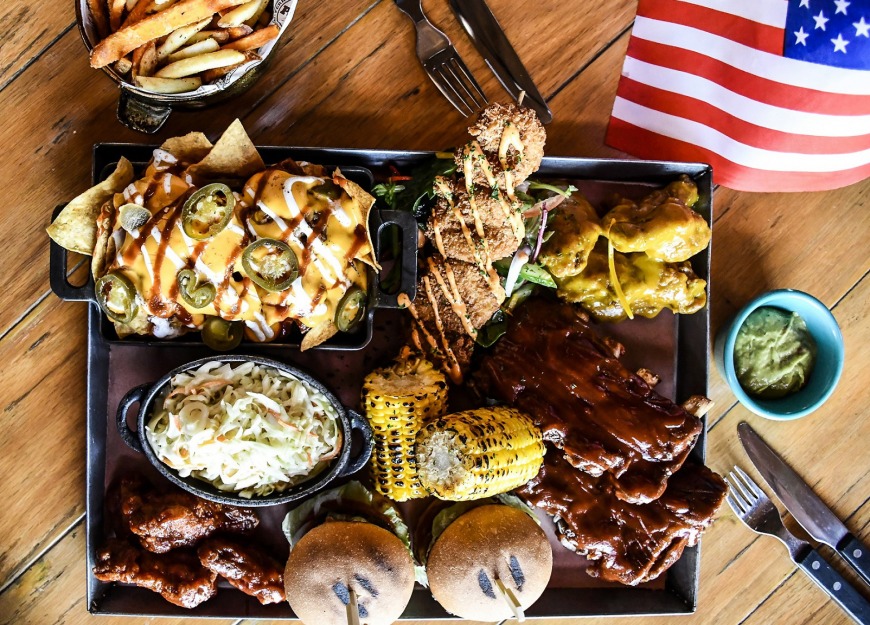 Host a BBQ
Invite your neighbours and your American friends over for a 4th July BBQ –which may turn into an indoor BBQ, due to Dubai's hot summer climate! A BBQ is a traditional American way of celebrating the occasion, so prepare some American dishes such as hot dogs, burgers, mac'n'cheese and corn on the cob and start to decorate everything in red, white and blue! From plastic red cups to mini American flags, there are plenty of ways to replicate the Independence Day spirit.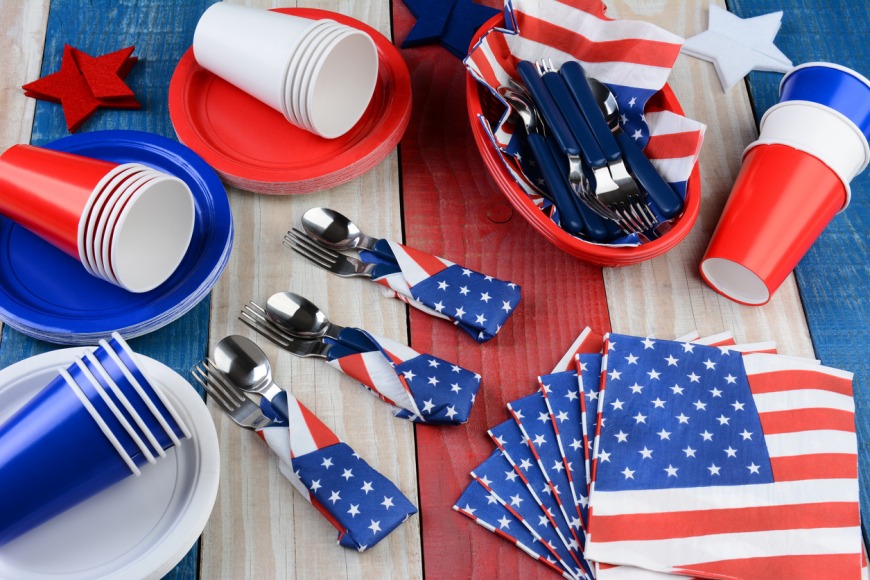 Indulge in an American Shake
Satisfy your sweet tooth and indulge in a sugar-overload at Black Tap Dubai, this Fourth of July. As the New York burger joint will be offering an American-themed, limited edition Crazy Shake (available from 3rd to 8th July) priced at AED 69. The shake will be a celebration of red, white and blue, with sprinkles, vanilla ice-cream and yummy cake with a cherry on top!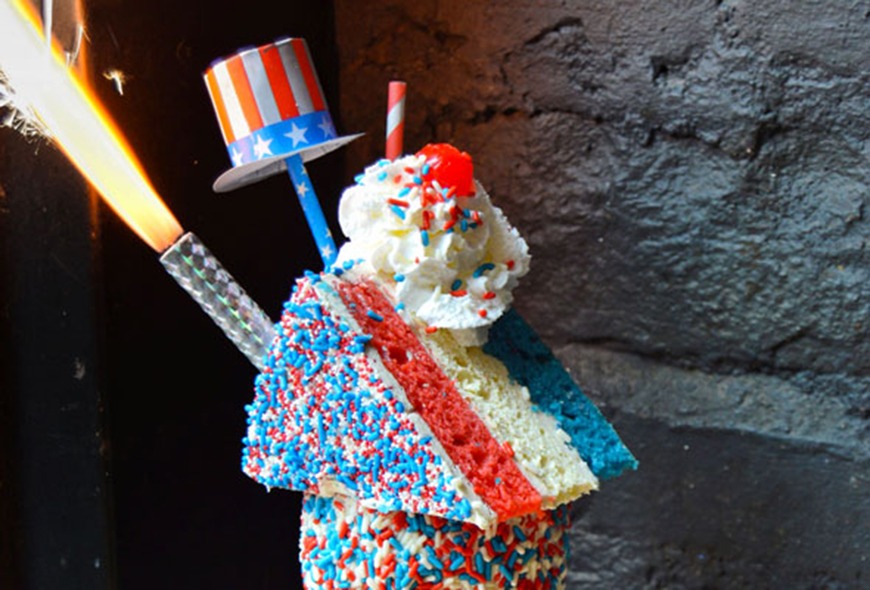 Plan a Movie Night
Stock up on American snacks like pop-tarts and popcorn, and get ready to binge on patriotic movies like Captain America or Independence Day. Set up a movie room with cushions and American themed decorations –that the kids and adults will love. Or, why not throw a "pool and popcorn" party for the teens, with cool pool floats and a home-made movie screen outside.

Prepare the Snacks
Whether you plan on hosting a pool party, a dinner party or just want to bake some American treats, the 4th of July is all about the food! So, have fun with baking, decorating and going OTT with red, white and blue –from ice lollies to cupcakes, you can sprinkle everything with the stars of the United States.
Try 4th July recipes such as s'mores, pies, strawberry shortcake, homemade lemonade and even Dr Pepper baked beans! Your guests will love your dedication to the stars and stripes theme…