One Of The World's Largest White Truffles Is Currently In Dubai
It was bought for AED187,000 in Italy and shipped to the UAE
Posted on
8 November 2018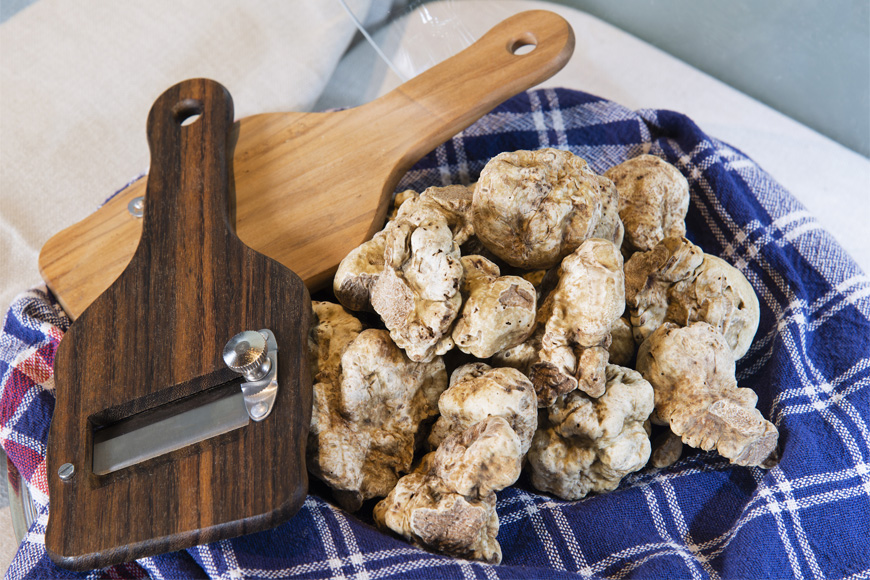 In celebration of White Truffle month
A Dubai-based chef bought one of the world's largest white truffles - the single white truffle comes in at a weight of 1,150 grams.
It was bought by Dubai's well-known truffle dealer, Massimo Vidoni, from Tuscany in Italy on November 5.
Vidoni stated that this is the world's rarest truffle as most large truffles don't weigh more than a kilo and only six other truffles from around the world, resembling the one he found, have been registered.
An experience truffle buyer
This isn't Vidoni's first time at handling a whopping truffle - back in November of 1998, he managed to grab another ginormous truffle, which he sold to a New York-based chef.
And now, truffle lovers can enjoy the aromatic tastes of the white truffle at Roberto's in Dubai, which will be served in delicate dishes by chef Francesco Gurracino.
Why are truffles so expensive?
Truffles are regarded as a delicacy and can be quite expensive to buy...quoted as more precious than diamonds because diamonds last forever, whereas truffles do not.
Experience truffle buyers say that truffles lose 3-5% of their weight every single day and this adds to their high price tag.
The reason behind this is that truffles lose humidity as the days pass by and can only be edible within the first 10 days of discovery - some say its "garbage" after that due to the loss of premium truffle taste.