Introducing Soho Garden DXB: Dining and Nightlife Experience
Soho Garden brings the soul of London's Soho into the heart of Dubai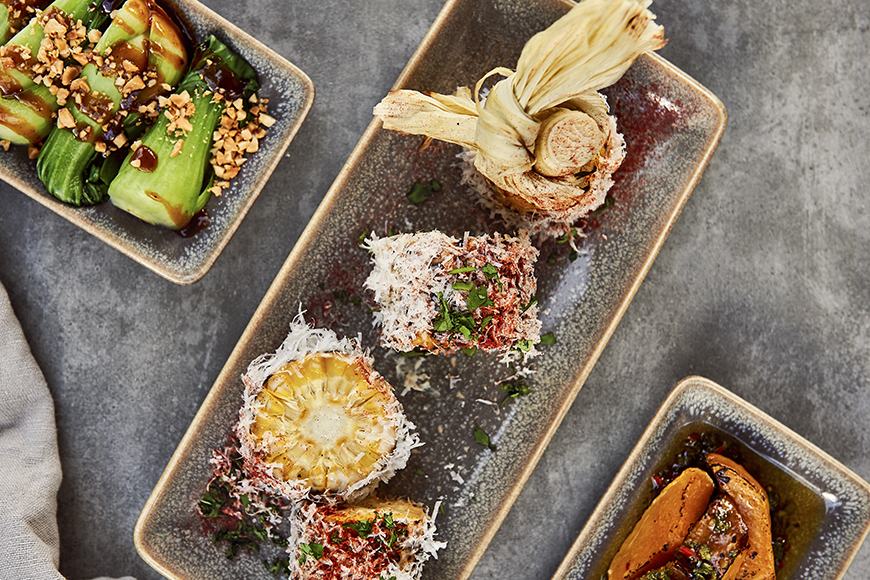 Set alongside the Meydan Racecourse in the ever-evolving Downtown Dubai, Soho Garden brings the soul of London's Soho into the heart of Dubai. Our playful go-to destination encourages a melting pot of like-minded convivialists to enjoy an array of eclectic drinking concepts, music and entertainment offerings.
Choose from our four stand out bars, each with its own design and taste identity allowing guests to enjoy a different experience with each visit. With a dining and nightlife experience like no other, Soho Garden DXB has also become a foodie haven, with Executive Chef Dan Mullen creating dishes for every taste bud with the freshest produce –our food menu is full of flavour, flair and photo-worthy plates.
We are open every day from 7pm, offering simple, yet beautiful food, complemented by an eclectic wine list, exceptional cocktails and a range of events spaces. Our stunning venue, filled with plants and lush foliage, is an unexpected escape from the buzz of the city.
Bellini Bar
The exquisite Bellini Bar is effortlessly cool and indulgent, with cocktails that sparkle and an extensive Champagne list, you can sample the luxurious side of Dubai, here at Soho Garden.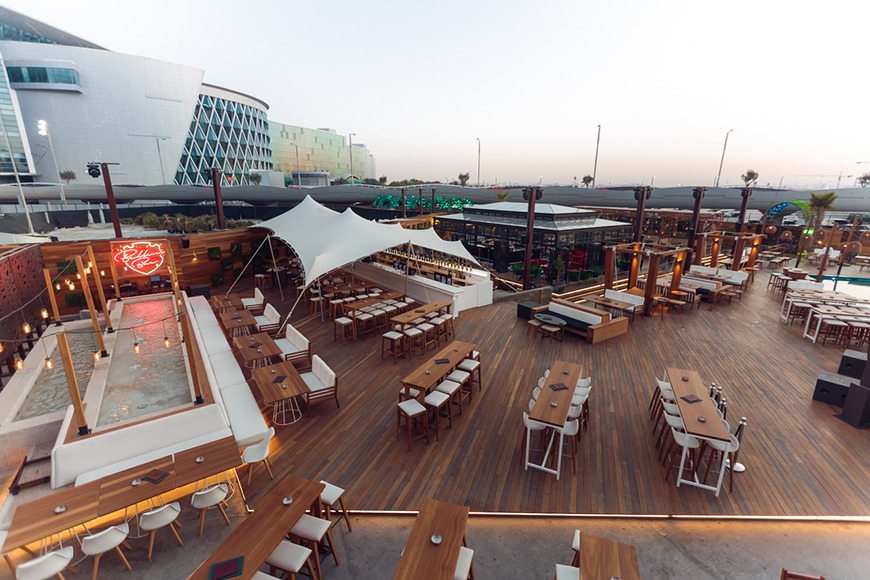 Glasshouse Bar
The beautiful indoor Glasshouse bar offers signature twists on some of your favourite classic cocktails, with an unrivalled gin list to match the pretty Garden setting, the bar creates a unique experience to enjoy and unwind in.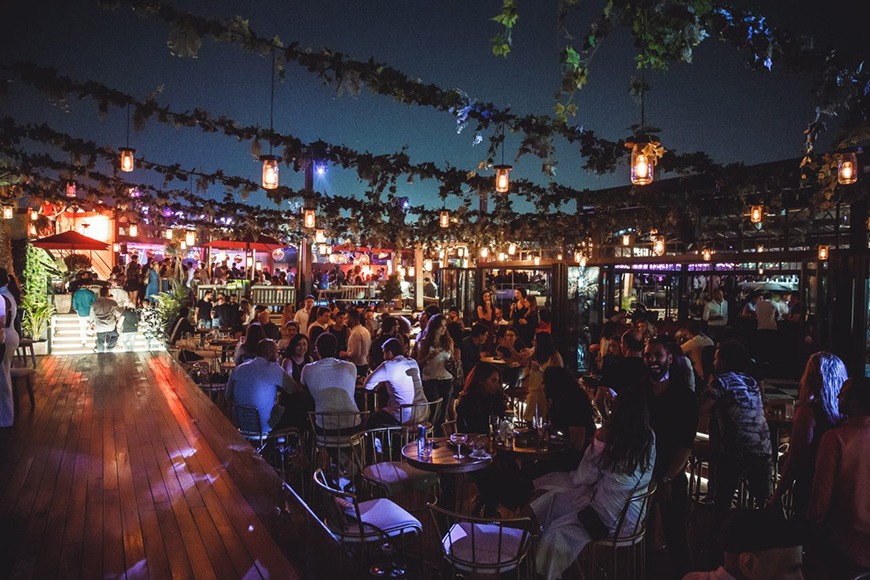 Negroni Bar
At the cool and chic Negroni Bar at Soho Garden, it's always apertivo time. Watch stunning sunsets from the Mezzanine, with the finest Negroni in town.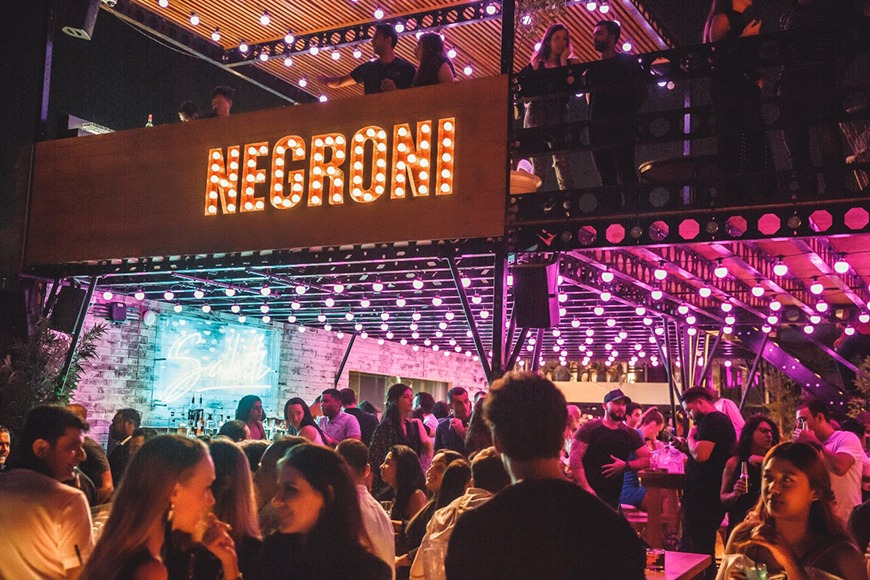 Tiki Bar
Soho's Tiki Bar is set to transport you to the Caribbean, with just one sip! As the exotic drinks list enhances Tiki's fun atmosphere and island-life spirit that is sure to carry you away to another word. Remember Tiki is a lifestyle not a choice!

Our Food Menu
Each dish is carefully selected to work alongside one another, allowing guests to experiment with flavour combinations, as you build a new experience with each visit. Choose between small plates to share with your friends, such as Hummus Edamame, Seabass Ceviche or Salt and Pepper Chicken Tenders and indulgent larger dishes such as the Soho Garden Wagyu Burger with White Truffle, of course accompanied by an array of tantalizing sides.