10 Hearty Breakfasts Tables From Around The World
Good enough to fill you up till lunch!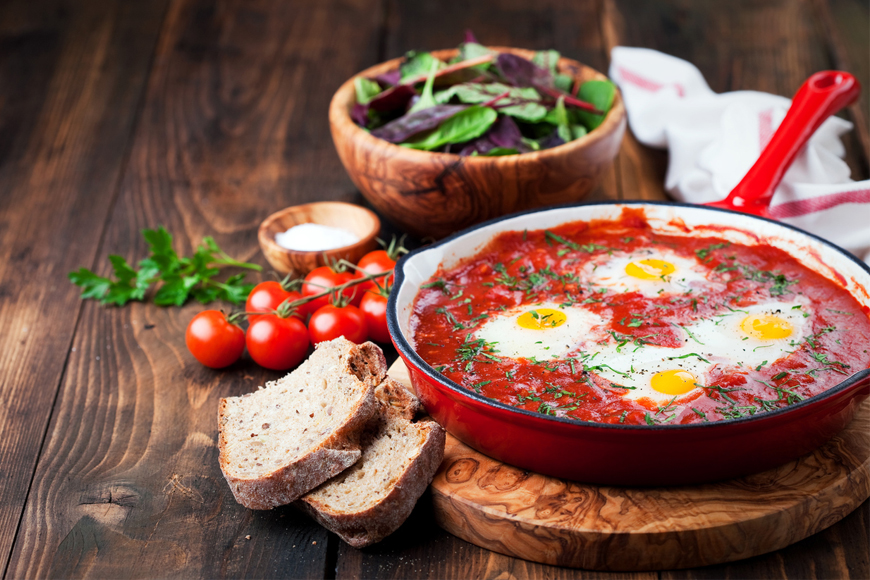 It's 8 am in the morning. Somewhere in the world, someone is having breakfast that's TOTALLY opposite to your first meal.
For some, it could be a quick cup of black coffee, for others — it's a royal spread of the most delectable delicacies. In case you want a taste, the genius chef at Cooking The Globe has created a proper traditional breakfast table from 10 famous-for-their-cuisine countries around the world.
PS: The mouth-watering spread you will see in the pictures below is by no means a daily breakfast of any citizen. Some of these dishes are cultural and prepared only on special occasions while others are enjoyed on weekends. TBH, in today's tough life nobody has the time to make something THIS grand in the morning.
1. Chinese
A Chinese breakfast table is as hearty as it gets. It typically includes dumplings, rice porridge with pork and shrimp, crepes with meat filling and more.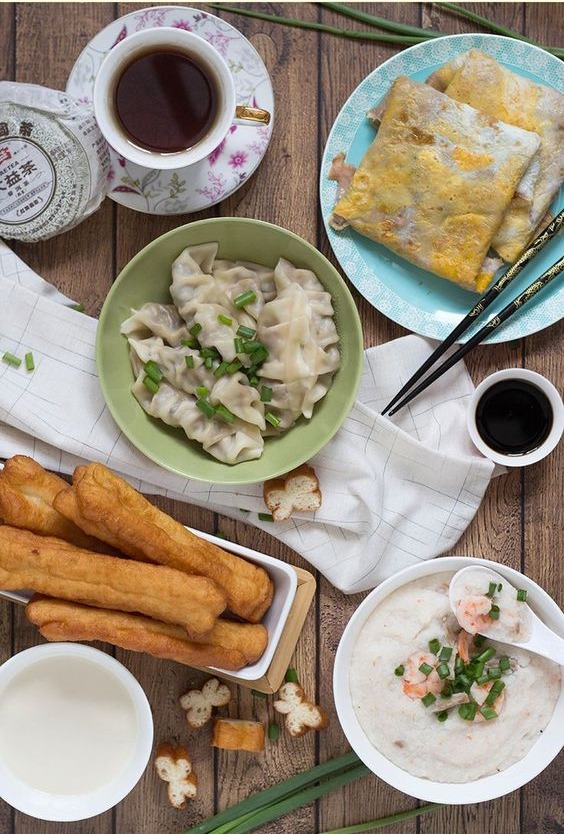 Image Credit: cookingtheglobe.com
2. Moroccan
Moroccan's take their breads seriously. A usual table is filled with different kinds of bread usually eaten with goat cheese, fried eggs, strawberry and apricot jams.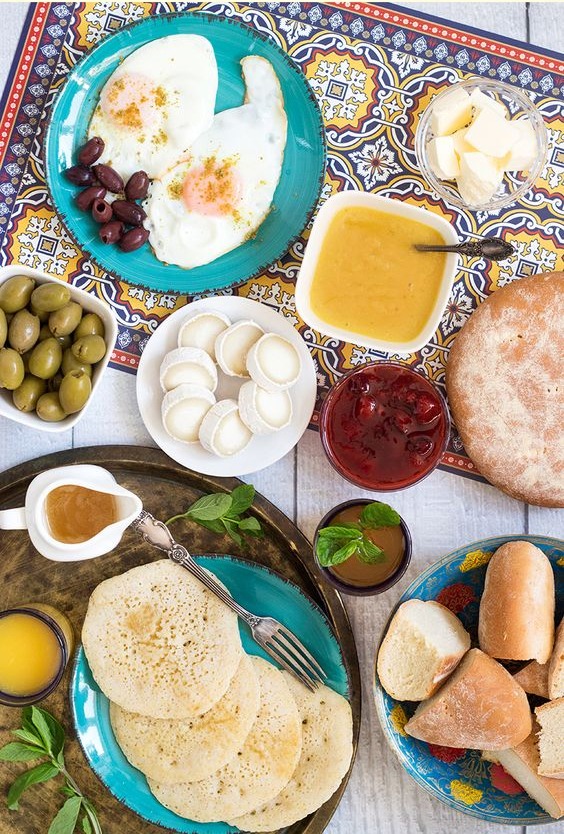 Image Credit: cookingtheglobe.com
3. Turkish
Eating a Turkish breakfast is like tasting a bit of Europe in Asia. It includes some Turkish bread, beyaz peynir (white salty cheese), sucuk (dried spicy sausage), pastirma (dried cured beef), eggs, menemen (scrambled eggs with veggies), fruit jam, honey, tahini pekmez (2 parts tahini + 1 part grape or simple molasses), black tea and pomegranate juice.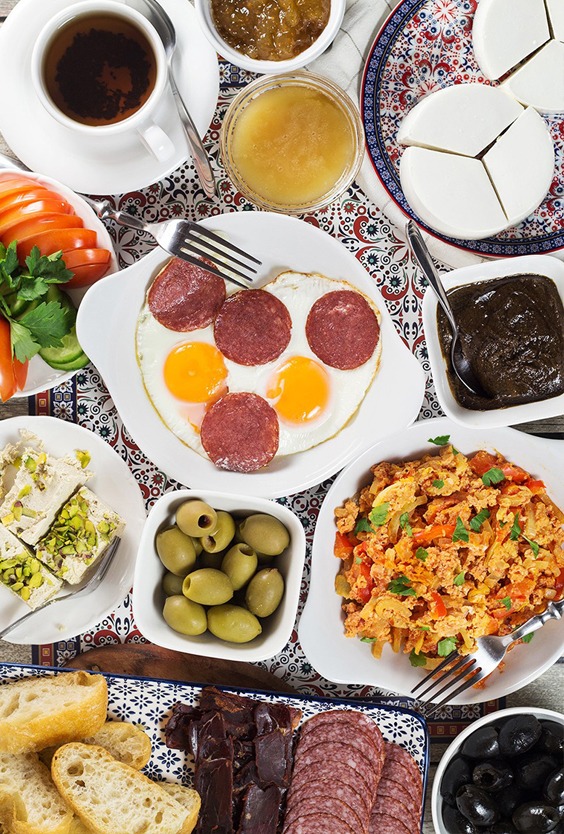 Image Credit: cookingtheglobe.com
4. Spanish
Spaniards prefer a mid-morning spread that's rather light when compared to other countries. But an authentic breakfast consists of a delish Spanish omelette, pan con tomato (tomato, garlic, and olive oil sandwich) butter and jam, jamón ibérico or any other Spanish ham. For drinks, it's churros con chocolate coffee with milk or orange juice.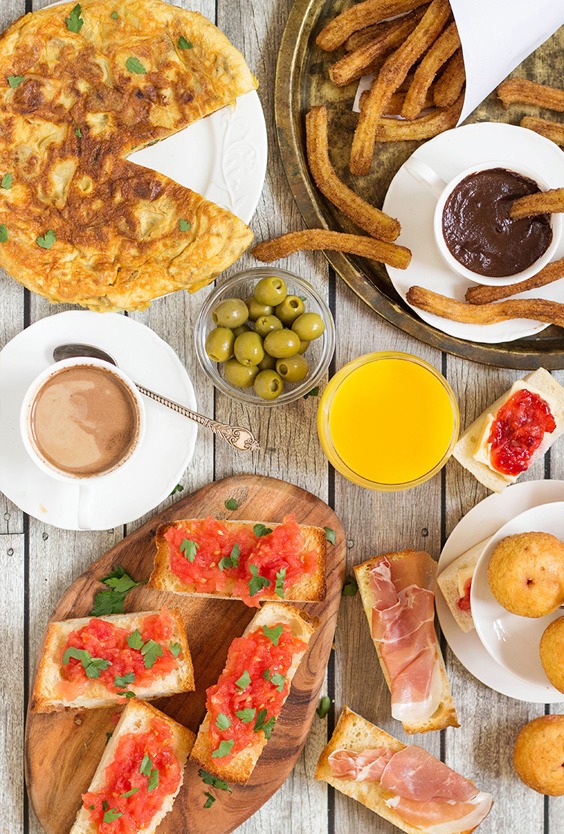 Image Credit: cookingtheglobe.com
5. English
Perhaps the most worldly of all — the English breakfast can include a plenty of ingredients, depending on the region, traditions and the taste preferences of the chef. But there are some staple ingredients that you DON'T mess with: eggs (preferably sunny side up), beans, sausages and of course, some English tea.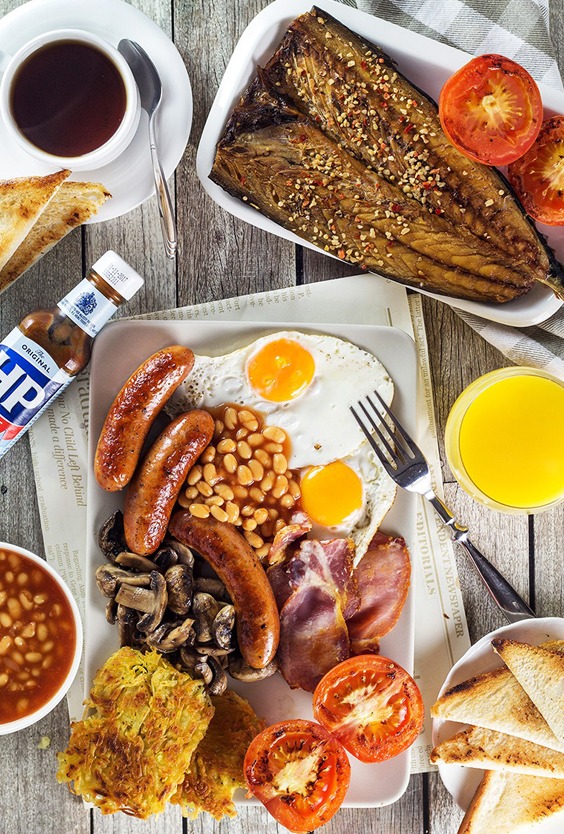 Image Credit: cookingtheglobe.com
6. Russian
Russians like to keep the first meal of the day healthy and hearty. We can spot Russia's version of pancakes called, blini, cheese, sausage, bread, butter, cookies and kasha a sort of buckwheat cereals.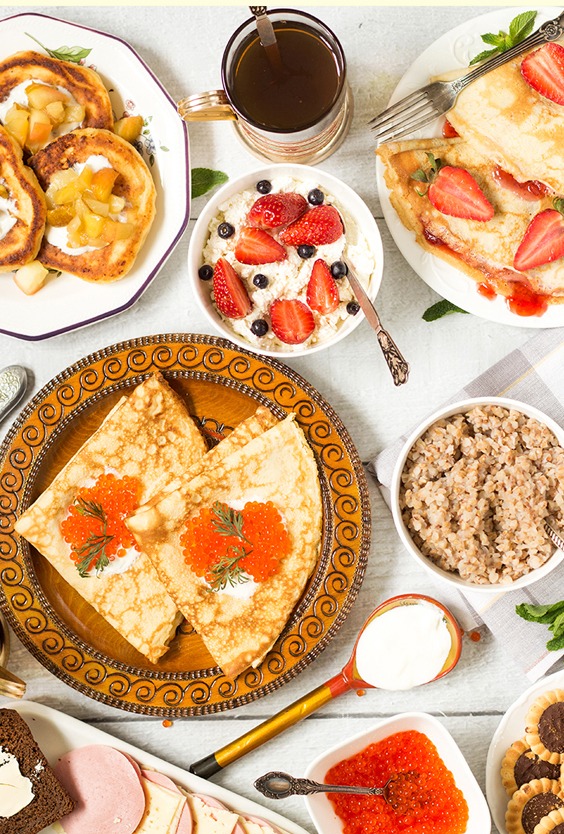 Image Credit: cookingtheglobe.com
7. French
Yes, there are croissants but that's not all. Staying true to its status as one of the finest cuisines in the world, a French breakfast table typically includes croissant (buttery rolls of flaky pastry) and/or a tartine (French bread sliced lengthwise, with butter and jam), some fruit or juice and café au lait.

Image Credit: cookingtheglobe.com
8. Mexican
A Mexican breakfast will set your mouth on fire with the most famous Mexican breakfast egg dish - Huevos Rancheros. It translates as ranch-style eggs. Fried eggs are smothered in a spicy red or green salsa and served with some crumbled cheese on top and avocado and refried beans on the side. A perfect fiery kickstart to the day!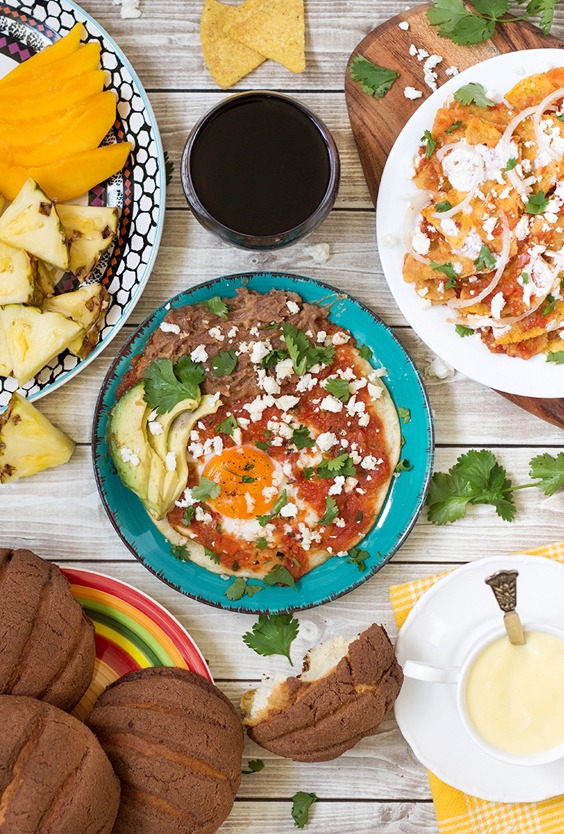 Image Credit: cookingtheglobe.com
9. Brazilian
Breakfast in Brazil is all about quick healthy bites. The most common items are fruits. fruit jams, cookies and coffee.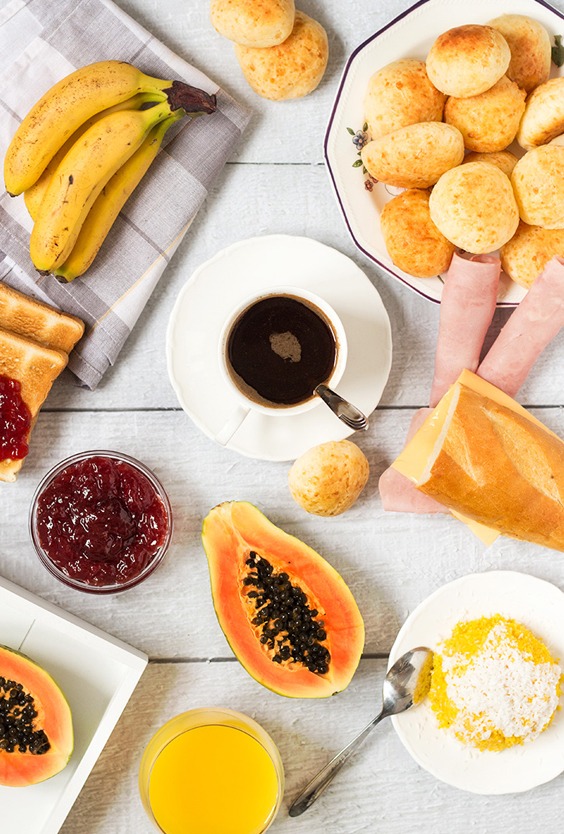 Image Credit: cookingtheglobe.com
10. Swedish
In addition to porridge, soured milk, crispbread and open-faced sandwiches with caviar have all been a part of the Swedish breakfast routine for centuries.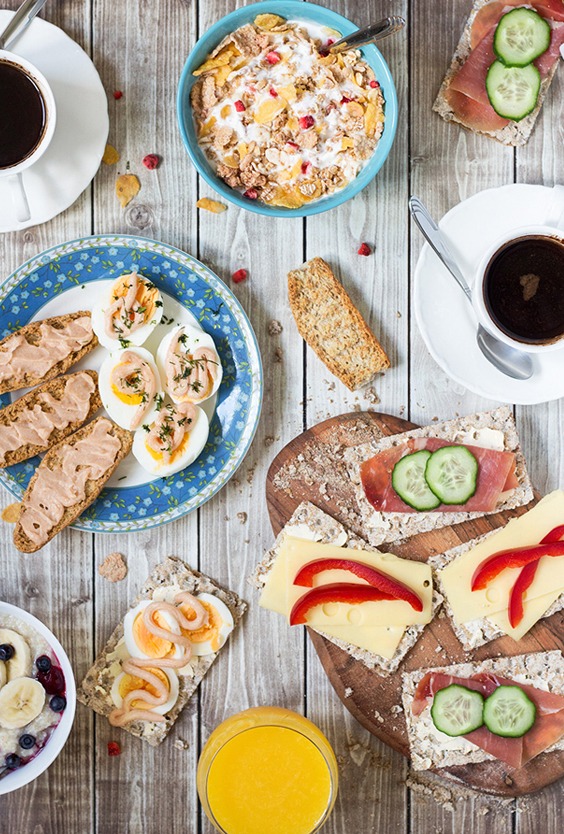 Image Credit: cookingtheglobe.com