11 Middle Eastern Desserts That Will Refine Your Sweet Tooth
Where there's no count on calories.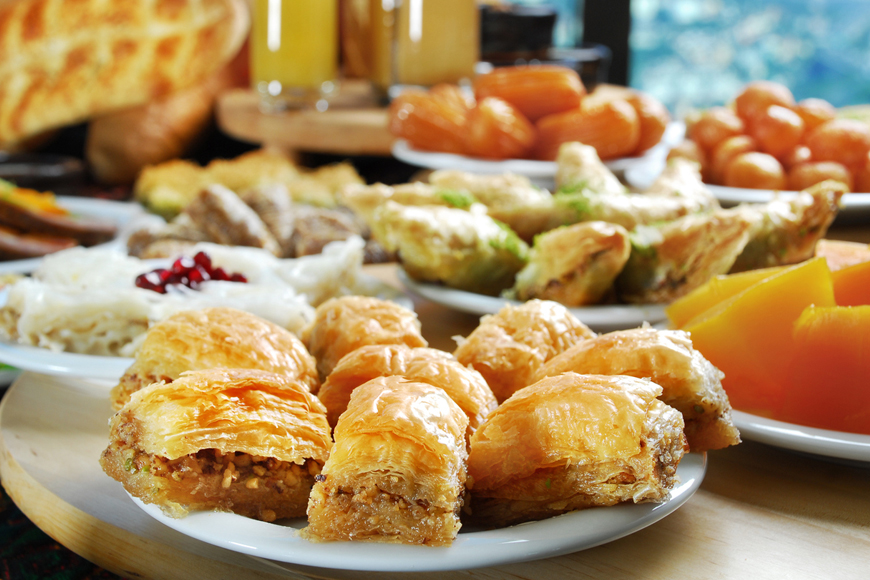 Anyone new to or living in the region MUST experience the many delicious Arabic desserts and Middle Eastern dishes on offer here.
If you don't believe us... Stop everything and close your eyes — think of the most heavenly melt-in-your-mouth delicious dessert you've ever eaten? Got it? Now forget that. Because we promise you, these Middle Eastern desserts will take spot no.1 on your list.
These exotic Middles Eastern treats are not your regular, overpowering and sweet puddings or cakes. These are the kinds that melt in your mouth with bursting flavours, buttery smooth texture and crispy nutty toppings.
Before you scroll down, take a deep breath because you're about to enter a sweet sugary land made of the Middle East's most palatable desserts. Soft spongy cakes, crisp sweet pastries, fragrant creamy custards — yes, we've never thought of a better reason to be excited for Iftar during the Holy Month of Ramadan.