7 Best Slow-Cooked Recipes To Make You Fall In Love With Beef
In case you're avoiding lamb this Eid Al Adha.

Eid Al Adha is synonymous with hearty lamb roasts, savoury lamb kebabs and filling shredded curries. But wait, what if you're not a fan of lamb? Does that mean Eid Al Adha isn't fun for you anymore? Not really. There's always beef.
Meaty and juicy beef cuts, especially the fattier parts, are excellent candidates for slow-cooker recipes. And you know the deal with slow-cookers. Anything to do with 5-8 hours crock pot cooking means ultimate comfort food. The slow cooker is amazing for long slow braises for meat where you can literally just throw the roast into the slow cooker in the morning and let it cook all day long, completely unattended!
In case you don't enjoy lamb or are simply looking to add some variety to your Eid Al Adha buffet, we have shortlisted 8 slow-cooked beef recipes. From shredded beef barbecue and pot roasts to slow cooked steaks and stews, you'll find a sure-shot crowd-pleaser in this list.
1. Moroccan Spiced Beef Stew
Moroccans take their spices seriously and this flavour-bursting spiced stew is just another example of the country's exotic cuisine.
A touch of cinnamon, ginger, and cumin makes this particular stew recipe a hit for a cosy festive dinner night. Serve it with garlic rice or rotis and you'll forget lamb dishes for a night.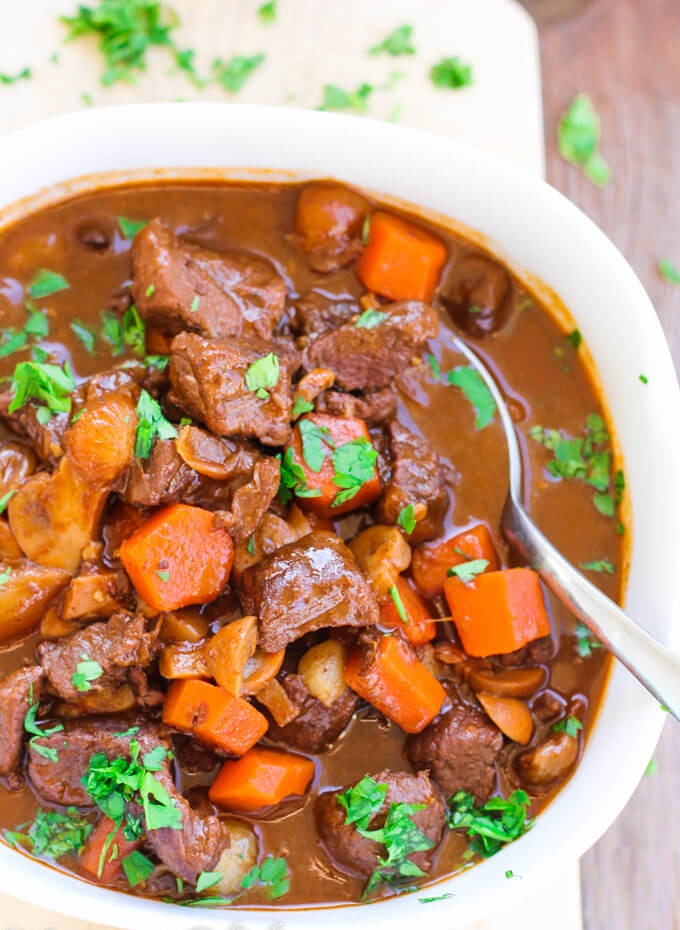 image credit: Pinterest
2. Slow Cooker Barbacoa Beef
Cooked low and slow for 8 hours, this melt-in-your-mouth tender beef recipe is loaded with flavours. Add some extra kick with garlic, freshly squeezed lime juice, beef broth, diced green chillies and tons of spices.
A heavenly filling for tacos, burritos and quesadillas!

image credit: Pinterest
3. Slow Cooker Sirloin Steak and Gravy
With a star dish like this on the menu, you don't have to worry about the starters or side-kicks.
Serve this slowly roasted sirloin steak with a side of mashed potatoes. Then drown it in gravy for an ultimate Eid feast.

image credit: Pinterest
4. Slow Cooker Mongolian Beef
The best form of beef is done Mongolian style. This slow-cooked recipe may look like a lot of hard work but it actually takes minimal efforts.
Dump your ingredients in a crockpot and wait for the fragrant aroma to wake you up from the power nap before the dinner.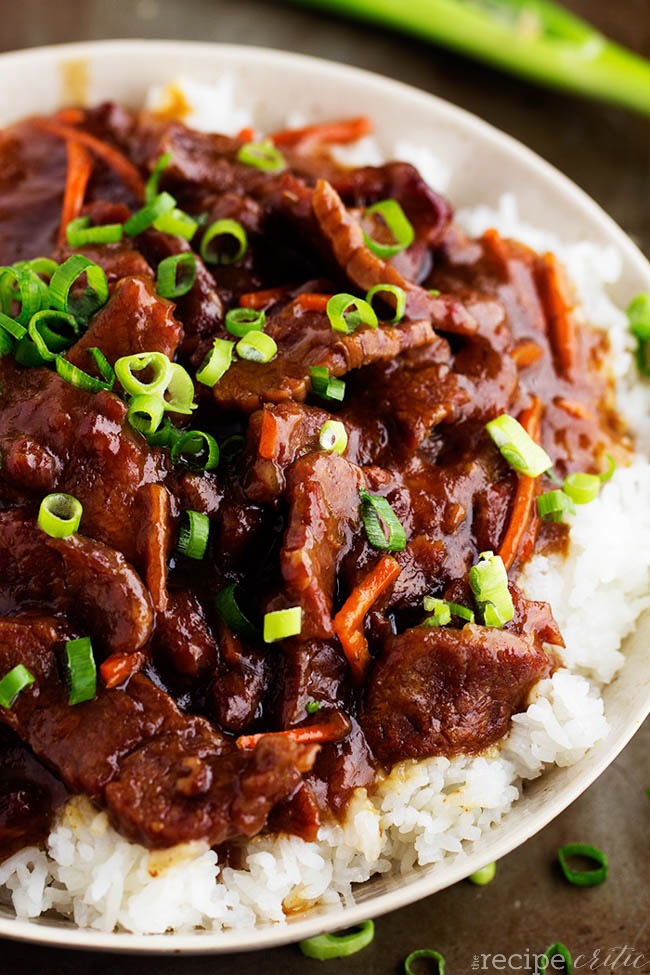 image credit: Pinterest
5. Slow Cooker Beef Bourguignon
Incredibly tender beefy bites and healthy veggies, slow cooked to perfection in a rich sauce. Aren't you hungry already?

image credit: Pinterest
6. Slow-Cooker Beef on Rice
Savory beef and gravy slow cooked to tender perfection and served over rice - a healthy and hearty meal with minimal prep and cleanup. This one ticks all the right boxes on our go-to dinner party menu list.

image credit: Pinterest
7. Melt-In-Your-Mouth Pot Roast
Slow-simmered and seasoned with rosemary, mustard and thyme, this tender and tasty pot roast is so easy to make and always a hit.

image credit: Pinterest