How To Make Chef Gareth Ward's Welsh Lamb
There are two parts to this – depending on how much of a pro you are in the kitchen.
Posted on
4 February 2019

Gareth Ward runs Ynyshir Restaurant and Rooms in Powys, named Best Restaurant in Wales at the National Restaurant Awards 2018 – so it's fair to say, he knows his way around cooking Welsh lamb.
In this recipe, the lamb is served in two parts: Rib then loin. For the lamb rib portion, you'll need a water bath. But if you haven't got the kit, skip the rib and head straight for the lamb loin portion of the recipe, using the glaze from part one.
Ingredients:
(Serves 4)
Ask your butcher for two lamb bellies with the rib bones still attached.
Salt to season
PART ONE: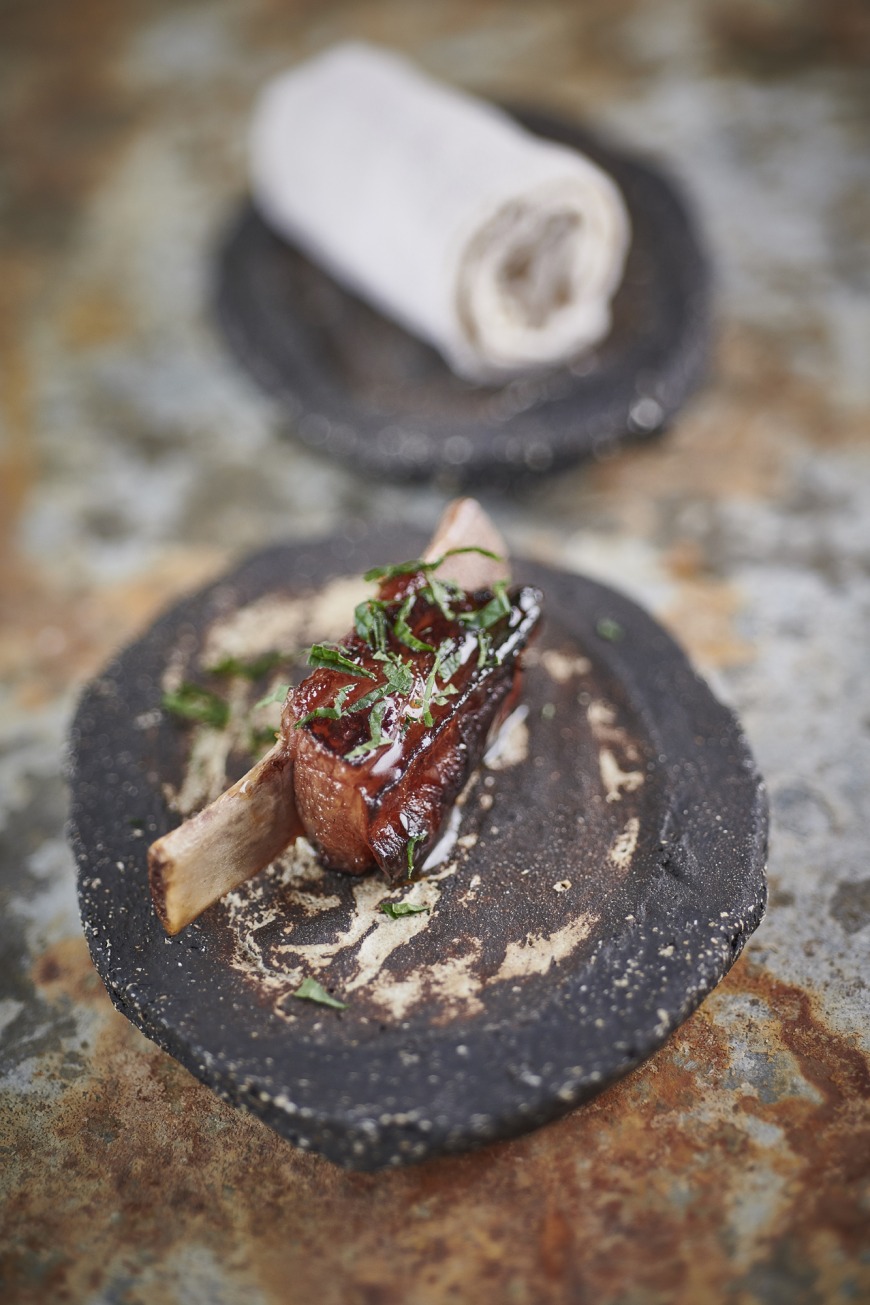 Lamb rib by Gareth Ward (Fjona Black/PA)
For The Lamb Rib:
1. Lightly season both sides of the lamb bellies.
2. Vacuum tightly in a bag and cook at 68°C in a water bath for 24 hours or until bones can be removed easily. Take out of bath and press in the fridge for 24 hours.
3. Portion the belly into individual ribs and trim to expose the bone on one side so it can be picked up and eaten.
For The Glaze:
100ml soya sauce
100ml white wine vinegar
Big sprig of fresh mint
100g brown sugar
Reduce all the ingredients together slowly in a pan until thick.
To Serve:
PART TWO: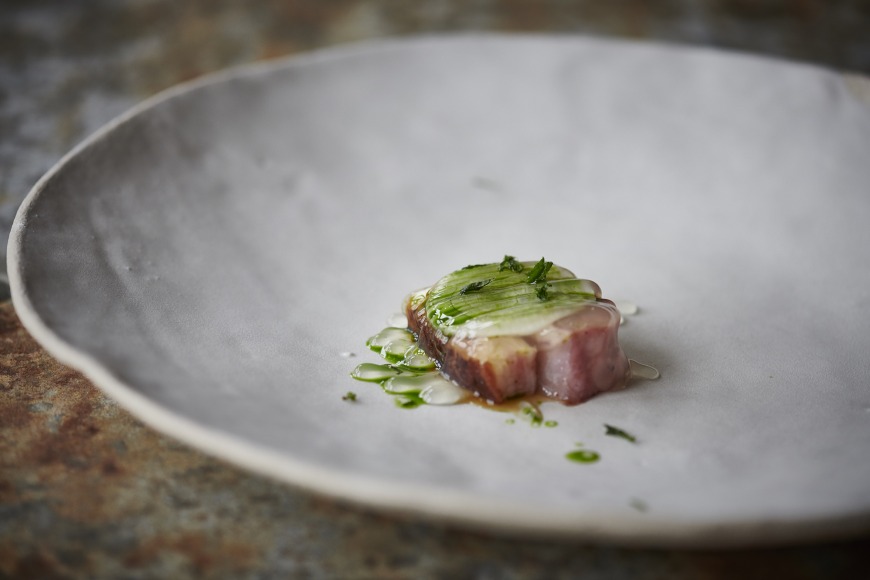 Welsh lamb loin by Gareth Ward (Fjona Black/PA)