5 Guilt-Free Dips To Replace Mayonnaise & Ketchup This Festive Season
Hold that spoonful of mayo, right there.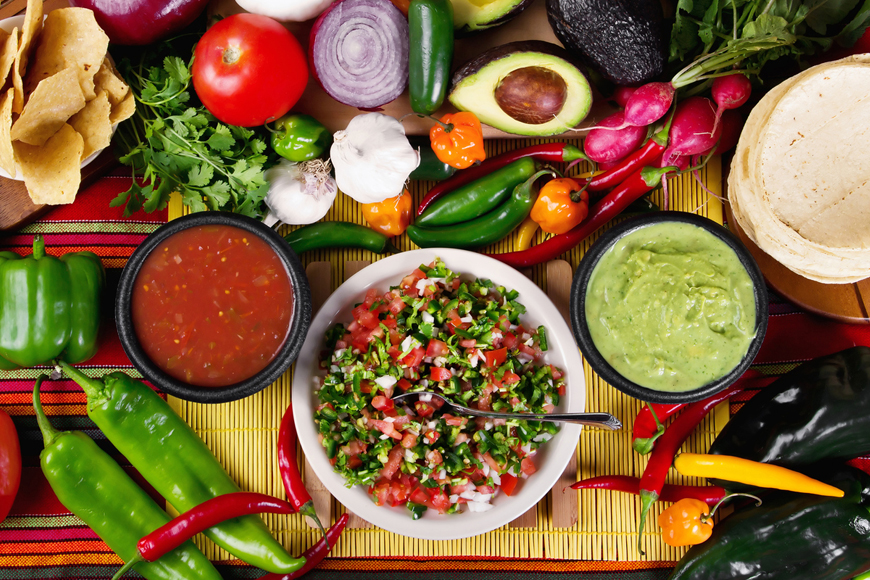 It's not really a BBQ party until the dips show up. A dollop of cream cheese, a drizzle of ketchup and a spoonful of mayo can make even the blandest food a huge crowd-pleaser.
But every good thing comes with a catch, all these condiments are loaded with calories that no one is counting.
If you're wondering how much fat can a blob of mayonnaise add anyway, the answer is plenty. One tablespoon provides roughly 94 calories; 10 grams of fat; and no protein, fibre, vitamin A, vitamin C, iron or calcium.
Instead of drowning yourself in hidden calories this Eid season, how about keeping it clean and healthy?
Need suggestions? Scroll away.
1. Avocado Feta Dip
This delicious addicting 'crack' dip made with feta cheese, fresh tomatoes, avocado chunks, vinaigrette, and herbs is a match-made-in-heaven for veggies, bread sticks and nachos.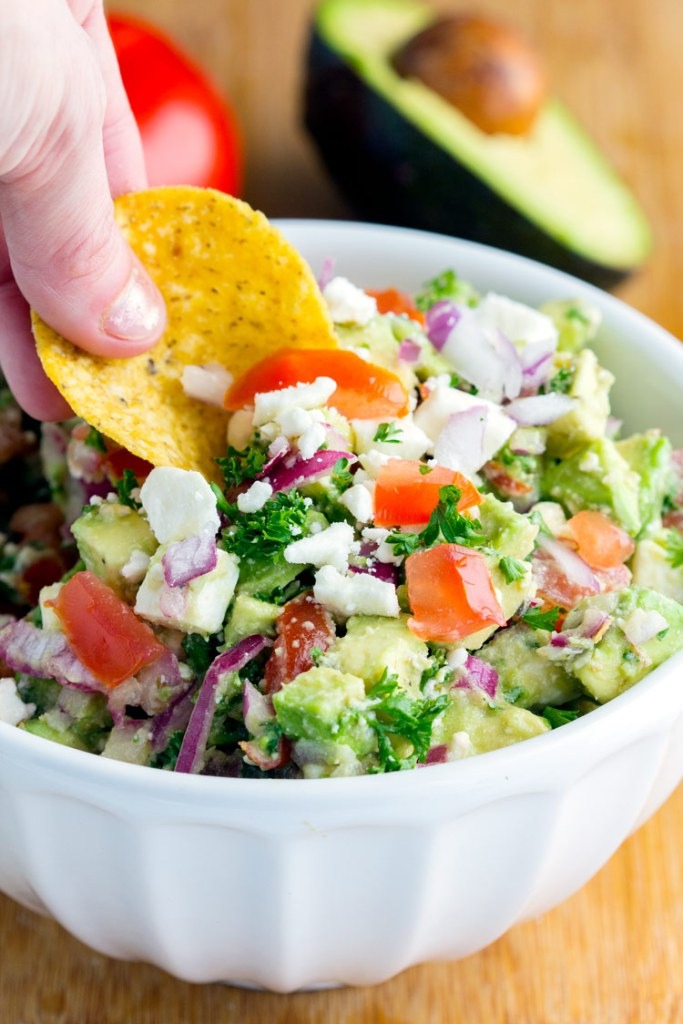 image credit: Pinterest
2. Greek Tzatziki Sauce
It may sound tough to pronounce but one spoon down this heavenly condiment, and you won't be thinking about the name.
Made with creamy yoghurt, fresh cucumbers, garlic and dill leaves, this healthy alternative for cream cheese and mayo goes with just about everything.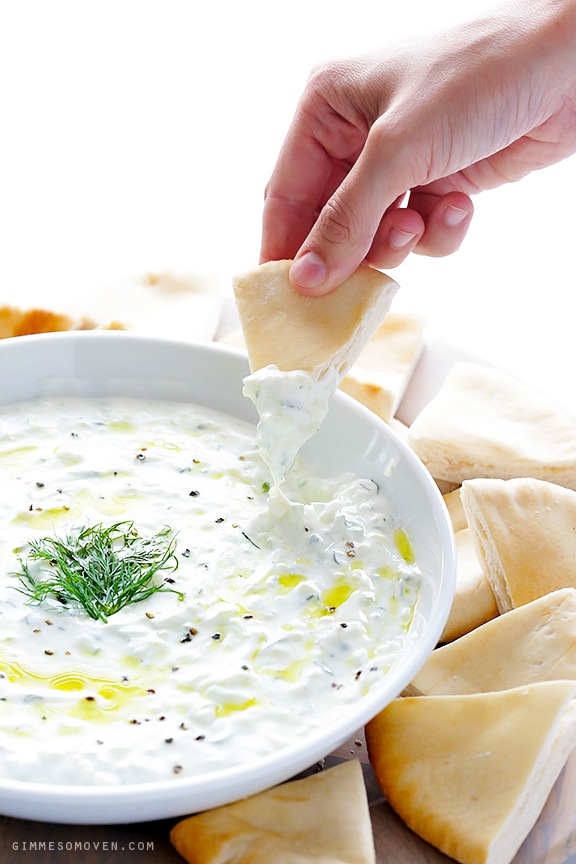 image credit: Pinterest
3. Basil Pesto Hummus
A mouthwatering combination of two delectable spreads that you will want to eat with everything.
This olive green pesto contains basil, olive oil and pine nuts, parsley, walnuts or almonds. These healthy fats can help boost heart health and lower cholesterol. Pesto can liven up many foods. Use it as a pizza sauce, veggie dip or on grilled salmon and it will double the healthy goodness.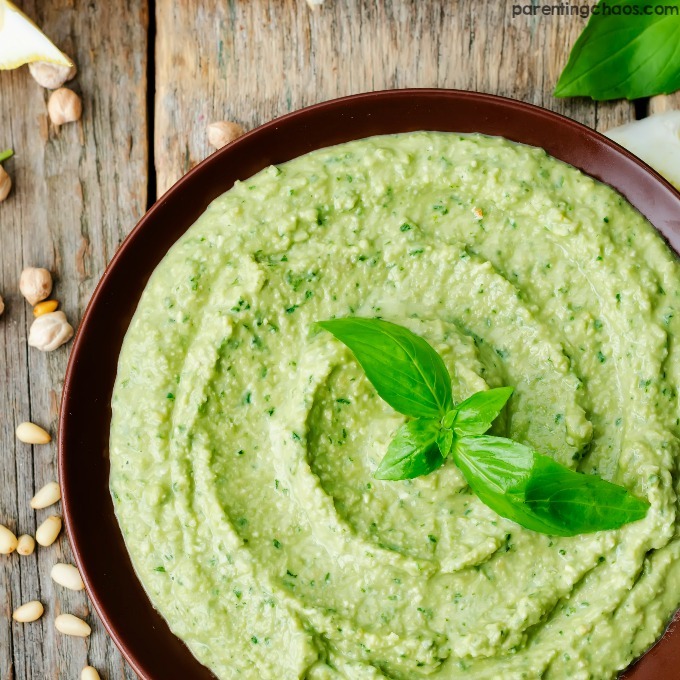 image credit: Pinterest
4. Creamy Beet Tahini Dip
We'd eat this gorgeous neon delight for the colour alone. But this beet-infused tahini dip tastes better than it looks.
An essential part of Lebanese cuisine, tahini is a healthy blend of roasted sesame seeds, garlic, lemon, olive oil and water. Add some spices and blended beetroot for a rich creamy taste and you'll have an Instagram-worthy sidekick to your BBQ grills.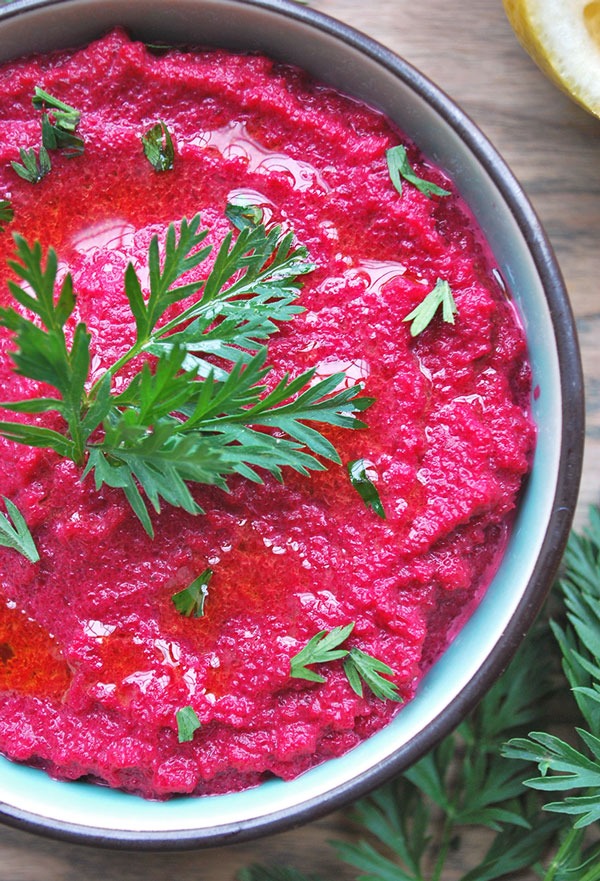 image credit: Pinterest
5. Guacamole
There`s nothing quite as healthy and as delicious than guacamole. This crowd pleaser dip contains healthy monounsaturated fats as well as fibre. Top your burgers, turkey sandwiches and pizzas with guacamole, and you'll never have to worry about eating junk food again.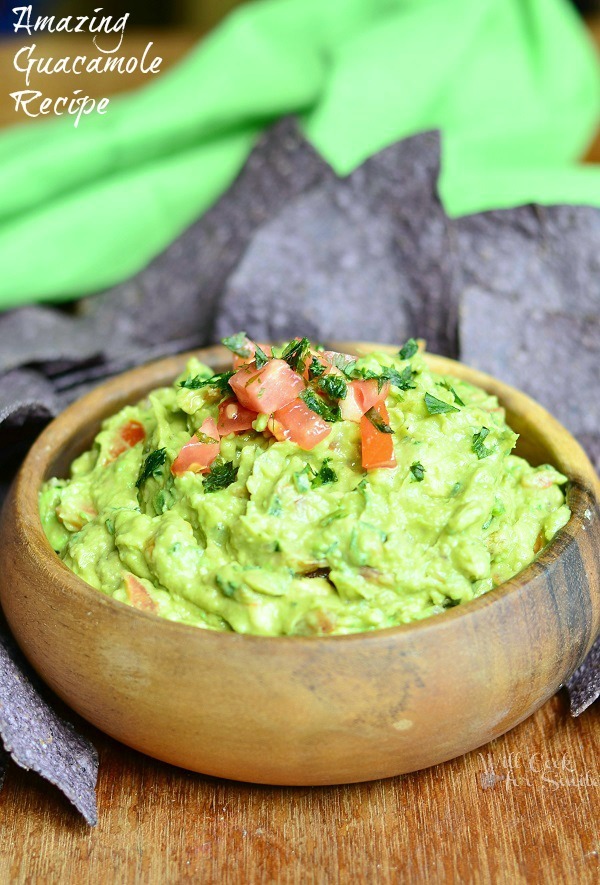 image credit: Pinterest