8 of the Most Impressive Vegan Inventions
Unicorn bread, obviously!
Posted on
31 October 2018

Being a vegan is nothing new, but ask any of your vegan friends and they may say that looking at the state restaurant menus, chefs consider it practically rocket science.
Although times are changing and restaurants are becoming more accommodating, it's not stopped those of the population who avoid animal products from taking matters into their own hands and creating the craziest, most extravagant concoctions.
So to celebrate World Vegan Day on 1st November, here are 8 amazing vegan indulgences...
1. Bleeding Burgers
One of the hardest things can be finding meat-free substitutes to much loved meals. Well look no further, Bleeding Burgers are meant to bleed when you cut into them (see what they did with the name there), just like real animal meat.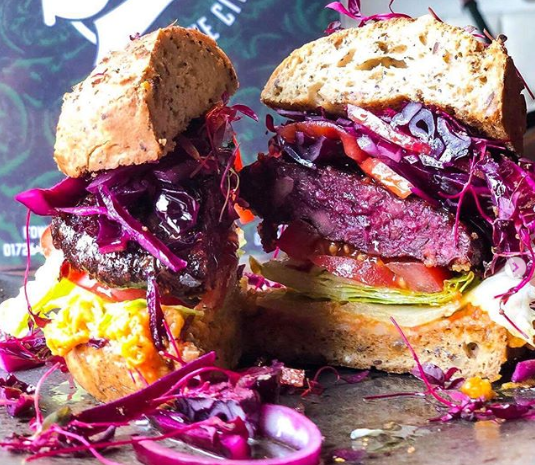 Instagram @samsinthecitytruro
2. Unicorn Bread
Who doesn't love blue food?! This blue bread and pink aioli from Vegan Junk Food Bar in Amsterdam comes alongside ginormous vegan burgers and loaded fries.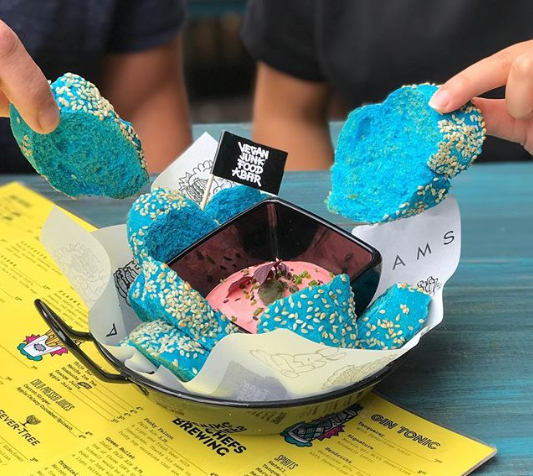 Instagram @veganjunkfoodbar
3. Pineapple bowls
Pineapple and this summer heat make for the perfect combination. But cut out the pineapple and throw some more scrumptious food in there? You'll have yourself a bit of heaven.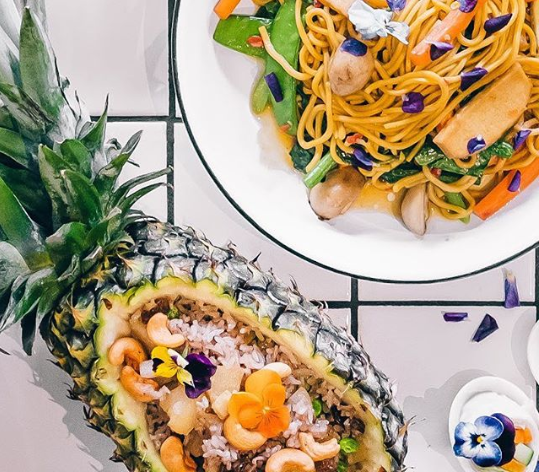 Instagram @littleturtlerestaurant
4. Courgette lasagne
A nice, hearty Italian meal is sometimes all that's needed at the end of the day, but this version replaces pasta and bechamel with courgette and marinara. It almost looks too pretty to eat.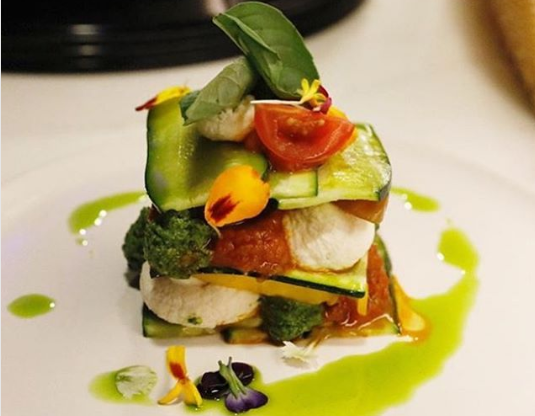 Instagram @alibisydney
5. Doughnut sandwich
You know what's better than one doughnut? Two. A little vegan ice cream in the middle never hurt either.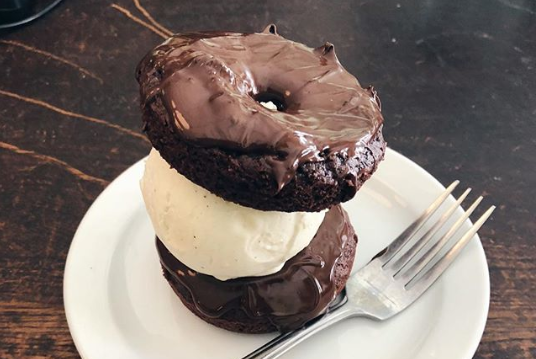 Instagram @whatleiaeats
6. Vegan Pizza
It can be difficult for vegans to order a pizza because many places don't offer a cheese substitute, but don't fear, vegan pizzas do exist.

Instagram @purezzauk
7. Hummus Ice Cream Cookie Sandwiches
Yep, you heard right, hummus in a dessert. This chocolatey goodness is made from chickpea flour, tahini, peanut butter ice cream and dark chocolate.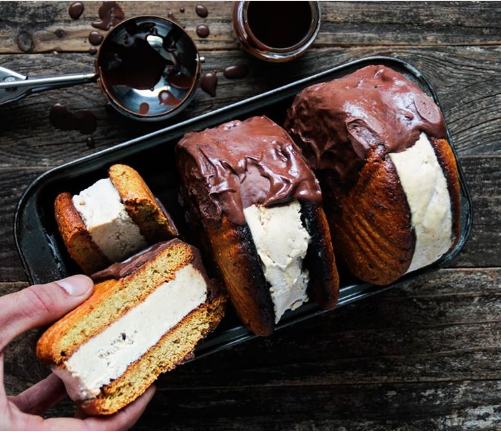 Instagram @gaspic_healthyberry
8. Bubble Waffles
Whether it's breakfast, lunch or dinner, waffles are always a good idea – especially when their bubbly and suitable for vegans and vegetarians.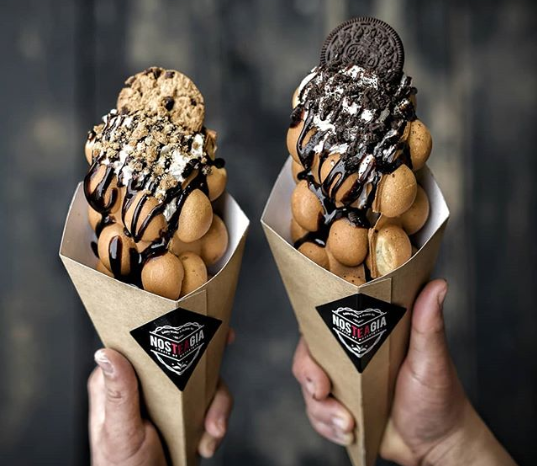 Instagram @nosteagia