Here Are 6 Mood-Boosting Mediterranean Meals To Try
New research has found that eating a coastal diet cuts the risk of depression by reducing inflammation in the body...
Posted on
26 December 2018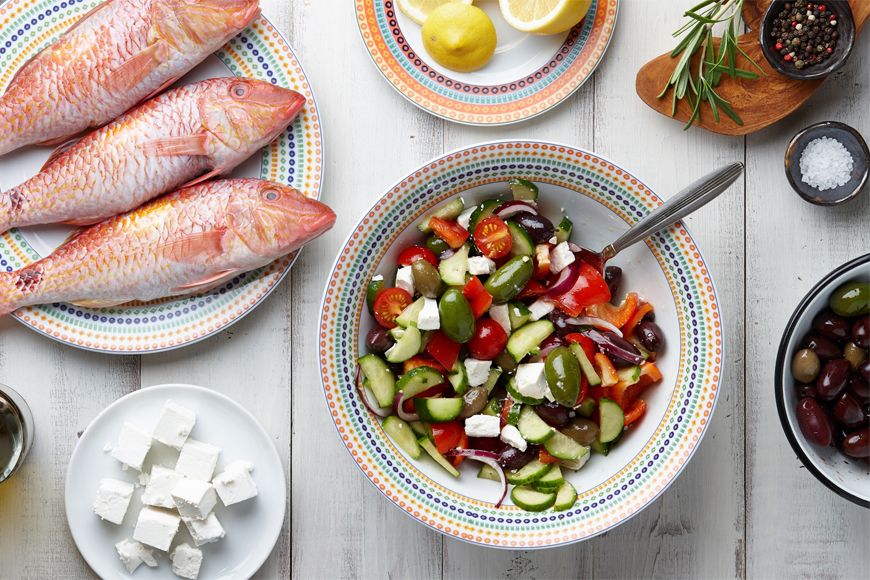 It'll come as no surprise that eating a diet rich in fruit, veg, nuts and fish is good for you
But new research now suggests that eating a Mediterranean diet could even help prevent depression.
It's usually high in vegetables, fruits, legumes, nuts, beans, cereals, grains, fish, and unsaturated fats such as olive oil.
It varies from country to country, but often includes a low intake of meat and dairy, and avoids processed foods – which researchers say can make depression worse.
As well as links with improving mood, research into the traditional Mediterranean diet has shown it may reduce the risk of type 2 diabetes, high blood pressure and raised cholesterol.
Although we live a long way from the lapping shores of the Mediterranean, it's still possible to reap the benefits of a coastal diet at home.
Here are a few healthy meal ideas you could try to make this week…
1. Spanish-style potatoes and tuna on a bed salad and green beans
2. Fresh herb and tomato salad
3. Grilled halloumi, roasted asparagus and courgette with fresh tomatoes with feta
4. Mussel piccata with chickpea spaghetti
5. Greens topped with falafel and red pepper tahini