How To Eat Healthy Like Michelle Obama
One day, we all want to be just like her.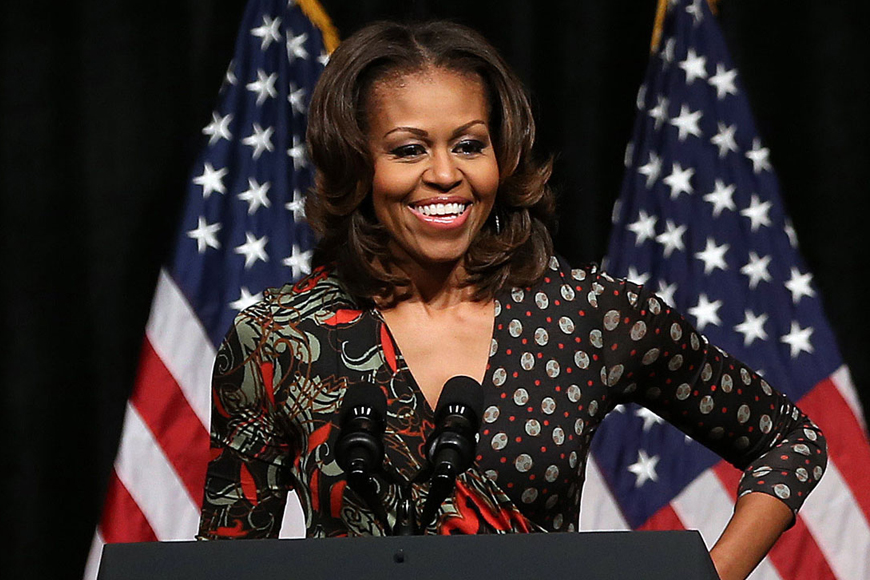 We've plenty of reasons to look up to Michelle Obama. Her undying effort towards promoting a healthy lifestyle is just one of the many. The former first lady of America has been a loyal crusader of a balanced diet. Her official efforts including MyPlate and Let'sMove have been directed toward reducing child obesity and promoting a healthy body image.
If you're a Michelle fan then here's an easy guide on how to stay fit and positive like her.
1. She packs her office lunch everyday.
Michelle's post-White House life includes packing her own healthy lunch in insulated bags every day. This means, no take-outs or order-in options for the health-conscious former first lady.
She also takes the time out to do little soul-cycling at a studio near her new office in Washington D.C.
2. For Michelle, moderation is the key.
In an interview with Everyday Health, Michelle talked about her indulgence saying, "Choosing a healthy diet isn't about deprivation, it's about balance. It's about moderation. Like I tell my kids, as long as you eat fruits and vegetables at every meal, you'll be okay if you have pizza or ice cream every once in a while. The problem is when the treats become the habits."
The lesson here is to accept your guilty pleasures and indulge once in a while. The regular meals we eat should follow a balanced diet approach.

image credit: Huffingtonpost.com
3. She is a conscious eater.
According to a report by Huffington Post, she's pretty conscious about eating vegetables (sometimes asking for them even when they're not part of a dish), has a taste for seafood and sometimes forgoes dessert altogether.
One day, we all want to be just like her.
4. Michelle's way to eat more greens is to grow them.
Michelle's MyPlate initiative was all about making fruits and veggies half part of your diet. Her White House Kitchen Garden was the thriving proof of her efforts.
The produce from her garden was regularly used in the White House Kitchen for the family's meals, with another portion of its crop going to the Food Bank Organisation.
Michelle is a proud mom-in-chief and in her opinion, involving kids in the garden and letting them plant and season their veggies is a sure short way to include more fibre in their diet.
In her words, "It becomes their discovery, their accomplishment. It's something they made, not just something their parents told them to eat."

image credit: Huffingtonpost.com