The Pope Has Been Urged To Go Vegan For Lent – 6 Celebrities Showing It Can Be Easy Being Green
Shout it out loud – they're vegan and they're proud!
Posted on
7 February 2019

It's not often that the Pope is offered a lesson in morality, but that is what the Million Dollar Vegan campaign is attempting to do.
After another successful Veganuary, environmental campaigners have offered $1 million to the charity of Pope Francis' choice if he gives up animal products for lent. The campaign is backed by a host of benefactors and celebrities.
The Pope has been outspoken on environment issues and the grave problems associated with climate change, so the people behind the campaign want him to use his leadership and influence to help flight the problem by going vegan for 40 days.
The Pope has yet to respond, but he wouldn't be the only public figure flying the flag for veganism. Here are six celebrities wearing their veganism with pride…
1. Ariana Grande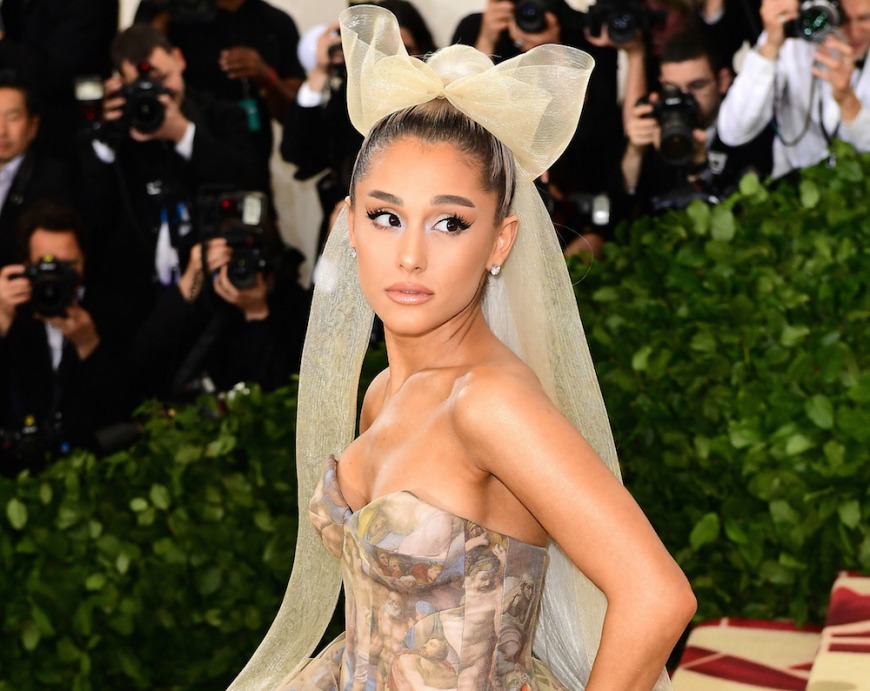 Can confirm: Very vegan (Ian West/PA)
The Beatles famously claimed to be bigger than Jesus, and, after a blinding 2018, Grande's fame might genuinely be approaching that of the Pope. Arguably the world's most famous vegan, Grande took took the plant-based plunge in 2013 and has never looked back.
"I love animals more than I love most people," the superstar songstress told The Mirror in 2014. "A vegan, whole food diet can expand your life and make you an all-round happier person."
2. Woody Harrelson
I'll have the salad please (Daniel Leal-Olivas/PA)
Snakeskin-wearing tough guy in Zombieland; murderous psychopath in Natural Born Killers; notorious porn king in The People vs. Larry Flynt – from Harrleson's red-blooded film roles you'd never guess that he's been a confirmed vegan for many years.
"I eat vegan, but mostly raw," Harrelson told In Style magazine last year. "If I have a cooked meal, I feel my energy drop, so when I started it wasn't as much a moral or an ethical pursuit but an energetic pursuit."
3. Natalie Portman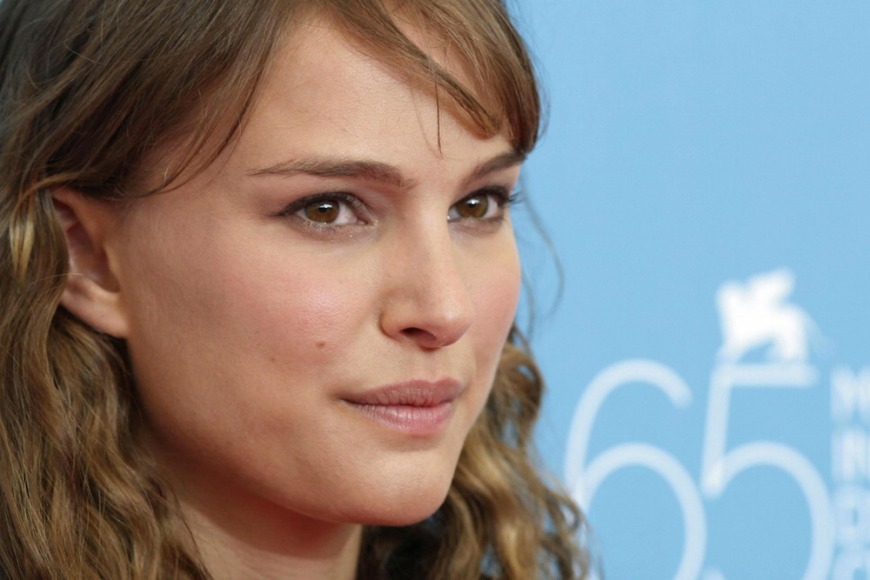 For Portman, veganism is a no-brainer (Yui Mok/PA)
Another Tinseltown veggie-lover, Portman is less mere vegan and more fully-fledged animal rights activist. She's filmed and narrated several series of documentaries on environmental issues, and refuses to wear fur, feathers or leather.
Portman has often spoken about how easy it now is to go vegan. "There are now really incredible alternatives," she told Vanity Fair last year. "People don't feel like they're sacrificing anything. If you have two things that taste identical and one doesn't harm the planet, then why would you?"
5. Miley Cyrus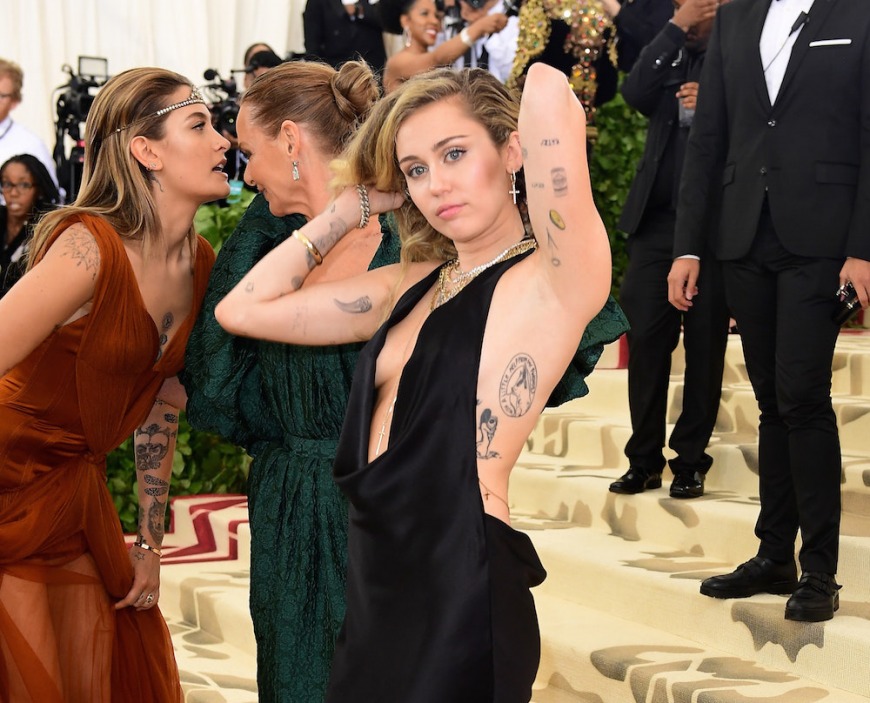 Cyrus in her gorgeous Stella McCartney gown (Ian West/PA)
Called by PETA "the veganest vegan to ever vegan", Cyrus uses her social media to amplify vegan messages, and showcased a 100% sustainable gown by Stella McCartney at last year's Met Gala. Her marriage to Liam Hemsworth created a vegan power couple, the likes of which the world had never seen.
She has posted on her Instagram: "By not consuming animal products over the years I have protected myself from preventable diseases, and saved the valuable lives of animals that would otherwise be turned into breakfas/lunch/dinner."
6. Tobey Maguire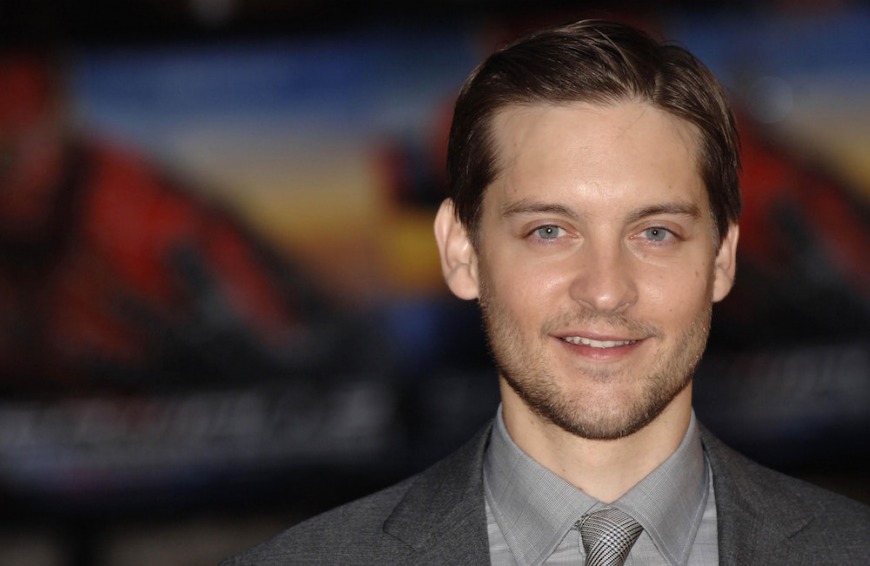 No animals were harmed in the making of this Tobey Maguire (Joel Ryan/PA)
Plant-based for over a decade, Tobey Maguire can legitimately claim that he was vegan way before it was cool.
"It's never really been that hard for me," the Spider-Man star told Parade Magazine in 2008, "I've never had any desire to eat meat. In fact, when I was a kid I would have a really difficult time eating meat at all."