Things You Only Know if Autumn is Your Favourite Season for Food
Bring on those pumpkin pies
Posted on
23 September 2019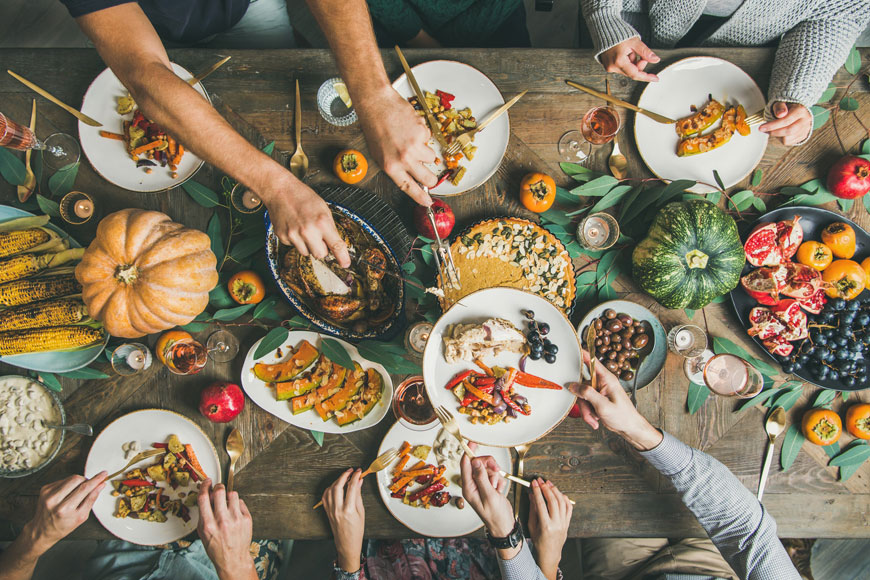 Give us golden leaves, conkers underfoot and dinner from the oven – not the barbecue. The fireworks are a-coming, it's already getting darker in the evenings, and we're craving stews, casseroles and roast dinner after roast dinner.
Autumn is finally here, and if you're anything like us, you'll appreciate that it's the best season for cooking, eating and having people over for dinner. Here's why…
You get to celebrate the Harvest Festival – which means collecting at least a tower's worth of canned goods for sharing out.
Proper puddings are once again on the menu. Sticky toffee pudding, custard, apple tarts, pumpkin pie, pecan tart, bread and butter pudding, crumble, cobblers – we'll take 'em all.
Same goes for hearty dinners – think stroganoff and stews, chilli and slow roast pork and ALL of the pies. Steak and kidney pie, here we come – and yes, there'd better be mash and gravy with it.