From Ube to Black Garlic – 9 Food Trends to Watch Out for in 2020
This might be how your life in food looks next year.
Posted on
31 December 2019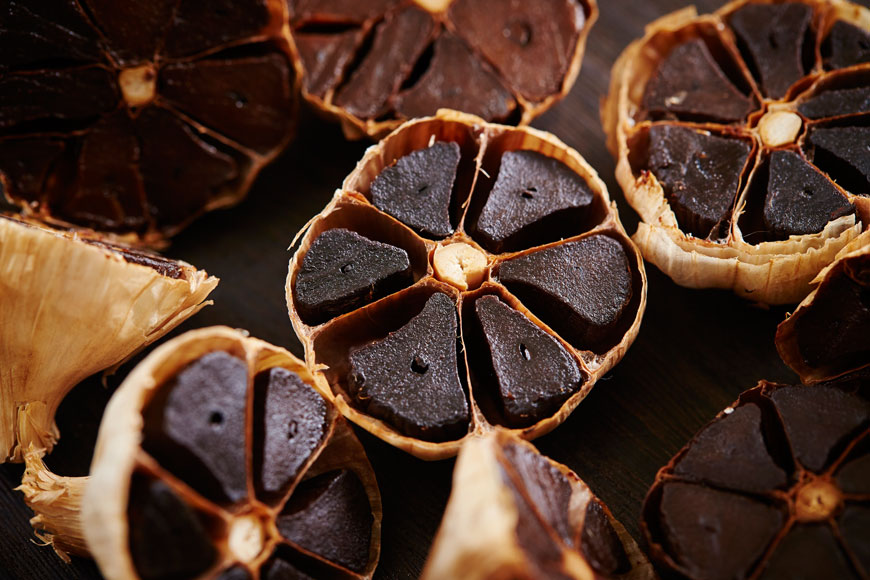 For food and drink in 2019, we've...
Scoffed cauliflower and fried chicken in extremes, bought sourdough to mash our avocado into (still) and thought more carefully than ever before about our meat consumption.
SEE ALSO: 9 Ingredients We've Become Obsessed With Over the Last Decade
So what will 2020 bring for our diets? These are the food trends and ingredients to look out for as the new decade begins…
2. Black garlic
These umami babies are the result of fermenting and ageing standard garlic bulbs, until treacly in colour and tasting of aniseed and balsamic. Chefs can't get enough of them.
4. Jackfruit
Caribbean cuisines have long used jackfruit, and the vegan community has caught on (the tinned stuff is currently most accessible and makes for a great meat alternative). Next, it's likely to go mainstream.
5. Zero-waste and refill
The Blue Planet II effect is only going to continue into 2020, meaning more loose fruit and veg (fingers crossed), managing your food waste at home better (leftovers are almost always more delicious anyway) and a move towards relying on refill stores for topping up on dry goods.
7. More sustainable seafood
We need to eat more in line with the seasons – for the sake of the planet and our resources. Often we're quite good with this on the fruit and veg front, but not so much on the seafood side of things. Get to know your fishmonger (whether at an independent store or at the supermarket) now, so when you're hankering for prawns but know they're not native and not in season, they can tell you what is most sustainable to eat instead.
9. End of the kids' menu as we know it
Many children, once they hit a certain age, are no longer satisfied with just fish fingers and chips, or a burger. Expect restaurants to start offering smaller versions of adult mains, as well as healthier and much more ambitious kids' options.