Strawberry and Yoghurt Crunch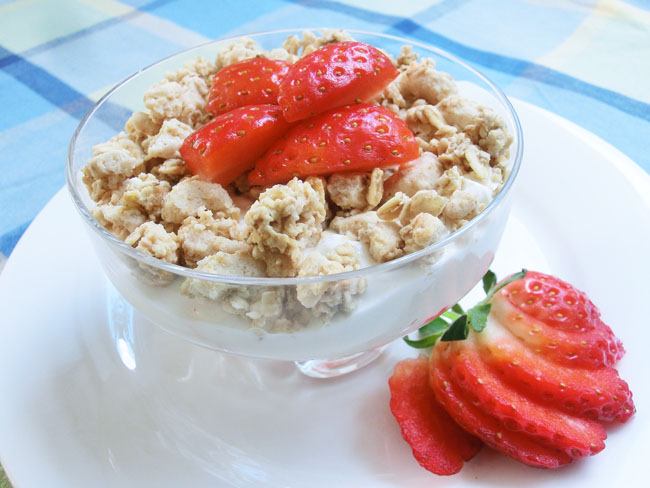 Ingredients
5 large ripe strawberries
3 heaped tablespoons of thick low fat Greek yoghurt
25g granola
Preparation
1. Wash and chop three of the strawberries and pile them in the bottom of an individual glass dish.

2. Spoon the yoghurt over the strawberries.

3. Sprinkle the granola, or 25g of your favourite crunchy breakfast cereal, over the yoghurt, then quarter a strawberry to pile on top in the centre.

4. To garnish, keep the stalk on the final strawberry, slice it thinly up to the stalk and fan it out. Place it on the plate next to the glass dish.