5 Top Family-Friendly Restaurants In Dubai
Dining-out with the kids can sometimes be nice and chilled..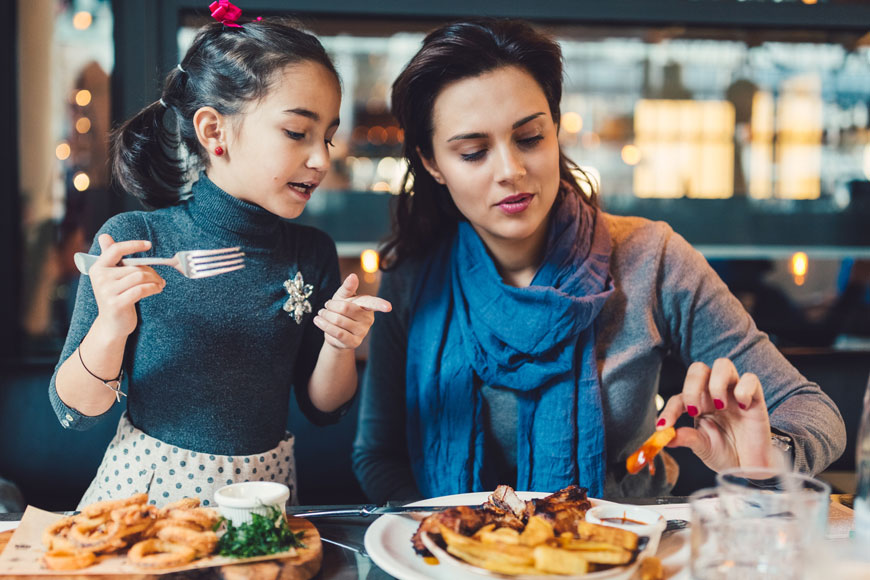 Waiting for food, Instagramming the dishes, and enjoying a lovely treat after the meal might be joyful for adults. However, the experience might not be as delightful for the little ones.
Dining out with kids doesn't always have to be themed with tension, temper, and tantrums. Especially if you live in Dubai, as we listed down the top 5 kid-friendly restaurants in Dubai where you can enjoy a good meal while the little ones are entertained:
1. Pots Pans and Boards
If you're keen to try an informal and dine-out experience, yet wish to have good food at the same time, then Pots Pans and Boards is you go-to in Dubai. This place has everything from classic British dishes, to Mediterranean delicacies, all served with a modern twist. This place is located on The Beach at JBR, and has managed to combine a chilled and relaxed family-friendly atmosphere with innovative cuisine. This restaurant is for everyone, and specially mums, as it features a kids' play area.
2. Bookmunch Café And Bookshop
Enjoy a rich in flavour and education experience at this café located in Al Safa and Business Bay. As Bookmunch café features shelves stacked up with adults and children's books for you to enjoy leafing through your favourite book, over one of their delicious light bites. A breakfast at this café makes the perfect rich bonding experience with your little ones. And, they also have an afternoon tea experience for kids.
3. Reform Social and Grill
The temperature has cooled down in Dubai, which unlike other countries, means it's time to take it outdoors! Now is the perfect chance to take the family to a BBQ or family-friendly brunch experience at one of our favourite places in Dubai. This place is a winning package, as they have the best food and drinks, playgrounds for the little ones, outdoor and indoor seating areas, and the greatest vibes. They also have one of the most traditional breakfast menus in Dubai.
4. Puff Baker Café
It's time to leave the pots and pans to the little ones! Head down to Puff Baker Café in Golden Mile 3 in Palm Jumeirah, and give your kids the chance to cook their own meals, while you treat yourself to their all-day breakfast menu. That's one winning combo if you ask us. And if your kids really unleashed their inner chefs, you can sign them up in a cooking masterclass.
5. Fumé
Located in Pier 7 in Dubai Marina, this place promises the most kid-friendly brunch in Dubai! As this restaurant turns the whole indoor seating area to a massive playground, where we're sure not only the little ones go crazy! They also serve child-centric delicious dishes and delights.