Asiya From MamaBasic Reviews Let's Cook Meal Planning Service in Dubai
Let's Cook offers pre-packed ready to cook healthy meals in Dubai, read on below to see what Asiya from MamaBasic had to say...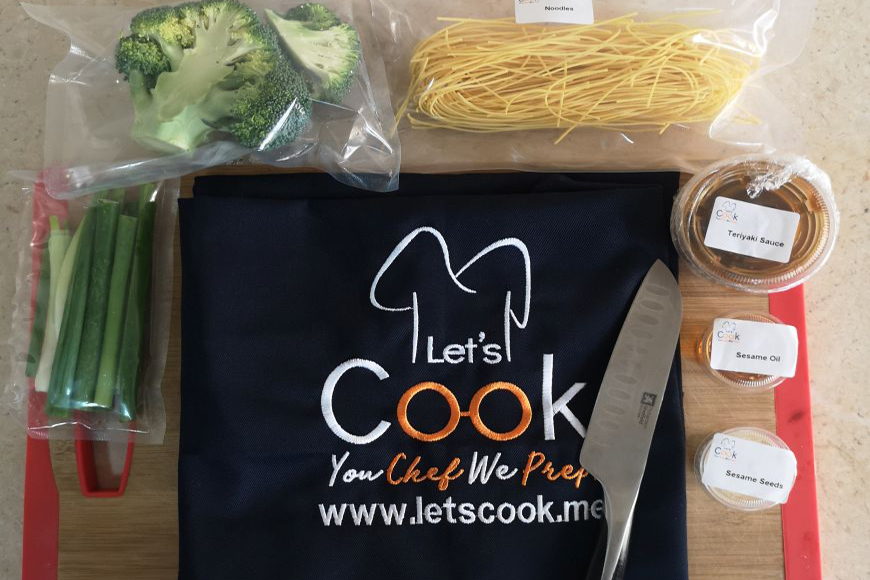 Trying to find the time to cook a healthy meal in Dubai can take a toll on most people. From grocery runs, to picking the best ingredients to coming up with a recipe, it can be a time consuming process.
This is where Let's Cook comes in and makes your life easier by offering nutritious ready to cook meals at your doorstep.
Eating healthy is a struggle for me, because let's be real, juggling two children, a house and a social life, takes up all my energy, there are no brain cells left to conjure up exciting healthy meals.
The thought of being in the kitchen for long periods of time, puts me off. Sorry, I am just not a salad person. Determined to make healthy cooking more enjoyable, I opted to try out Let's Cook, a delivery service that does all the prep work for you.
How to Order
They offer weekly meal plans which you can choose online via their website and customise how many people you'd like it for (between 1-4). It's perfect for reducing food waste and they cater to most dietary preferences like Vegan, Low Carb Diets and regular well balanced meals.
Each week fresh ingredients are delivered straight to your doorstep. All recipes perfectly portioned and are easy to follow. And voila you're ready to enjoy cooking a stress free delicious meal!
I was impressed with the organised and hygienic manner in which the box came. Everything was packed properly, sealed, labelled with name and expiry date, and a separate section at the bottom for the raw protein to avoid cross contamination. Seriously made my life easier because everything was clearly stated, it didn't frazzle my mum brain at all!

Cooking with Let's Cook
Once I started cooking the recipes, I was pleasantly surprised at how simple each step was and the cooking times were pretty accurate. All the meals I tried got a thumbs up from myself and my husband, which is amazing. My favourite meal was the Chicken Teriyaki because the fresh Teriyaki sauce made by Let's Cook was delicious!
Let Let's Cook do the prep chore for you, while you enjoy cooking quality meals and giving your taste buds a kick-start with fresh and delicious new flavours.
To order a pre-packaged meal from Let's Cook, click here. Or press 'Click to Contact' to submit your inquiries.