Where to Celebrate Pancake Day in Dubai
Discover the best pancake offerings this Pancake Day from some of the most loved restaurants and cafes in Dubai
Posted on
10 February 2020

It's almost World Pancake Day! Here's where to celebrate the flipping delicious occasion in Dubai...
This February 25, 2020 is Shrove Tuesday or World Pancake Day, meaning UAE residents have the ultimate excuse to indulge in a delightful stack of fluffy pancakes for breakfast, lunch, or dinner.
If you'd rather let someone else handle all the batter whipping and hotcake flipping, Dubai is full of fantastic places to enjoy Shrove Tuesday.
In honour of the occasion, we've rounded up where you can find the best pancakes from restaurants and cafes across Dubai. From fluffy stacks smothered in chocolate to vegan pancakes served with fresh fruit, there's something for everyone's plate this year.
Where: Portofino Patisserie & Café, Sahara Centre, Sharjah
Validity: 30 days after purchase
Price: from AED 29
Delight over delectable pancakes with a cup of fresh cappuccino from only AED 29. If you want to expand your plate, waffles and crêpe options are also available!
11. IHOP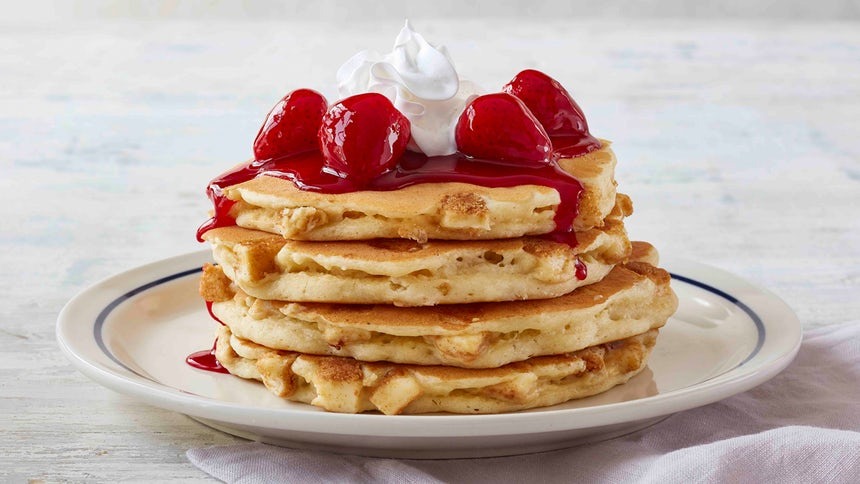 Where: Mall of the Emirates | Dubai Mall | JBR, Jumeirah
Price: from AED 40
IHOP is practically synonymous with breakfast and pancakes in the US and Canada. This much-loved food chain offers all you can eat pancakes, all day every day, with fun spins on the classic hotcake such as cupcake pancakes and cinnamon-flavoured stacks.
Perfect for enjoying Shrove Tuesday breakfast and brunch, as their menu is full of other favourites including waffles, omelettes, french toast, and crepes.
10. Cocoa Room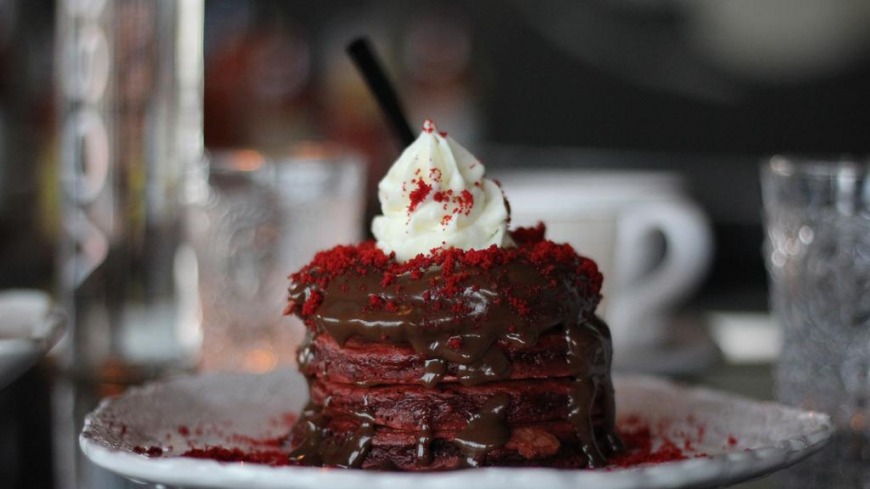 Photo credit: Cocoa Room Dubai
Where: The Galleria Mall, Al Wasl Road, Dubai
Price: from AED 50
For those who always have extra room for dessert, the Cocoa Room might just satisfy your sweet tooth. Think: red velvet pancakes, brownie pancakes, peanut butter and nutella hotcakes, banofee flavour, oreos, raspberry and white chocolate pancakes, and more!
Each mouth-watering pancake comes with its own oozy drizzle of something extra, such as ice cream, toffee sauce, fresh berries, nuts, or whipped cream.
9. Eggspectation

Where: JBR, Jumeirah | City Walk, Al Safa st.
Best for: American cuisine and gluten-free eats
Want classic American-style pancakes for Shrove Tuesday? Check out the cafe Eggspectations!
By the way, the JBR branch offers terrace seating with a stunning sea view.
8. Sarabeth's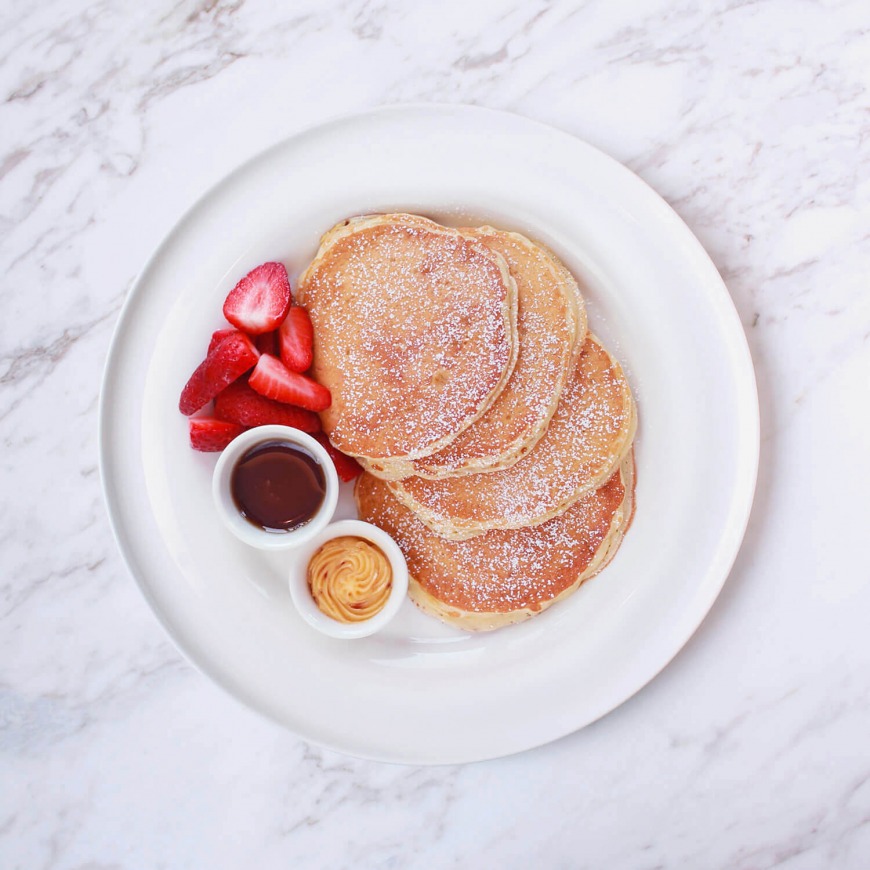 Photo credit: Sarabeth's
Where: City Walk, Al Safa st. | Mall of the Emirates, Al Barsha
Price: from AED 59
High-end cafe Sarabeth's can serve up a lovely classic pancake with fresh berries and a special salted strawberry-raspberry butter, or a lemon and ricotta pancake with fresh blueberries. All this and more while dining in a cozy, family-friendly ambiance.
7. Denny's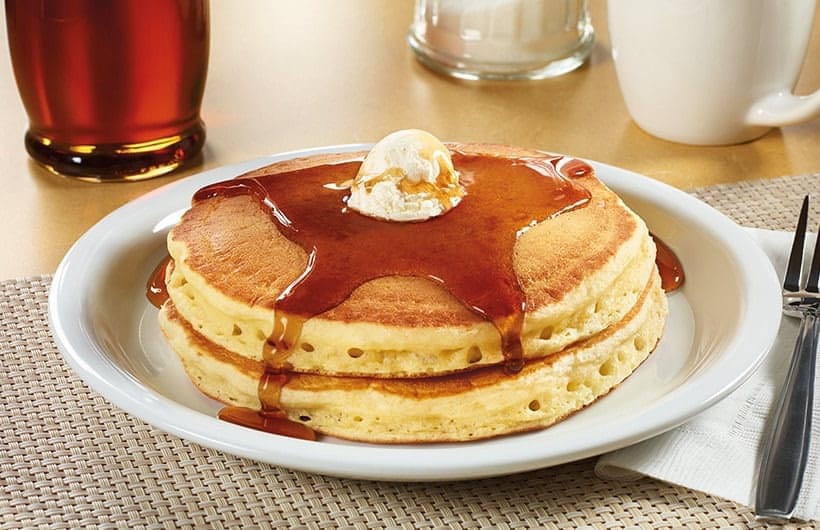 Where: Al Ghurair Centre, Deira | Deira City Centre, Deira | Near Jebel Ali Village
Price: from AED 59
Enjoy World Pancake Day in Dubai with a full-on American-style breakfast complete with classic pancakes and syrup, eggs, sausages, and hashbrowns at Denny's. If you want to stay true to the occasion, their special pancake breakfast comes in a variety of flavours, toppings, and sides.
6. Boston Lane Cafe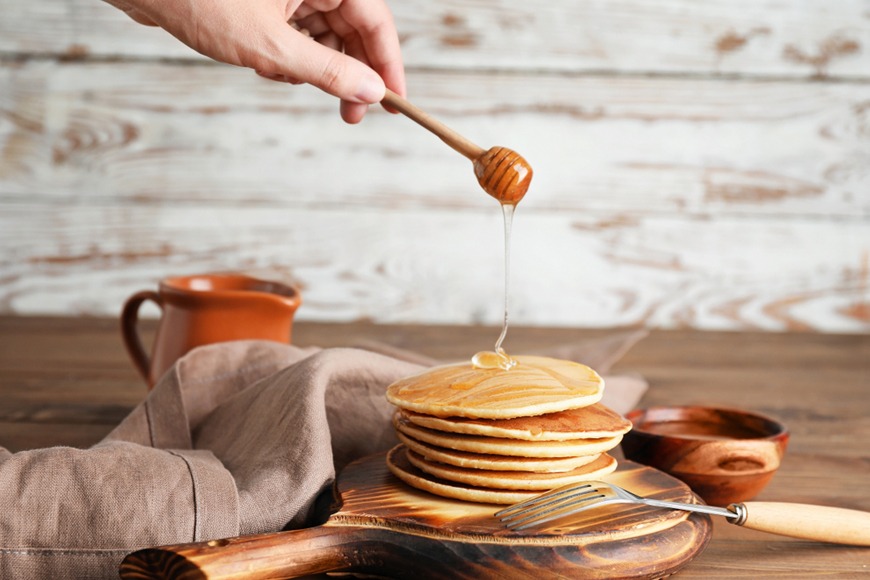 Where: Al Quoz
Price: from AED 45
Enjoy a stack of gluten-free pancakes topped with fresh berries, coconut chips, and drizzled with golden syrup at this ultra-modern Aussie cafe inspired by the cafes in Melbourne.
5. McGettigan's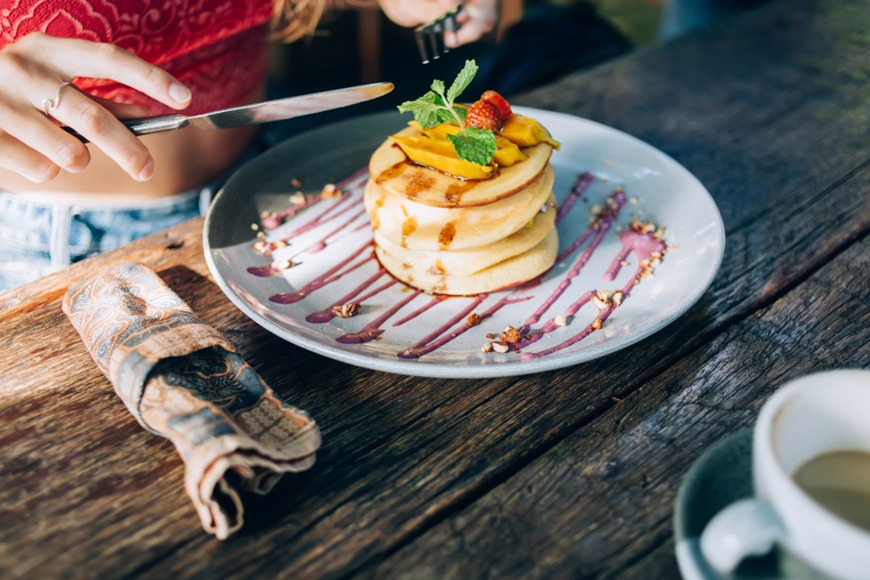 Where: Jumeirah Lakes Towers | Souk Madinat Jumeirah | JBR, Jumeirah | World Trade Centre area
Price: from AED 50
McGettigans' breakfast hotspot is an absolute treat year-round, even more so in honour of Shrove Tuesday. Simple, traditional, and if you opt for the breakfast combos, it'll be served with your choice of beverages.
4. Waffle & Crepe

Photo credit: Waffle & Crepe Dubai
Where: Dubai Silicon Oasis
Price: from AED 35
A range of sweet hotcakes can be found at Waffle & Crepe Dubai. Pick from a wide selection of mmm-worthy waffles, pancakes, and crepes. An indulgent highlight for World Pancake Day: their lotus pancake topped with a lotus bickie.
3. Clinton Street Bakery

Photo credit: @clintonstdubai | Instagram
Where: City Walk Dubai, Al Safa st. | Downtown Dubai
Price: from AED 55
The pancakes at Clinton Street Bakery in Dubai are the closest you might get to New York-style stacks. Toppings-wise, it's warm maple butter, walnuts, blueberries, and chocolate chunks. Classy and yummy.
2. Arrows and Sparrows

Photo credit: @arrowsparrows | Instagram
Where: Emaar Business Park, The Greens
Price: from AED 44
Your friendly neighbourhood cafe that offers gluten-free goodies in the shape of fluffy banana pancakes and summer berry pancakes. This gorgeous little spot serves guilt-free hotcakes that are practically heaven on a plate.
Where: Located in various places in Dubai
Price: from AED 69
For a Shrove Tuesday celebration that's a bit more on the higher-end, L'etto Caffe's pancakes have upgraded the classic breakfast dessert into a sugar-free, dairy-free, and gluten-free option with buckwheat, pineapple, coconut yoghurt, and berries.
If you're craving something familiar, try their strawberry and banana pancakes, topped with chia seeds and homemade sugar-free jam. Absolutely worth it.