Halloween Makeup Ideas For a Last Minute Costume in Dubai
Eek, don't panic! Whether you're a beginner or a pro-MUA, there's a makeup-only Halloween costume in here for you
Posted on
13 October 2020

Looking for an exciting Halloween makeup look that won't make it seem as though you put it all together last minute?
We know that with the Covid-19 pandemic, most Halloween get-togethers are practically cancelled, or at least held in small groups.
Unexpected makeup looks will help you channel that All Hallows Eve spirit without all the fuss of a head-to-toe costume, especially if you're safely celebrating Halloween over Zoom this year.
Check out our list of the best Halloween makeup ideas to pull out those brushes and palettes to.
1. Ripe banana
Rotten apples? So over it since Snow White. Transform your visage into an actual rotten banana with this clever fruit-inspired makeup look.
Pair your makeup with an outfit made of yellows, browns, and blacks and you're all set.

Photo: anya.tisdale | Instagram
2. Glam clown
Halloween and clowns go together like peanut butter and jelly. Glam up your own version of the Joker or Pennywise the It clown this year!
We love YouTuber Abby Roberts' fabulous spin on the 2017 Pennywise look. Check it out here.

3. Maleficent
Whether you love adding a good contour in your everyday makeup, or you just don't know what to do with the contour kit sitting on your vanity table, a Maleficent look is the way to go this Halloween.
Not sure where to start? It'll need some serious cheekbone shadowing and a strong red lip.
If you want to glam it up, check out this Maleficent makeup tutorial on YouTube.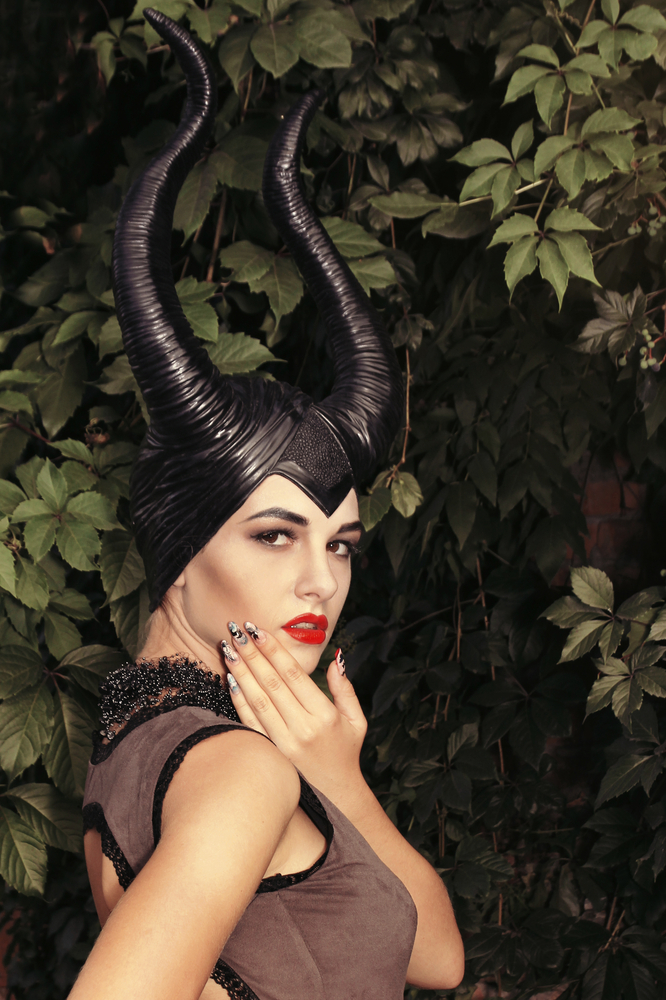 4. Become a Sims character
How cool is this Sims-inspired Halloween look?
It's easy to put together and it's recognizable to all those familiar with the famous video game.
Whatever makeup look you decide to beat on your face, that little floating green gem makes you an instant Sim.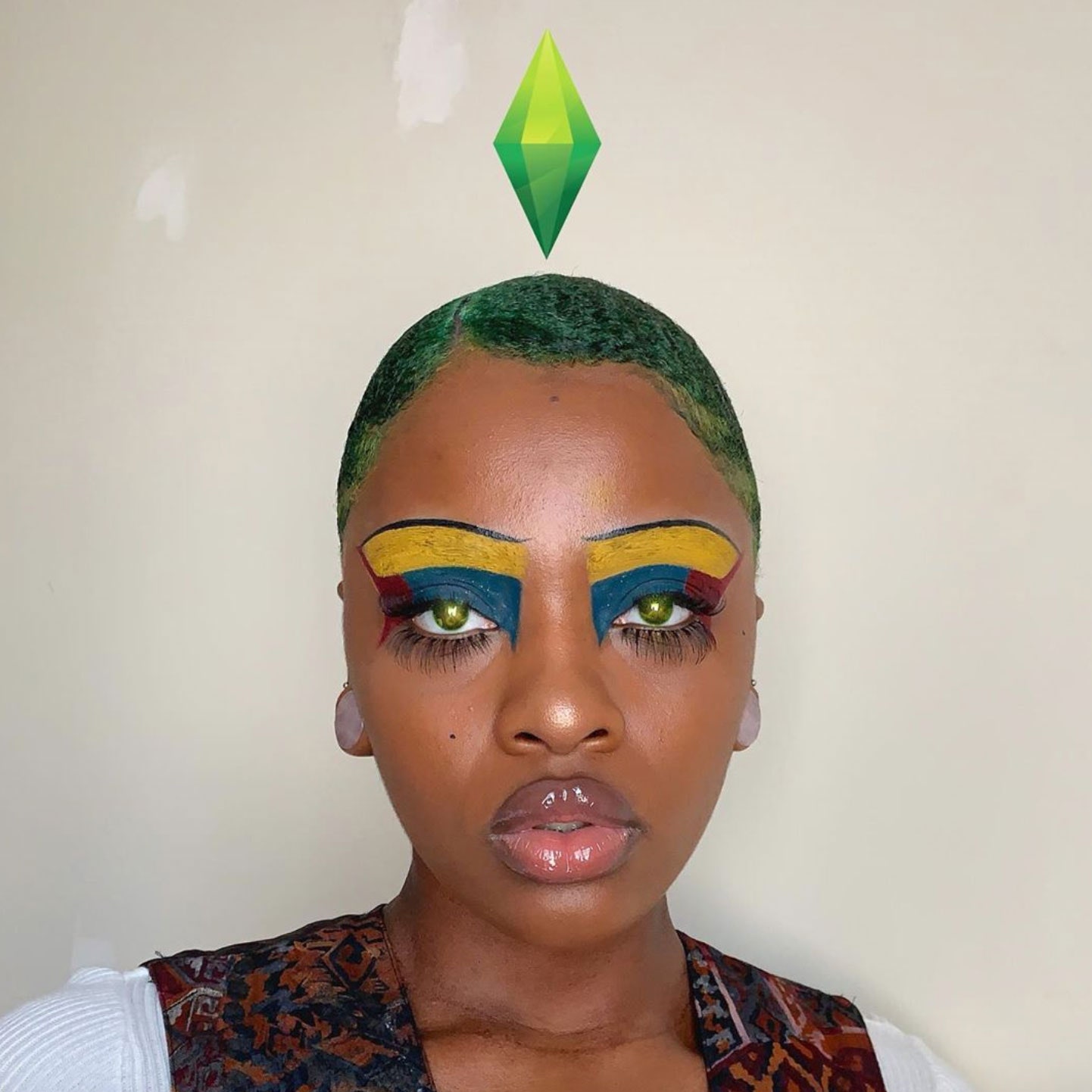 Photo: adultsdrink | Instagram
5. Turn into living art
Perfect for the artistic soul, use your face as a canvas to channel your favourite painting or artist's self-portrait.
You're literally a work of art.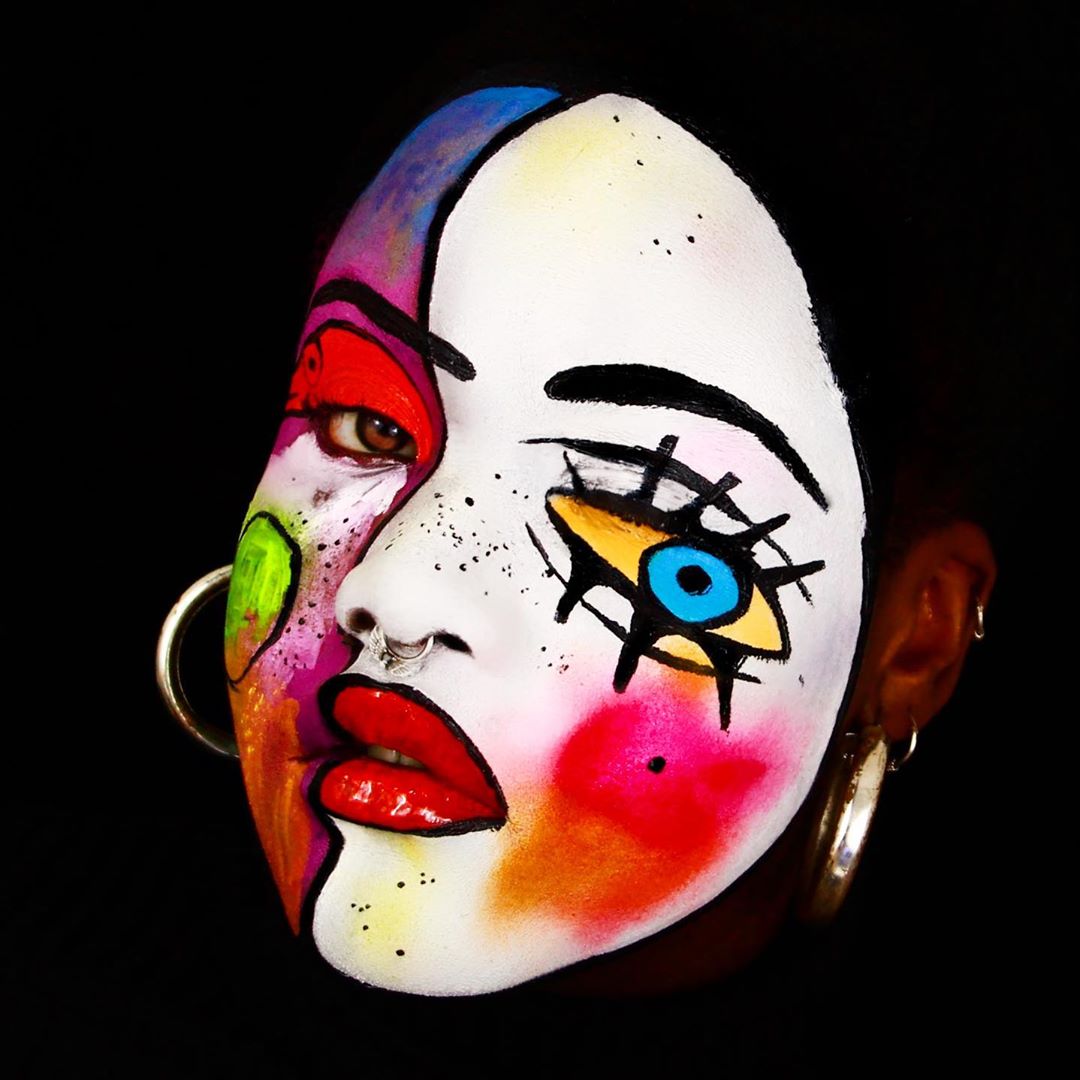 Photo: namglam | Instagram
6. Saw
A classic look for all fans of noughties slasher movies.
Pair your makeup with a black blazer and pants, white dress shirt, and red bow tie to become the creepy doll, Billy.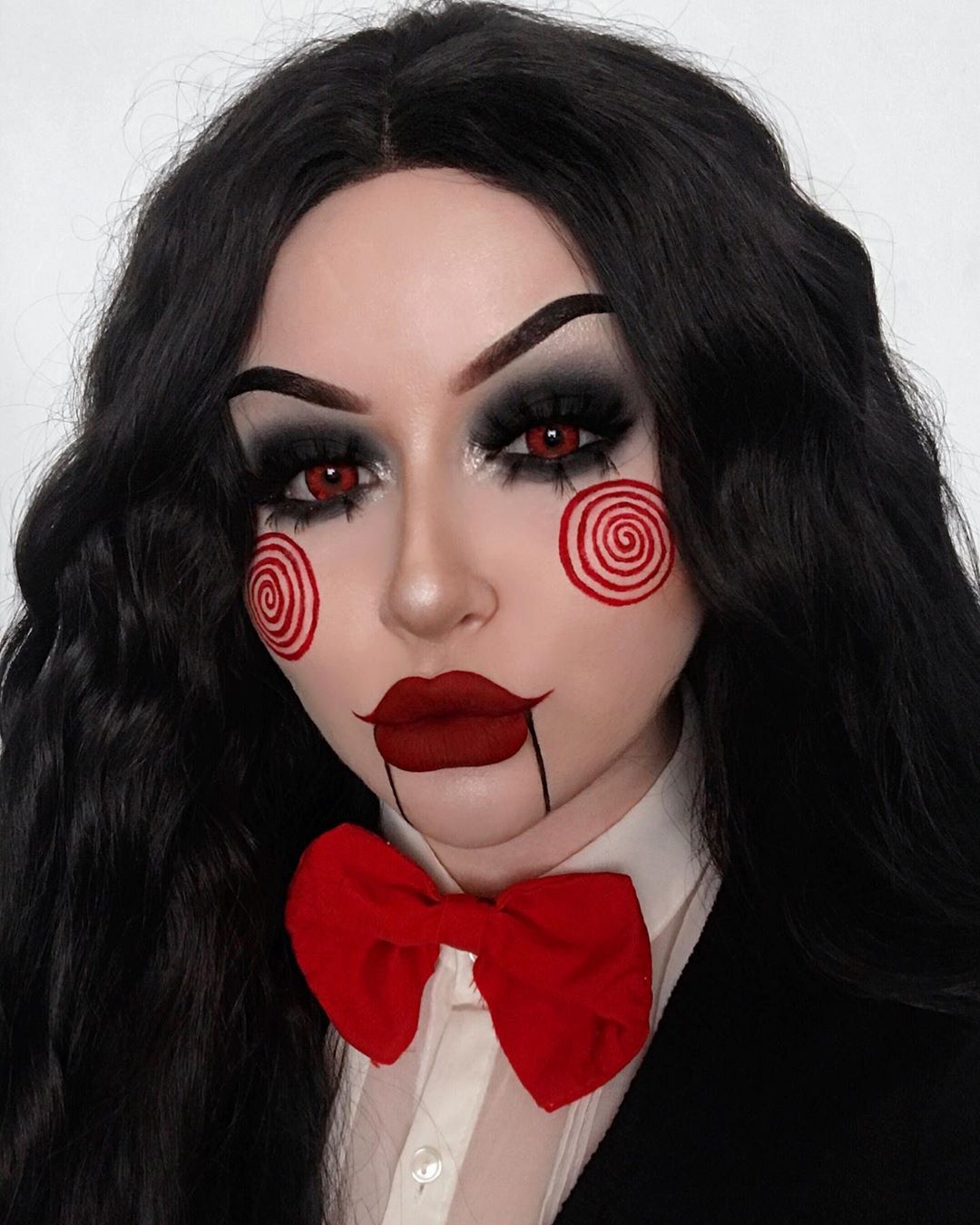 Photo: euphriaxiv | Instagram
7. Halloween vibes
Still unsure on what makeup look to go for this All Hallows Eve? Just become Halloween with this simple, straight forward look.
It's gothy, glam and SO Halloween-queen.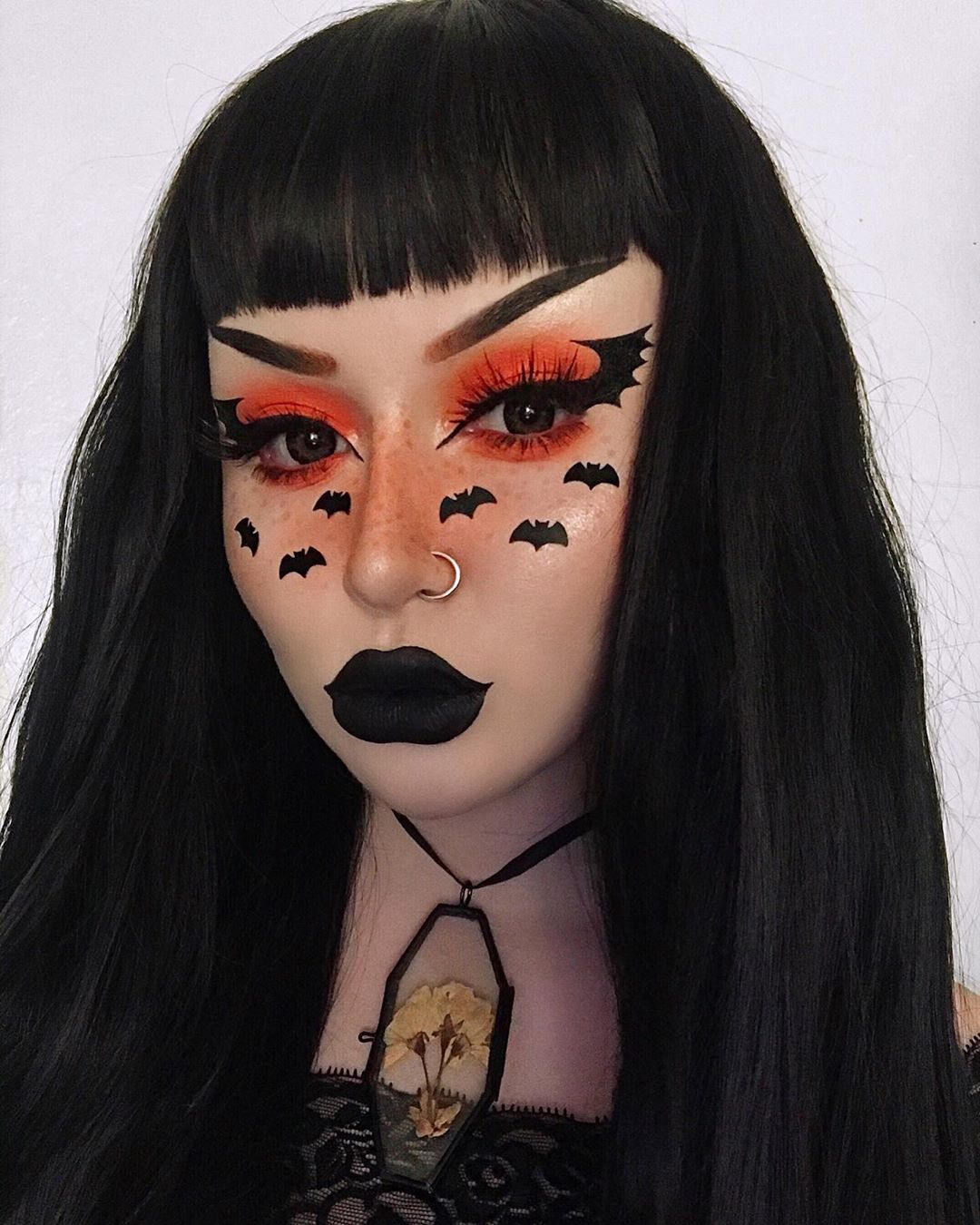 Photo: euphriaxiv | Instagram
8. The Purge
This makeup look sums up the creepy vibes of the first Purge movie.
You'll need your entire nude eye shadow palette for this!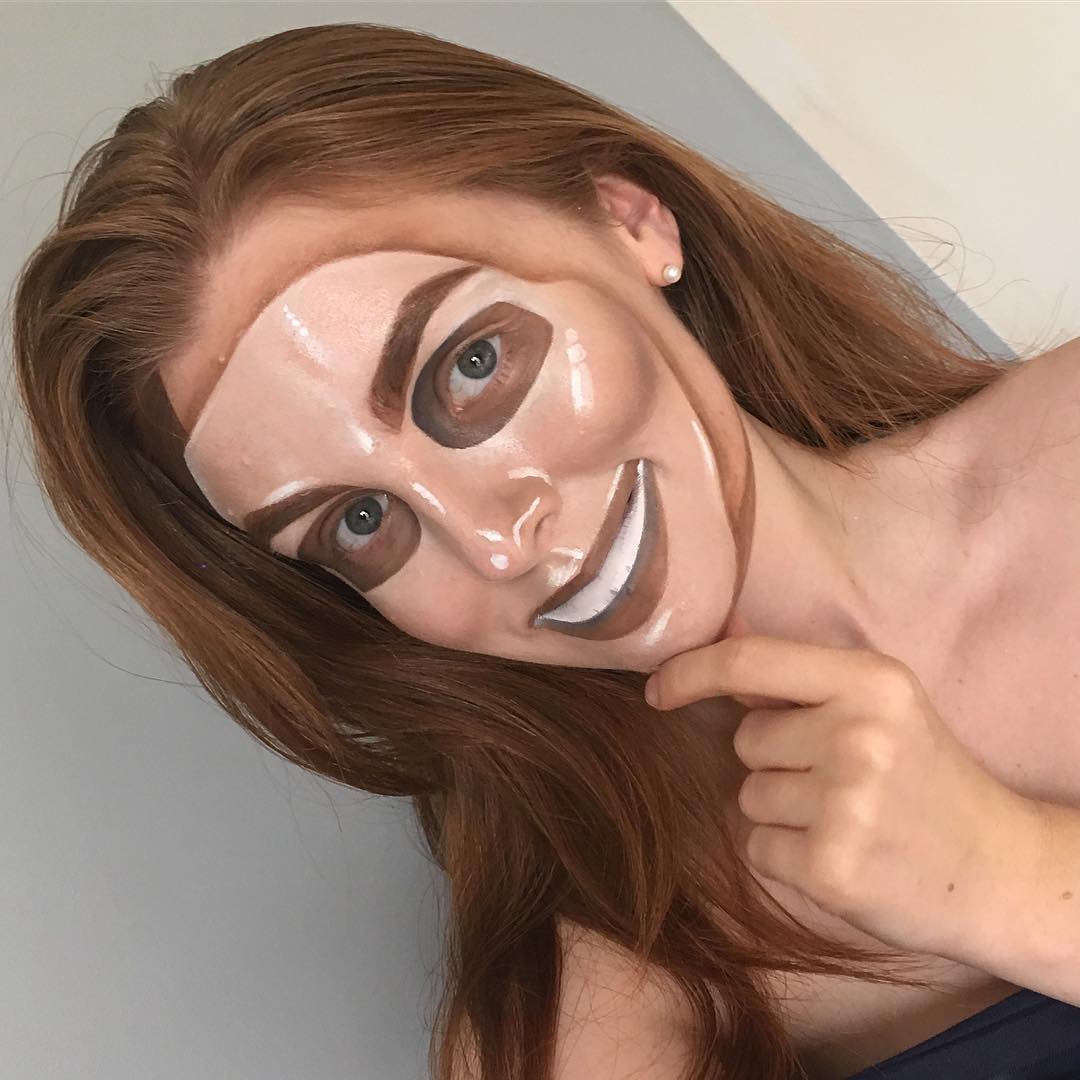 Photo: beautybybelina | Instagram
9. Celebrity look-alike
One of the best parts of Halloween is the chance to turn into anything and anyone.
Ever had someone tell you, "Hey, you look a bit like the actress XYZ?". Halloween is the perfect opportunity to really look like them.
Check out how this Youtuber turned into Meghan Markle! Or this makeup artist who transformed into Angelina Jolie.
If you're heading out this year, consider Ariana Grande's "Rain on Me" performance as your costume. All you need is a blinged-out face mask, high pigtails, and iridescent eyeshadow.

Photo: arianagrande | Instagram
10. Deer
Not in the mood for creepy or glam makeup? Break out some twigs into your hair and transform your face into a cute woodland creature.
Did you know you can do all of this with just white and black eyeliner and a touch of contour? Simply follow YouTuber Claudia Sulewski's guide, here.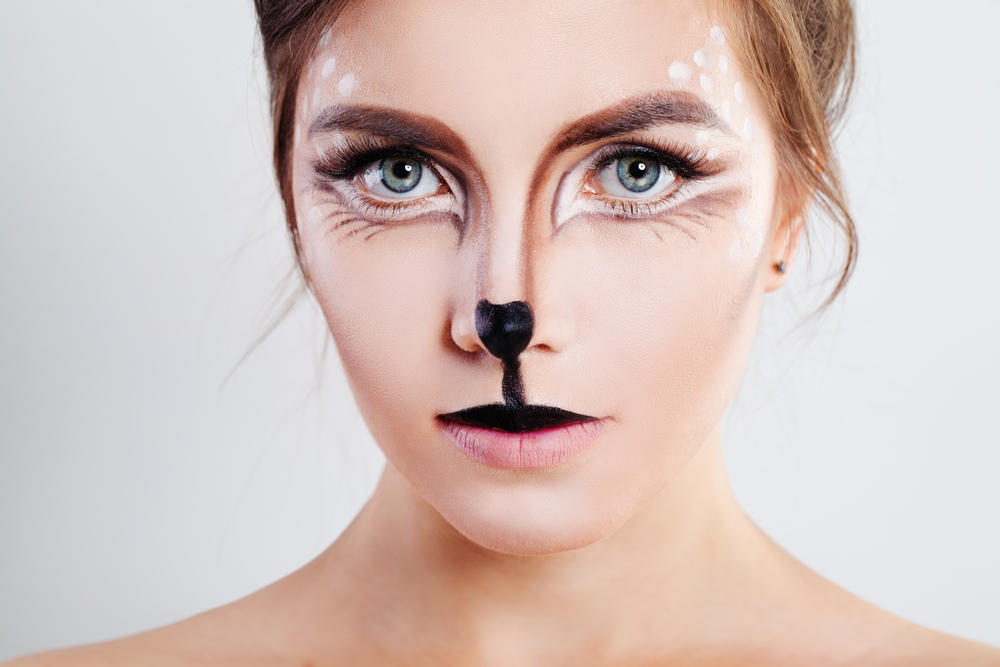 11. Ice Queen eyes
Ideal for those celebrating Halloween outside their homes and will be wearing face masks.
Pay homage to Disney's queen of ice by bringing the focus to your eyes with this absolutely chilling makeup look.

12. Pop art
Pop art makeup is growing into a modern-day costume classic. You see it at Comic Cons, costume parties, and during Halloween!
It's fun, quirky and oh-so boldly colourful.

Photo: safai305 | Instagram