10 Famous Brides Who Wore Elie Saab Wedding Gowns
The Arab designer is a popular choice for royal, celebrity and billionaire brides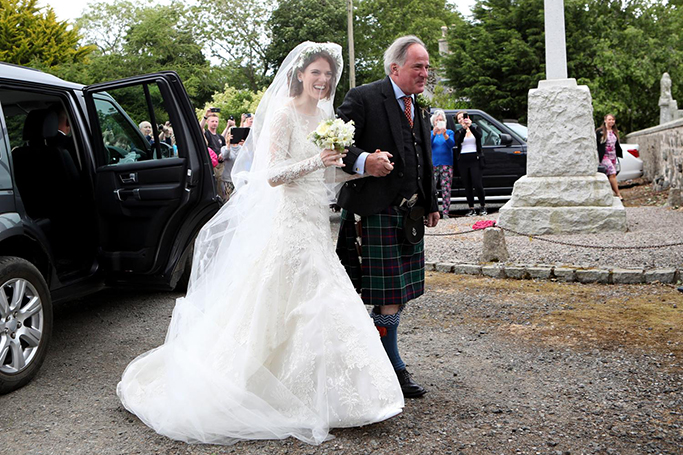 All image credits: Getty images/Pinterest
Lebanese fashion designer Elie Saab knows how to do opulence. With fairy-tale dresses and couture creations that give brides their moment in the spotlight, it's no surprise that this Arab designer is a favourite among celebrities, billionaires and royals.
From Rose Leslie's charming, floral embroidered wedding gown to Lana El Sahely's glitzy pearl-embellished dress, Elie Saab has been the mastermind behind some of the best wedding dresses from the biggest weddings. An Elie Saab bridal gown even appeared in Gossip Girl!
Unfortunately for brides-to-be, an Elie Saab wedding dress can cost between $12,000 to $300,000 –but, you can still take inspiration from the elegant and glamorous designs.
Here are 10 famous brides who opted for Elie Saab bridal gowns at their wedding…
#1 Princess Stéphanie of Luxembourg
Born Countess de Lannoy, this royal bride wed Grand Duke Guillaume the heir to the throne of Luxembourg in 2012. The bride wore a custom Elie Saab wedding dress with 50,000 embroidered pearls and a train that trailed nearly three yards behind her.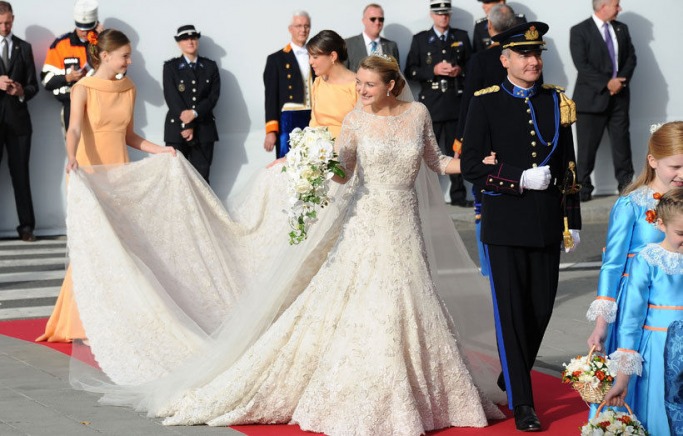 #2 Lana El Sahely
Fashionable Lebanese blogger Lana El Sahely wore a pearl-embellished Elie Saab wedding dress that was full of glamour and volume from 100 meters of tulle!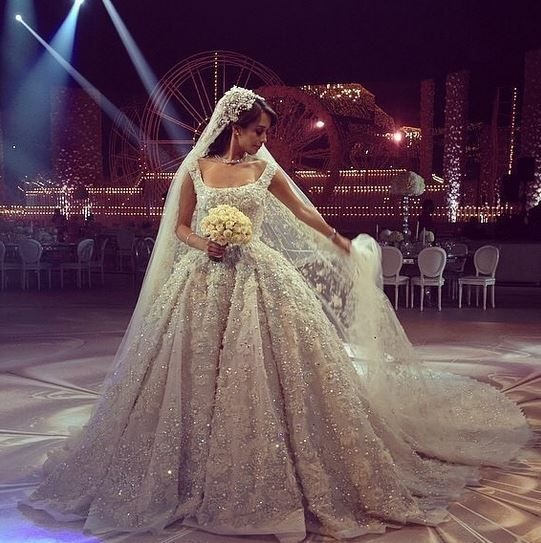 #3 Rose Leslie
Rose Leslie wore a floral embroidered wedding dress by Lebanese designer Elie Saab when she wed her Game of Thrones co-star Kit Harington. The dress was elegant and timeless with a boat neck, skinny belt and long, sheer sleeves.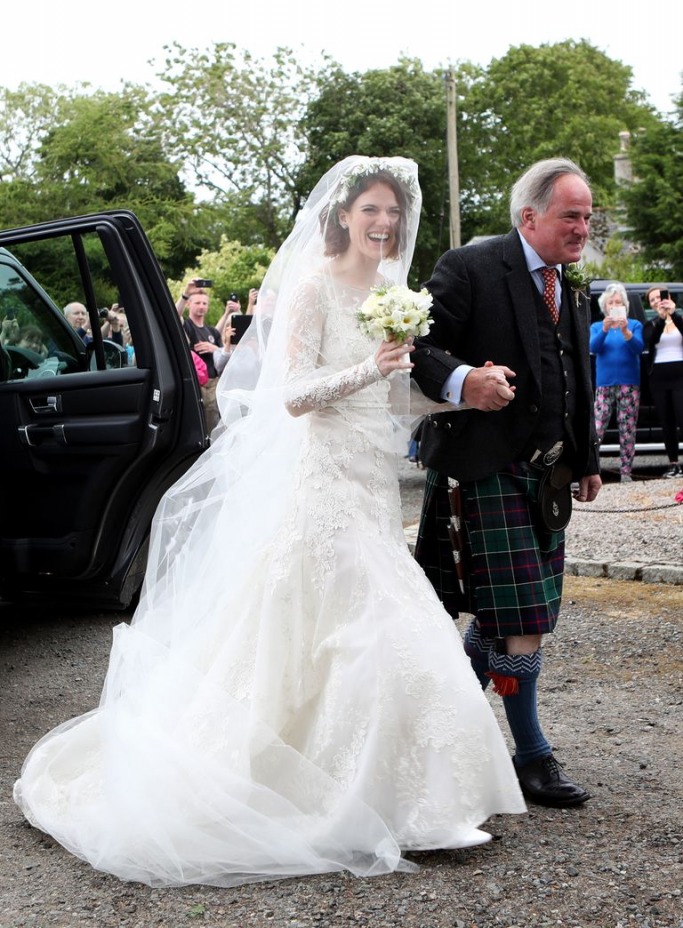 #4 Princess Claire of Luxembourg
German-born Claire Lademacher married Prince Felix of Luxembourg in 2013 wearing a custom made Elie Saab wedding gown.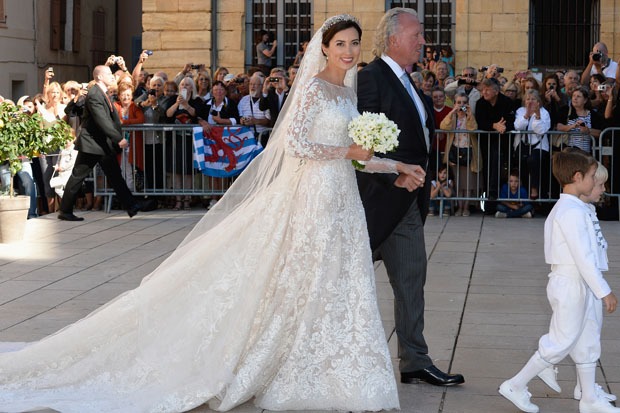 #5 Alexandra Lenas
The singer-songwriter wore Elie Saab during her enchanted forest wedding to billionaire Sean Parker. Whilst all the guests wore custom-designed costumes made by Lord Of The Rings costume designer, Ngila Dickson.

#6 Salome Kintsurashvili
The son of an Armenian billionaire wed Georgian beauty Salome Kintsurashvili in a lavish wedding. The bride wore three different wedding gowns, the first of which was a sparkling Elie Saab creation with long sleeves and a floor sweeping train.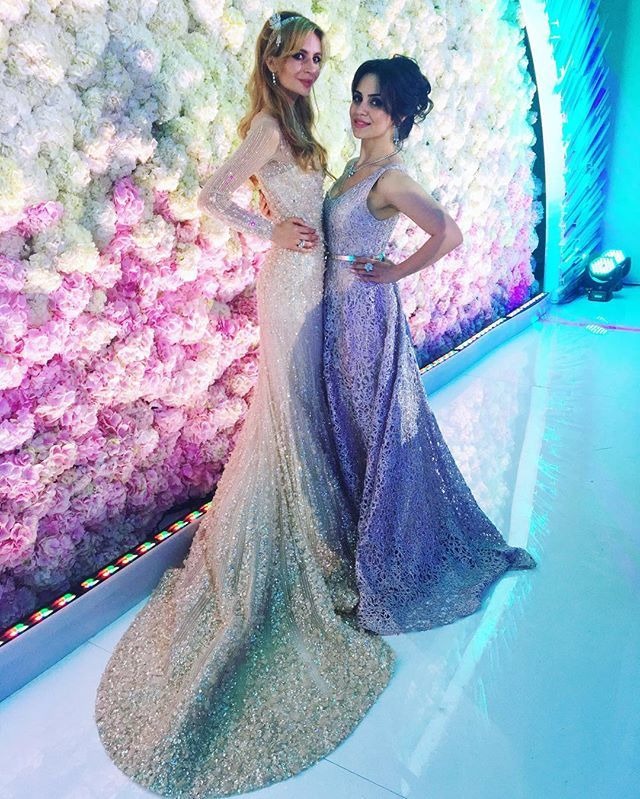 #7 Reem Ashour Osseiran
Elie Saab created a Disney Princess gown for Lebanese bride Reem Ashour Osseiran, which glittered throughout the lavish wedding.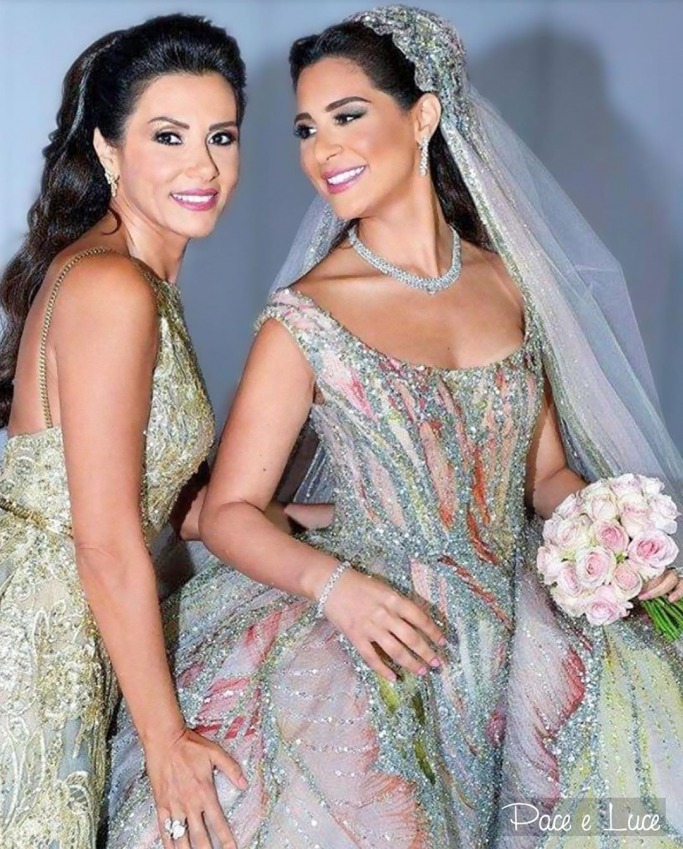 #8 Eleonora Carisi
Italian fashion blogger Eleonora Carisi wore a long-sleeved, open-back, embroidered lace gown by Elie Saab. The stunning wedding dress featured intricate beadwork and a floor-sweeping train.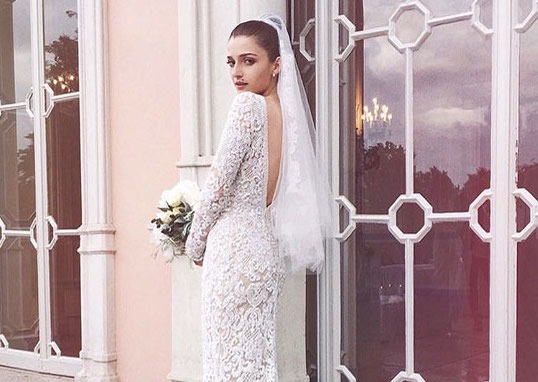 #9 Khadija Uzhakhovs
The daughter a Russian billionaire became Instagram-famous due to her extravagant Elie Saab bridal gown which was reported to cost AED 100,000.

#10 Blair Waldorf
Okay, so Blair Waldorf is a fictional character, but that didn't stop us swooning over the icy blue wedding dress she wore when marrying Chuck Bass during the last episode of Gossip Girl. What we didn't know was that beautiful bridal gown was courtesy of Elie Saab.