10 Perfect Mini-Moon Destinations Across The UAE
You don't have to travel the globe for a romantic escape
Posted on
15 February 2018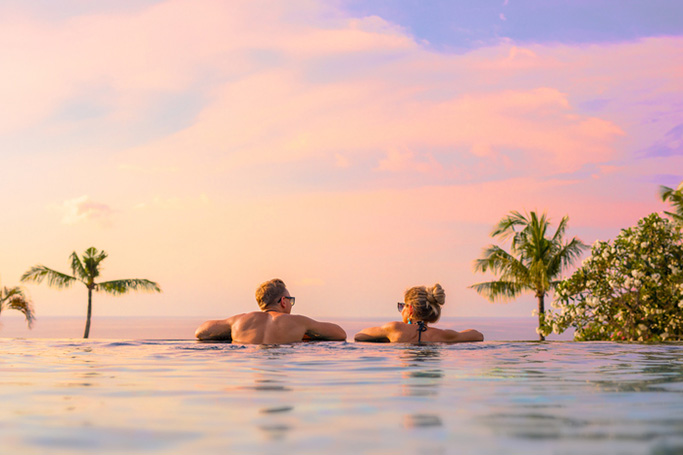 The United Arab Emirates is the perfect honeymoon destination with luxurious hotels, tranquil resort spas, exhilarating desert safaris and beach weather all year round. However, with more and more couples choosing to ditch the traditional honeymoon, the UAE has also become a mini-moon haven.
UAE mini-moons in Dubai, Abu Dhabi, desert resorts and even a private island, offer an alternative way to honeymoon with short breaks and getaways suited to busy couples with limited time off. Mini-moons are also rapidly becoming the new wedding trend as they save money but still give newlyweds the chance unwind, indulge and enjoy wedded bliss.
For couples living in Dubai, UAE mini-moons still feel like a romantic escape just without the hassle of travelling across the world, as why live in a holiday destination if you can't enjoy what it has to offer as well?! Just like popular UAE staycations, these mini-moons in Dubai and Abu Dhabi give couples the chance to explore the Emirates hidden gems and relax in the Arabian Gulf.
From breath-taking views of Sheikh Zayed Mosque to Versace bed linen, here are our top 10 mini-moon destinations in the UAE…