16 Engagement Ring Selfies Styled To Perfection
Tips for taking photos of your diamond ring in Dubai
Posted on
14 February 2018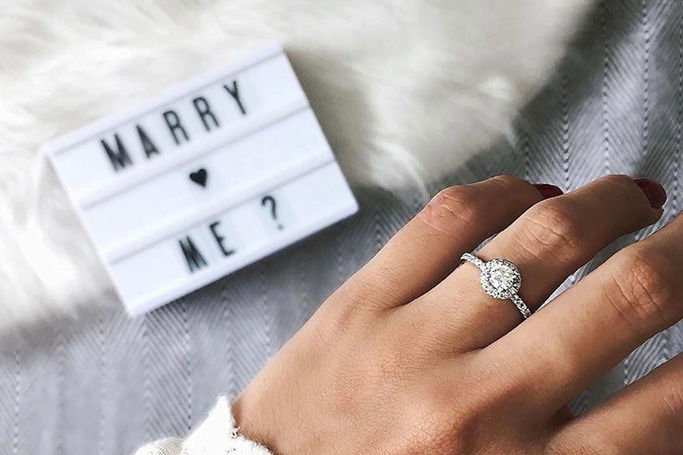 Image credit: Instagram/@larissachamberlain
It's February 14th, you've just got engaged after the most romantic proposal in Dubai and now you need to show off the bling! You may not have been prepared for your partner getting down on one knee but you need to be prepared for the #engagementringselfie and the all-important social media announcement.
You don't have to be one of those girls you loathe with a cheesy post and a hundred likes, as we have inspiration on how to style your engagement ring photo to perfection. From a good manicure, to a subtle reveal of your sparkling diamond and an Instagram-worthy backdrop, our top pick of engagement ring selfies show you exactly how it's done!
We can't all be Meghan Markle with a celebrity photographer to capture our special engagement, but these engagement ring photos do have top tips on how to reveal or showcase your ring in endearing and understated ways that will work perfectly against Dubai's skylines, landmarks and beaches.
Even if you just want to browse through beautiful diamond engagement rings, here the 16 engagement ring selfies we love to look at…