5 Romantic Movie Locations, That Are Perfect For A Proposal
As proposal requests surge at the Notting Hill bookshop, we take a look at other top movie spots around the world
Posted on
29 November 2018

Some people are born famous and others achieve fame, but some have fame thrust upon them. So it was for the owners of the Notting Hill Bookshop – AKA Travel Books Co in the 1999 film Notting Hill starring Hugh Grant and Julia Roberts.
And, as the film approaches its 20th anniversary, the owners of the Notting Hill Bookshop are expecting an increase of visitors and proposals. They've revealed they regularly get requests from people to be able to propose in-store.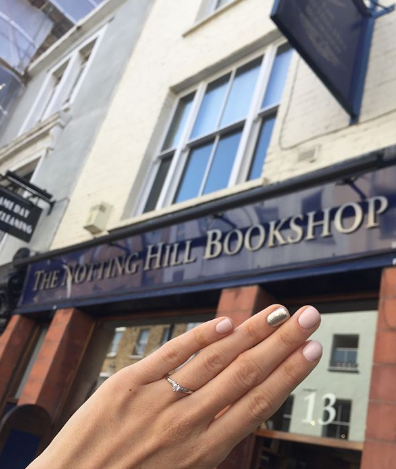 Instagram @nottinghillbookshop
However great Notting Hill may have been, it's not the only film to have romanticised its settings. Here are five notoriously amorous movie locations that you can visit in real life...
#1 Charleston, South Carolina: The Notebook
If you're between the ages of 20 and 35 and also have a soul, you've probably cried while watching The Notebook. The torrid love affair between Ryan Gosling and Rachel McAdams unfolds on the cobbled streets of Charleston, South Carolina, backed by dreamy antebellum architecture and crumbling, faded facades.
The iconic swamp sequence was filmed in Cypress Gardens (be sure to visit during alligator hibernation season), while the nearby Boone Hall Plantation doubled as the Hamilton's summer home.
But the highlight is the American Theatre, which hosted the protagonists on their double date. Though no longer functional, the facility hosts events and will put marriage proposals on its iconic sign.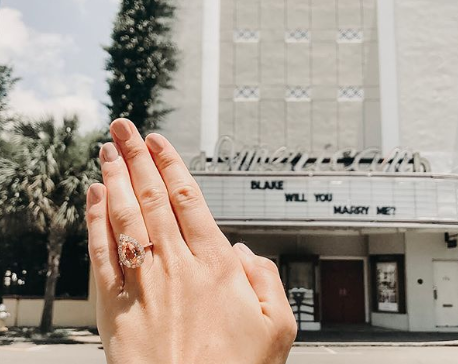 Instagram @blakelyknowles
#2 Skopelos, Greece: Mamma Mia
The island of Kalokairi is unfortunately fictional, as is the Villa Donna, but most of the Greek island scenes were filmed on the real-life paradise of Skopelos.
Dominic Cooper and Christine Baranski both recorded their big numbers on Kastani Beach, Amanda Seyfried reads to her bridesmaids at Glysteri on the northern coast, while the wedding scenes were filmed at the chapel of Agios Ioannis Prodromos, near the town of Glossa.
The island is just as outrageously picturesque as it seems on screen, and, it goes without saying, a top wedding destination.

Instagram @skopelosweddings
#3 The Empire State Building, New York: Sleepless In Seattle
Meg Ryan dumps her fiance in the Rockefeller Center and rushes across the road to meet the man of her dreams on the Empire State Building Observation Deck, framed against the inky New York night. For sheer scale the scene has an unshakeable place in popular culture, and cemented the status of the Empire State Building in the minds of young lovers everywhere.
In reality you must time your visit with care – the deck is open from 8am until 2am and you'd be well-advised to visit during the night shift, too. During the day there are so many tourists you'd barely have room to kneel.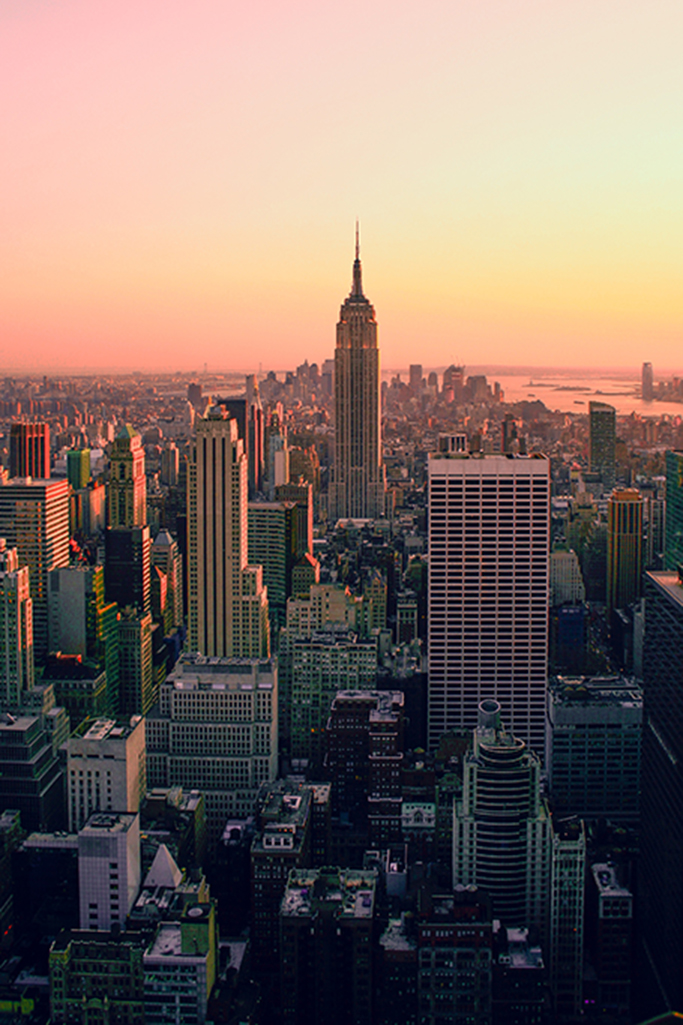 #4 Bar de la Marine, Marseille: Love Actually
Love Actually is one long checklist of romantic moments, but, not for the first time, Colin Firth provides our favourite. The habitual Mr. Darcy charmed his love interest and his viewers with his efforts to learn Portuguese, but the scene of his climactic proposal was actually filmed in Bar de la Marine in Marseille, France.
Unfortunately Number 10 Downing Street doesn't offer Love Actually tours, but there are plenty of London options. Alan Rickman buys 'that' gold necklace in Selfridges, Oxford Street; Keira Knightley gets married in Grosvenor Chapel, Mayfair; and Andrew Lincoln shows her his romantic if slightly creepy flashcards on St. Luke's Mews, Notting Hill.
Of course, depending on how strongly you can suspend your disbelief, there's also Heathrow.

Instagram @lu_g_divine
#5 Las Palmas Hotel, Los Angeles: Pretty Woman
Ok, for this one you have to really like the film, but do you remember that final scene from Pretty Woman? When Richard Gere climbs up the side of Julia Roberts' apartment building to "rescue" her, before she "rescues him right back"? That's the outside of the Las Palmas Hotel in Hollywood – by no means one of LA's more glamorous establishments.
There is also, of course, the Regent Beverly Wilshire hotel and Rodeo Drive for the complete Pretty Woman day out. You could round it off with dinner at the Cicada in downtown LA – the art deco restaurant at which Vivian struggles with eating snails.

Instagram @betti_zs