Bridal Looks From Fashion Forward Dubai 2017
The aisle is your runway
Posted on
31 October 2017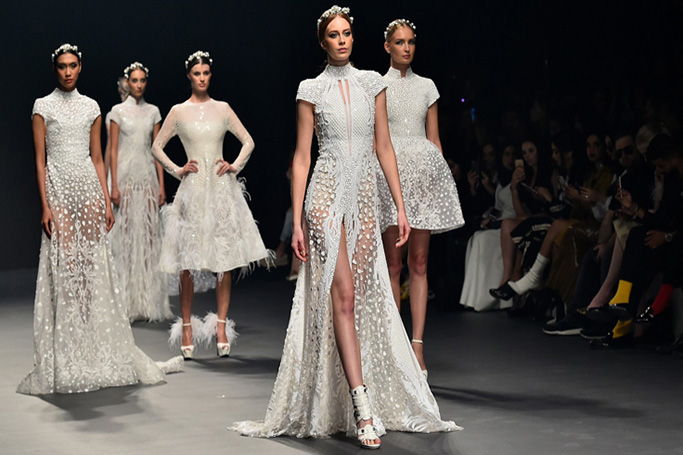 This year at Fashion Forward Dubai the best designers in the Middle East and beyond showcased their latest collections in a celebration of Dubai fashion.
We've taken inspiration straight from the runway as Dubai designer brand Atelier Zuhra and Saudi designer Sara Altwaim; exposed new couture bridal looks that any bride-to-be needs to steal.
Brides in the Middle East are proud to be glamorous and feminine. They take inspiration from the exclusivity and craftsmanship of couture, as both Sara Altwaim and Atelier Zuhra at FFWD, created haute couture fantasy, suitable for elegant wedding dresses.
Bridal trends of intricate embroidery and beaded detail were displayed beautifully; perfect for a spring wedding. Even if you can't afford couture (let's be honest most of us can't) these collections still provide the ultimate bridal inspiration, as you can still emulate styles from the Fashion Forward Runway.
Most Dubai brides dream of a dress made from a fashion fairy-tale, so we've selected our top-picks of bridal looks from fashion forward which should be featured as wedding dresses in Dubai.