A Close Look At Princess Eugenie's Coloured Stone Engagement Ring
The ring is double the price of Meghan Markle's
Posted on
24 January 2018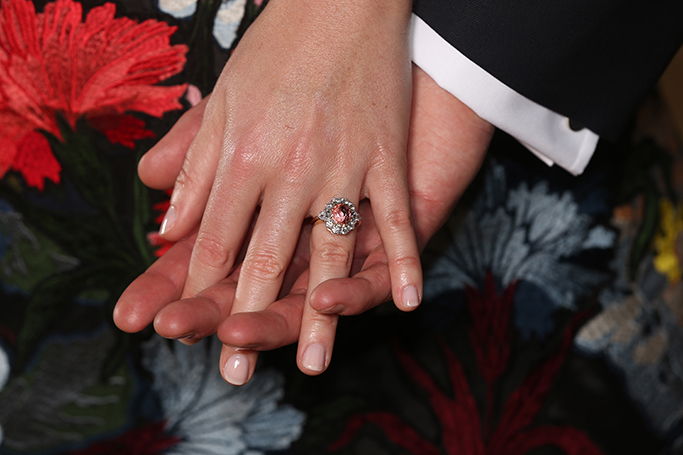 All image credits: Getty images
Prince Harry and Meghan Markle won't be the only royal couple to get married in 2018, as it was announced that Princess Eugenie is set to marry her long-term boyfriend Jack Brooksbank. The engagement of Princess Eugenie, Queen Elizabeth's granddaughter, was revealed on Monday after the couple became engaged in Nicaragua earlier this month.
The wedding will take place in the autumn of 2018 at St George's Chapel in Windsor Castle, the same venue that Prince Harry and Meghan Markle will wed in. With Princess Eugenie's parents, the Duke of York and his former wife Sarah Duchess of York delighted over the news, let's move on to the stunning engagement ring…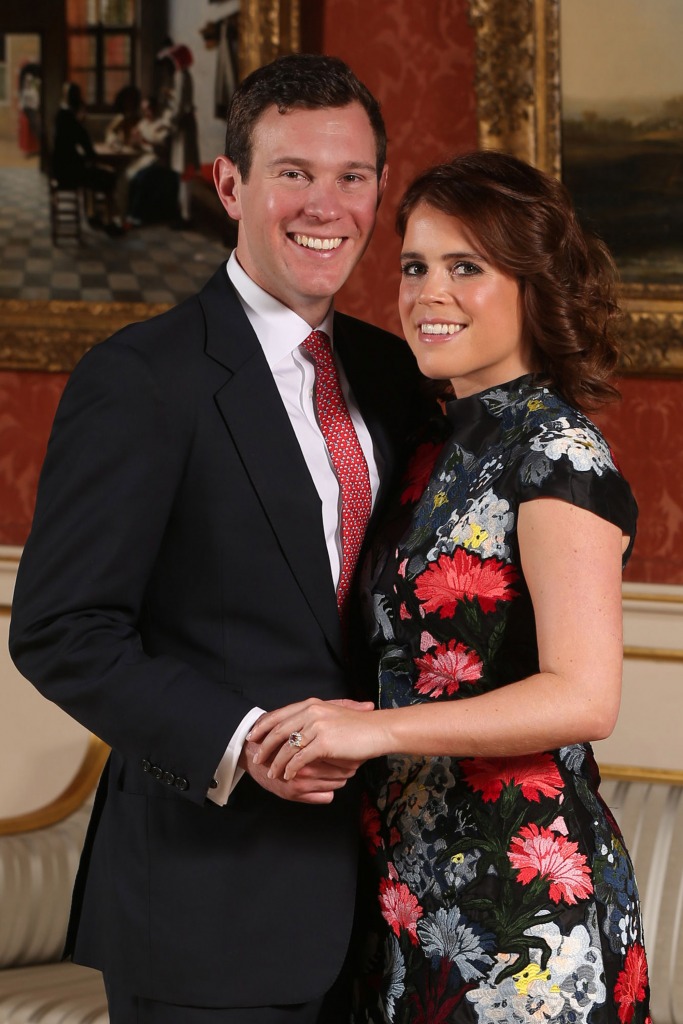 Pictured at Buckingham Palace, Princess Eugenie showed off her engagement ring which contains a rare coloured sapphire. The ring features an oval-cut padparadscha sapphire surrounded by a halo of diamonds, set on a yellow-gold band with two more intricate diamonds. The ring is reported to be double the value of Meghan Markle's engagement ring.
With coloured stone engagement rings predicted to trend in 2018, we're not surprised that the Princess' ring contains the rarest of all coloured sapphires. The peach-pink shade also resembles her mother, Sarah Ferguson's engagement ring, which contained a Burmese ruby stone surrounded by diamonds.
2018 is set to be a big year for royal weddings and we can't wait!