This Dubai Blogger Tied The Knot At The Most Fab Outdoor Wedding
Ola Farahat tied the knot over the weekend in Dubai…
Posted on
23 December 2018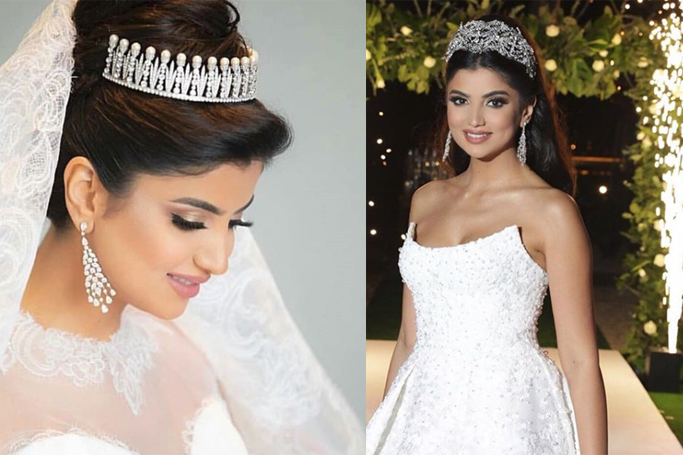 Big news for this Dubai-based blogger
The popular blogger tied the knot to her long-time hubby over the weekend in Dubai in a gorgeous outdoor setting.
Ola Farahat, with 735 thousand followers on Instagram, was not shy to publicize her wedding on social media.
Taking to Instagram to post stories, IG posts and video of her special day while she's decked in white.
Ola Farahat and now husband got married at a popular Dubai-based Nikki Beach club that was absolutely stunning.
Located by the beach, the outdoor wedding was the perfect way to tie the knot this winter in Dubai and the couple looked so happy.
Dressed in a princess style white wedding dress, Ola was decked in all from head to toe in diamond accessories.
The lace, long-style top of the dress showed elegance and the puffy skirt ties in with the princess look.
She also opted for a diamond crown and dangling diamond earrings with her wedding dress, while her husband wore a white suit for the big occasion.
Ola Farahat got engaged back in November when she surprised her followers with the news on Instagram with a cute and heartfelt video along with the caption "After 2 beautiful years, it's finally happening."
This Dubai blogger doesn't want to hide her life from her followers as she continued to add that "I just wanted to share this beautiful moment with all my beautiful followers."
The couple has also not hidden their relationship via the popularly used social media application…uploading their adventures and getaways for all the followers to see.
And two months later, the couple got hitched in Dubai with all their close friends and family – some of which are also popular Dubai-based bloggers, who wished the couple happiness and love on their own social media accounts too.
The bridesmaids also wore different styles of red dresses, each showcasing their own styles and designs for the blogger wedding in Dubai.
What a fairy-tale wedding!