How To Get Your Partners Ring Size Without Her Knowing
Sneaky 101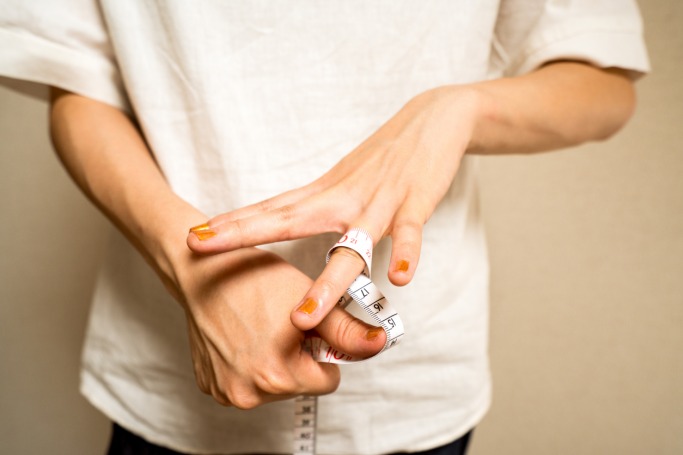 So you've decided you want to spend the rest of your life with your partner. You're going to pop the question, buy a beautiful engagement ring and have her not know a thing! But how do you get her ring size without her knowing? We've got some ideas for you men who might be struggling with this sneaky mission. The element of surprise is key in any proposal so getting the ring size needs to be done discretely.
There couldn't be anything more tragic than proposing and not being able to get the ring on her finger. What a way to ruin the moment! Here's our best ideas of how to keep the element of surprise, get her ring size and not trip up on the first step in the rest of your life together:
While she's sleeping
If you know your girl is a real sleeping beauty then this might be the perfect time for you to strike. Make sure she is in a deep sleep then slyly get the measurements you need! It might seem like a funny idea but it has been tried and accomplished in many cases.
An easy way to do this is with a piece of string and a ruler or tape measure.
Steal one of her other rings
If you are feeling super sneaky then this could be the mission is for you. Take one of her rings to the jeweller so they can match up the sizes, this is an excellent way to get an accurate sizing, as the finger size is likely to be a similar size, just make sure its not a ring she wears on her thumb or middle finger as they are usually larger than the engagement ring finger.
And make sure you return the ring before she realises!
Ask her friend
Asking your partner's friend, mum or sister for assistance could be the best solution if you're not so sure about your discrete abilities. If they've bought her a ring in the past they might know the size without having to ask any questions that give it away. It is also easier for them to ask directly for the ring size without giving anything away.
Not to mention most of us women are less obvious when it comes to keeping a secret, so it could be your best bet to leave it to a trusty helper.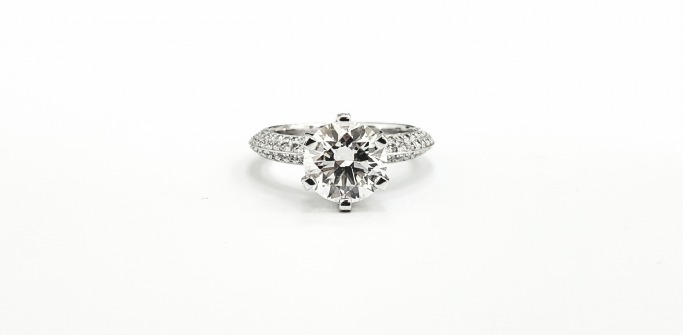 Ring available at Fergus James
Trick her
If you consider yourself a bit of a jokester she might not see this coming. Come up with a way to make a game or a joke to cleverly disguise getting her finger circumference, to make this even more tactical get some friends in on it too so everyone's doing it.
Or even get it to come from someone else so she really won't suspect a thing.
Keep in mind
These methods should give a good approximation of the ring size but if you're not 100% sure always sway slightly larger so you can guarantee the ring will slip on her finger when you propose.
Most rings can be resized so its not the end of the world if you don't get it exactly right just make sure when consulting with your jeweller.
Final tips for these sneaky methods
Take your time and be subtle! There is no rush; run through your plan of action carefully, subtlety is key. Considering most women are usually pretty alert it is crucial you make no mistakes whilst executing your mission and give nothing away.
You want to give her the engagement moment of her dreams, and in her dreams the ring fits!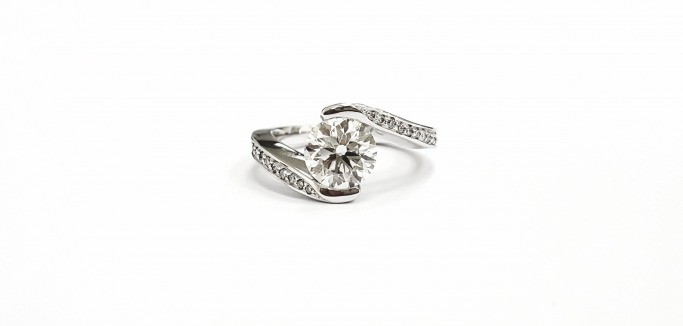 Ring available at Fergus James