Why Solitaires Make The Perfect Engagement Ring
Because nothing says true love like an iconic diamond ring!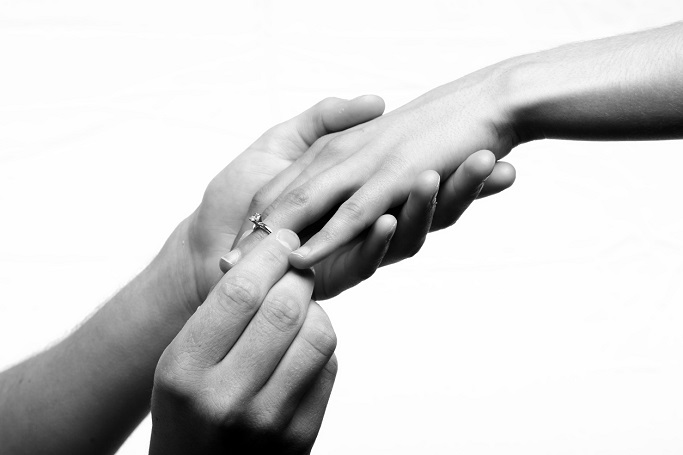 A diamond solitaire refers to a piece of jewellery featuring a single set diamond. The diamond solitaire engagement ring is an iconic symbol of commitment. There are many reasons why a solitaire diamond is a great choice of engagement ring, here's a few:
1. A timeless ring
Solitaire diamond rings are the most recognised type of engagement ring and the perfect representation of commitment. There's a reason for this, the solitaire ring is timeless its never going to go out of fashion or date due to its classic beauty. Not to mention they can suit anyone and any size finger! They are absolutely stunning just as they are. If you're indecisive and not sure what you want a solitaire is a great option, and is one you're not likely to get sick of due to its sheer timeless beauty!


Ring available at Fergus James
2. The focus is on the diamond
One of the biggest reasons solitaire diamond rings are so popular, is the fact that all the attention goes on that dazzling diamond as it is the predominant feature of the ring, not distracted by any other detail. A single diamond ring puts all the focus and attention on the diamond that you've splashed out on why not show it off! It also gives you the option to get the very best quality diamond and even a little bigger as you're not adding too much other detail to the ring that would otherwise increase your costs.
3. They are simple and elegant
Have you ever heard of the saying 'less is more'? Well if you're a fan of minimalistic designs a solitaire ring is perfect for you. Not all of us are one for the intricate detailed designs and desire simple and classic designs. The single diamond looks simply stunning and suits every occasion, which is important seeing as you'll be wearing it forever! Although detailed and intricate engagement rings are undoubtedly popular there are still adaptations to the solitaire ring you can make to add detail and a more intricate adaptation whilst still being classed as a solitaire diamond ring.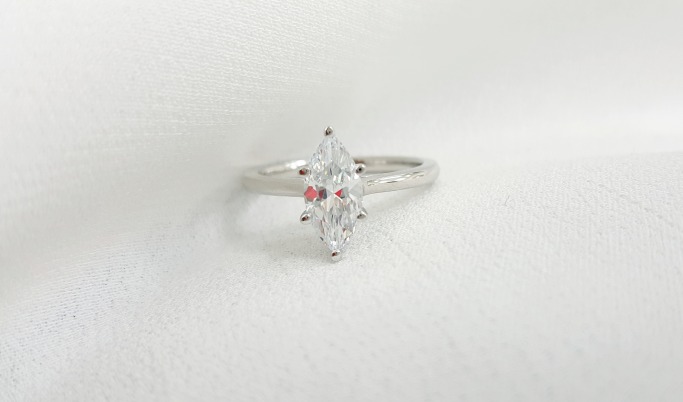 Ring available at Fergus James
4. They are very versatile
Solitaire rings are very versatile. They will pair beautifully with almost anything, so you have the opportunity to choose from a wider variety of wedding band such as classic, vintage and more bold bands seeing as you didn't set a clearly defined style with the engagement ring. It provides you the option to add more sparkle if desired like a diamond covered eternity wedding band - the pair will look incredible! They also provide the perfect platform for stacking 2 or 3 rings around it without looking too much and a great way to dress it up. It also gives you room to play around with the metal colour of the bands such as having a rose gold or yellow gold band wont look odd seeing as your engagement ring is likely to be just as thin.
5. The perfect ring for gents on a solo mission
Although some recommend girlfriend involvement when choosing the engagement ring it's understandable how some couples would prefer the element of surprise and for that reason, the solitaire diamond ring might be the best option! In addition for all the reasons explained above this ring is perfect for the men out there on the engagement ring hunt solo! You can't go far wrong with a solitaire diamond; it suits every woman and is a simply stunning ring. Especially if you know your lady likes a minimalistic design. It also leaves room for her to choose a more detailed wedding band if she wishes. They're also easy to resize if it doesn't fit her and also redesign.

Ring available at Fergus James