Flower Crowns Aren't Just For Festivals –We Have Proof
Here's flower crown inspiration for brides-to-be...

All image credits: Pinterest
The flower crown is usually associated with the cliché hippie festival crowd, yet the floral garland has a timeline that dates back to ancient civilisations and has been worn by iconic women throughout history, from Frida Kahlo to Kate Moss. As we plan to make a case for the bridal flower crown to rein once more.
The flower crown has been officially brought back to bloom, with a 2018 revival, thanks to the prestigious Vogue September issues. Both Rihanna and Beyoncé showcased similar floral headpieces on the Vogue UK and US covers –as the flower crown is back to the forefront of fashion and thus, a major hint at bridal looks to come.

Vogue US / British Vogue
Leaving behind the battle for the biggest bloom (are you team Bey or RiRi?), we're using the September issues as our martial muse for bridal headpieces –with a look-book to prove that the flower crown is more than a cliché.
Ethereal, feminine and exuding with romance, the floral decoration is made for weddings –as you can ditch the tiara and draw inspiration from petals and peonies instead. Flowers are already traditionally used by brides, but garlands aren't just for the country wedding, or spring-time occasion, as statement florals can be adapted to suit your style and wedding theme.
Here are 12 gorgeous garlands to inspire your bridal look –watch out Beyoncé and Rihanna!
#1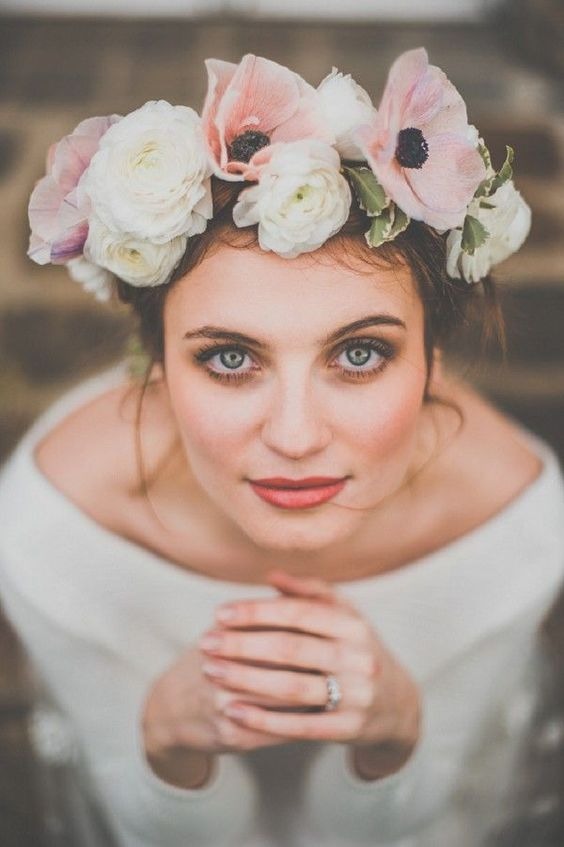 #2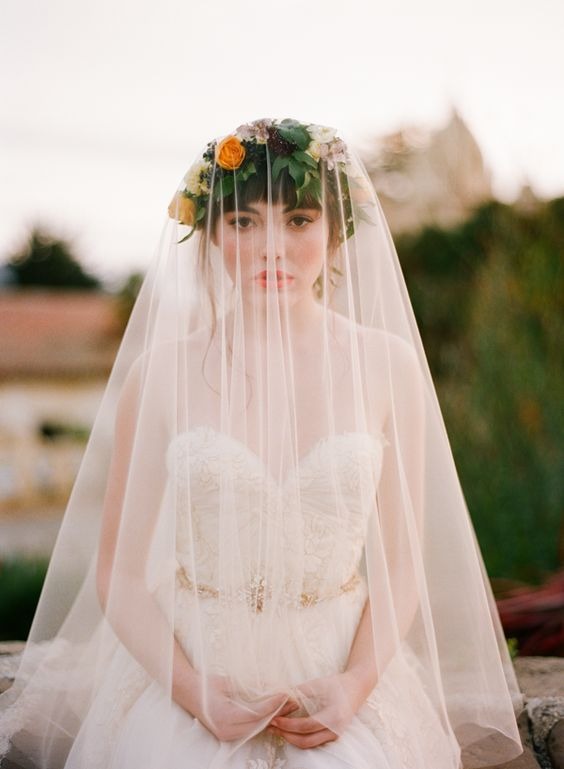 #3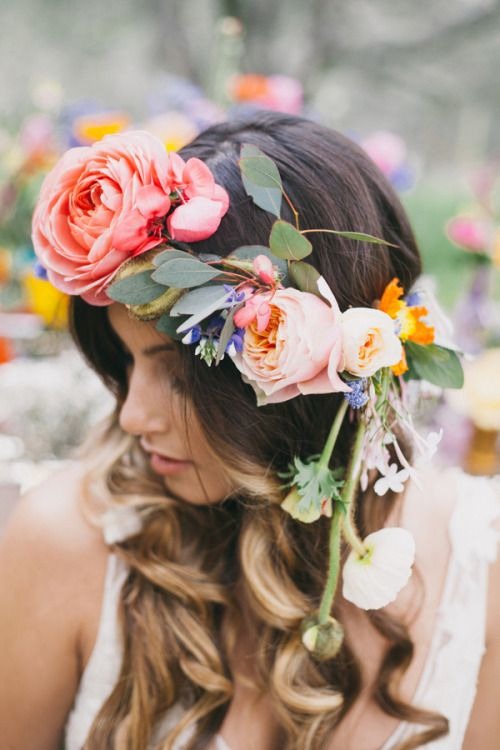 #4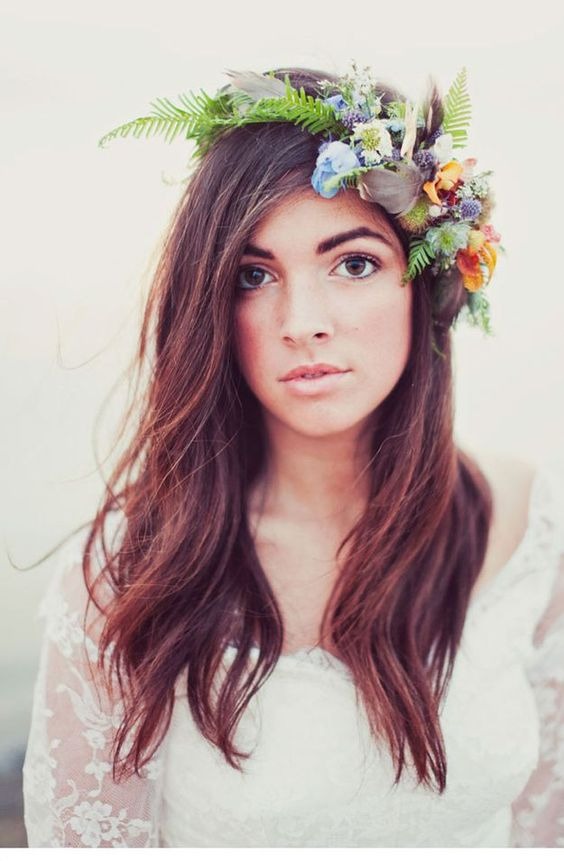 #5
#6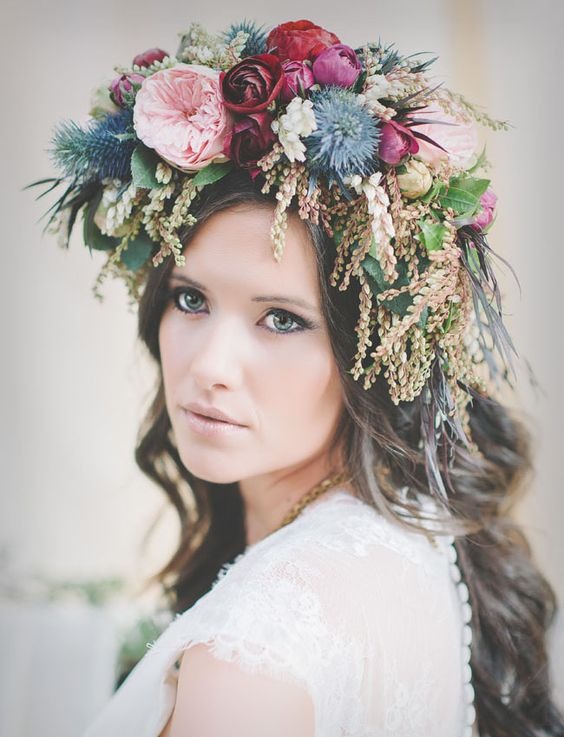 #7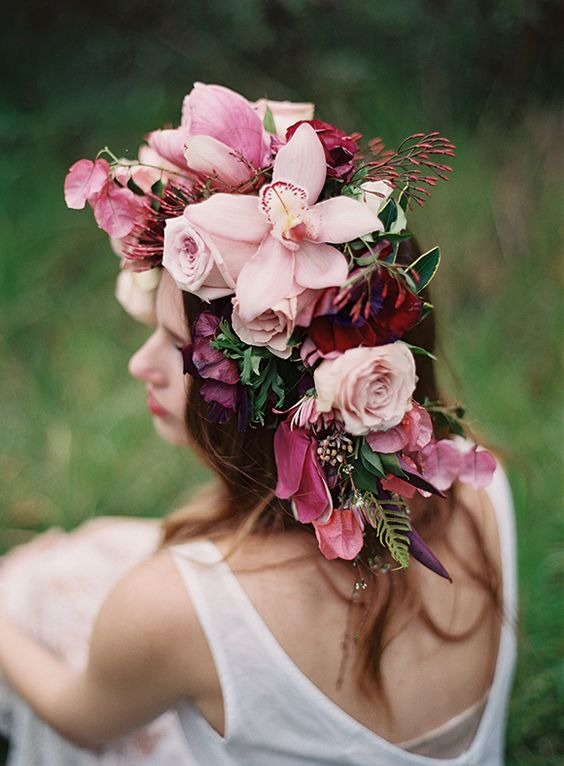 #8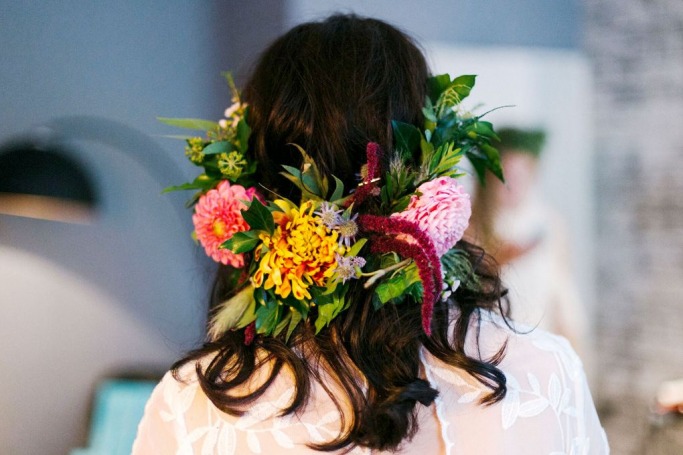 #9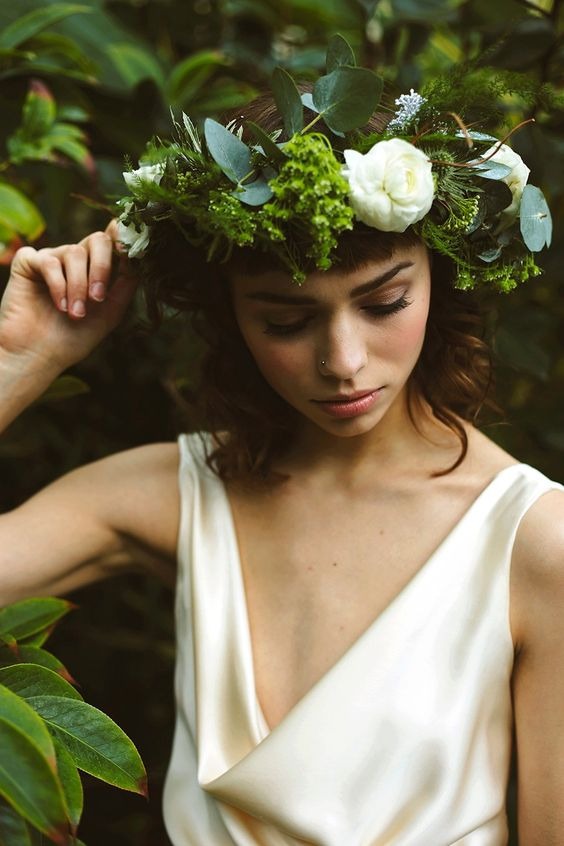 #10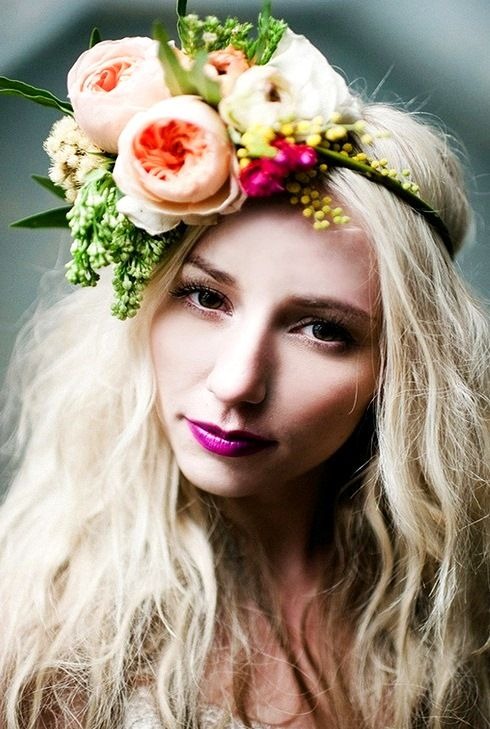 #11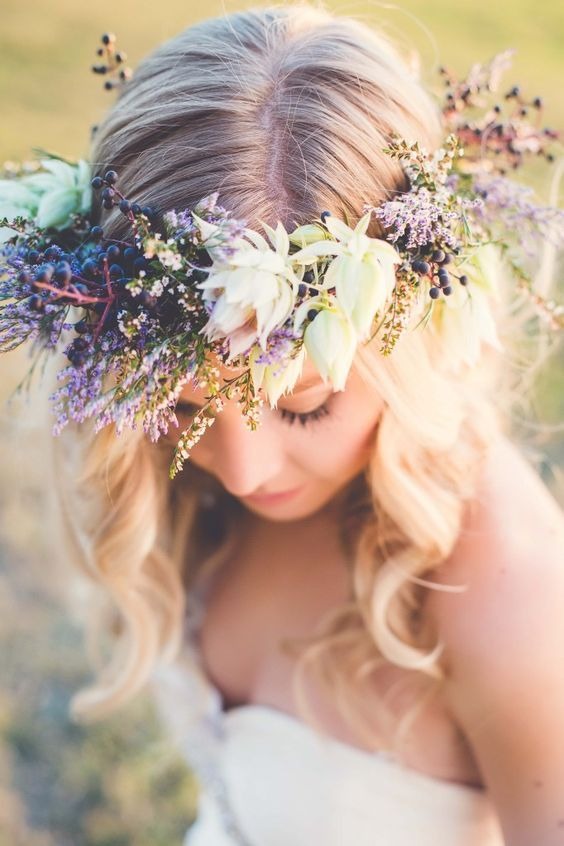 #12