Meghan Markle Wore A High Street Fascinator For This Society Wedding
It cost just AED 145 –and is surprisingly, still in stock!

All image credits: BAV/Geoff Robinson
Despite now being a member of the royal family, Meghan Markle isn't afraid to stick to her love of high street labels, as she a wore a cream fascinator from Marks and Spencer to the wedding of Princess Diana's niece, Celia McCorquodale and George Woodhouse.
Just four weeks after their own nuptials, the Duke and Duchess of Sussex attended the wedding at St. Mary's Church in Lincolnshire, as Meghan paired her affordable headwear with a luxe bohemian Oscar de la Renta dress –it's all about balance, right?!
Although the floral print, blue and white wrap dress had a price tag of AED 19,000, the Marks and Spencer fascinator was a steal at AED 145, as the new royal experimented with styles and labels for her wedding guest attire.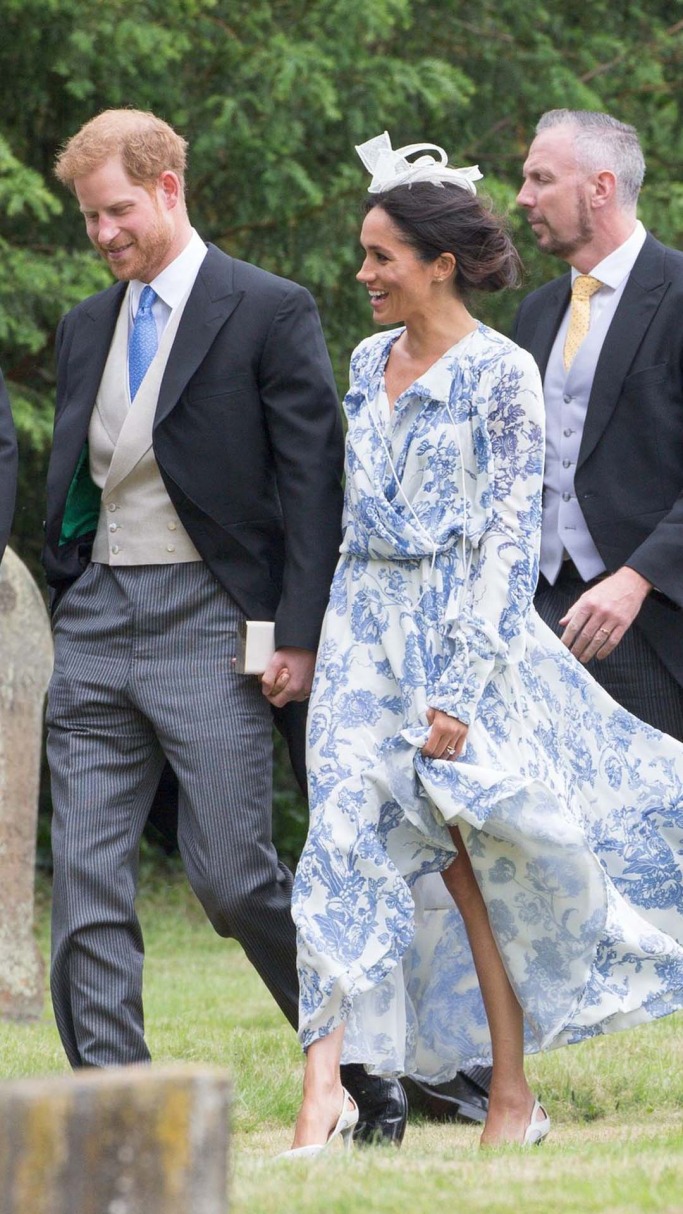 The Duchess of Sussex inspired our wedding guest look for the summer season ahead, as Prince Harry opted for a blue tie which coordinated perfectly with his wife's dress –couple goals!
During the ceremony, the bride Celia included a sweet tribute to her late aunt Princess Diana, as she wore the Spencer Tiara which Diana wore in 1981 when she married Prince Charles.