Miley Cyrus' Zac Posen Grammys Gown Is The Wedding Dress Of Dreams
To wed in red?!
Posted on
29 January 2018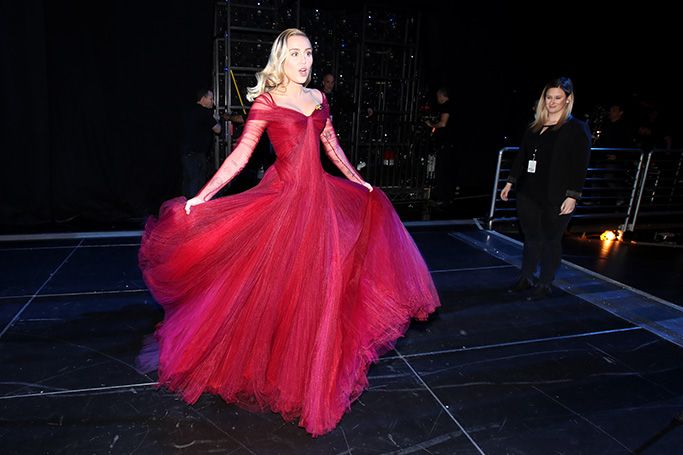 All image credits: Getty images
Whilst preforming the song "Tiny Dancer" with Elton John at the 2018 Grammy awards on Sunday night, Miley Cyrus wore a Zac Posen princess gown which made her an elegant lady in red. As we're always on the look-out for bridal inspiration, this gown caught our eye as the perfect alternative wedding dress.
We weren't the only ones in awe of Zac Posen's design, as Twitter went into meltdown over the beautiful dress and Miley Cyrus' fashion transformation. The sheer tulle gown from Zac Posen's pre-fall 2018 collection is a timeless piece with a delicate cut and finish, as it gracefully falls to the floor.
The Hannah Montana star appeared to go back to her Disney roots in this fairy-tale design, as Miley also proved she will make a blushing bride when she eventually marries fiancé Liam Hemsworth. The Valentine's Day themed gown in ruby red, swished across the Grammys stage just as it would on a wedding day.