Paris Haute Couture Week: Best Bridal Gowns By Arab Designers
Fall head over heels for these couture wedding dresses by Middle Eastern designers

All image credits: Getty images
This week in Paris, Middle Eastern designers have showcased a fabulous array of finery, with stylish gowns for every bride to fall deeply in love with. The Paris Haute Couture Fashion Week shows for FW18/19 have been lit up with the talent and craftsmanship of Arab fashion designers, from Lebanese Elie Saab to Syrian designer Rami Al Ali.
Delivering inspiration straight from the Paris runway, here's a stunning display of wedding dresses and couture creations, for future brides to fall for...
Georges Hobeika
Lebanese fashion designer, Georges Hobeika, revealed a fairy-tale parade of gorgeous gowns fit for any bride's big day –from the alternative bride to the traditional. Gowns were flamboyant with style, yet delicate and ethereal, with feathers, embroidery and adornments.
Spectators were in awe of the show stopping finale bridal gown as it graced the runway with its layers of tulle, embellishments on sheer sleeves and a feathered body which was a work of art.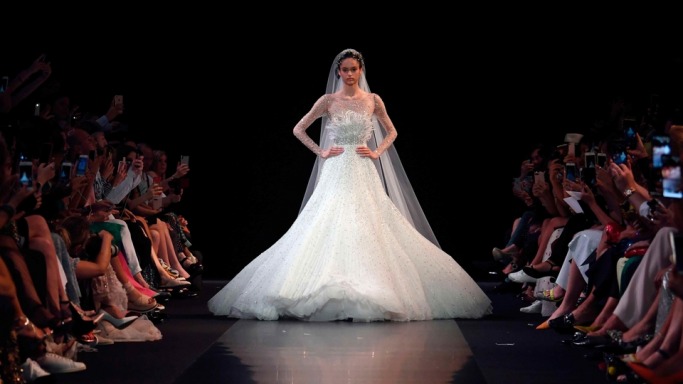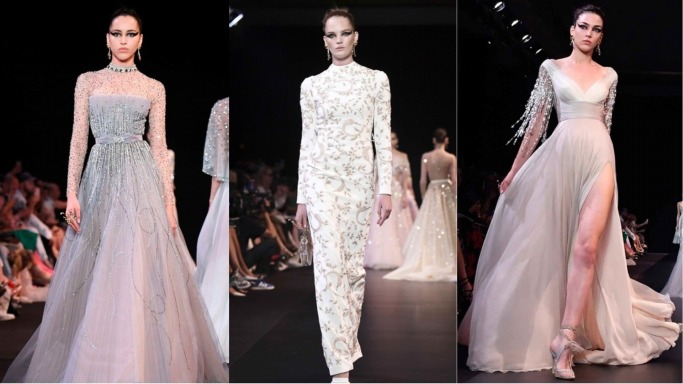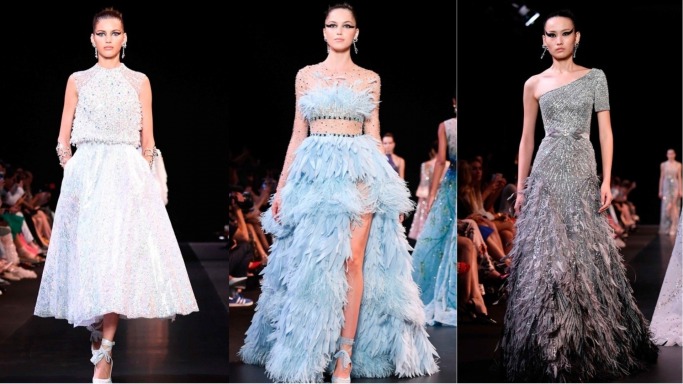 Elie Saab
Inspired by his recent trip to the Spanish city of Barcelona, Elie Saab captured the Catalan spirit through his collection entitled "Of Forms and Light." There was vivid Gaudi influence throughout, with dramatic sculptured shapes and embellishments decorated on silk, satin, tulle, and lace gowns.
Of course the show was eclipsed by the finale bridal gown which was heavily decorated in beads and pearls, with a fabulous statement veil that Gaudi would have approved of –as Elie Saab, once again, showcased a couture masterpiece.


Rami Kadi
For Couture Fall 2018 in Paris, Lebanese-American designer Rami Kadi revealed a romantic collection of bridal creations with feathering, tulle and sparkling details. From holographic sequins to crystal embellishments, the collection was ornate, intricate and offered unique alternatives for brides-to-be. There was a futuristic vibe, without comprising elements of classicism.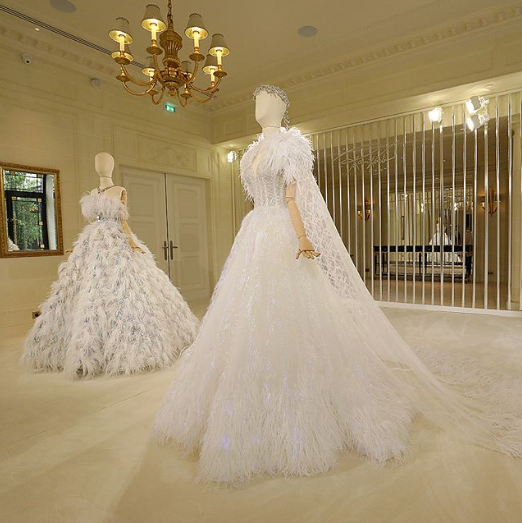 @ramikadi
Zuhair Murad
No Zuhair Murad show is complete without a regal bridal finale, as the Lebanese designer's Autumn/Winter 2018-19 show in Paris featured a grand gown to finish. The collection was inspired by Imperial Russia, as Murad revealed royal palettes of jewel tones and created lavish looks –heavy in rich detailing and stylish design.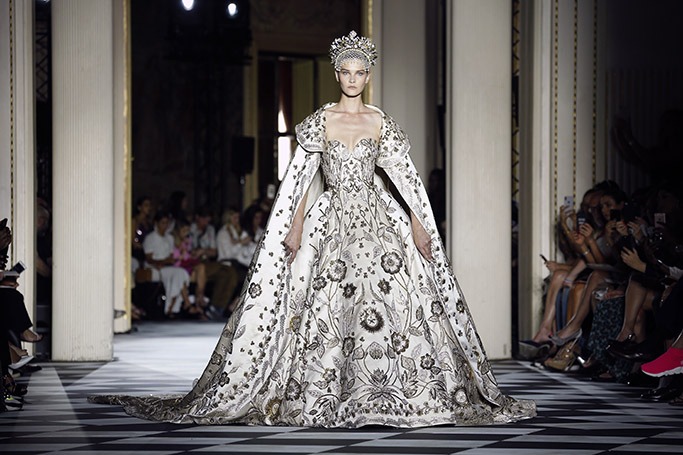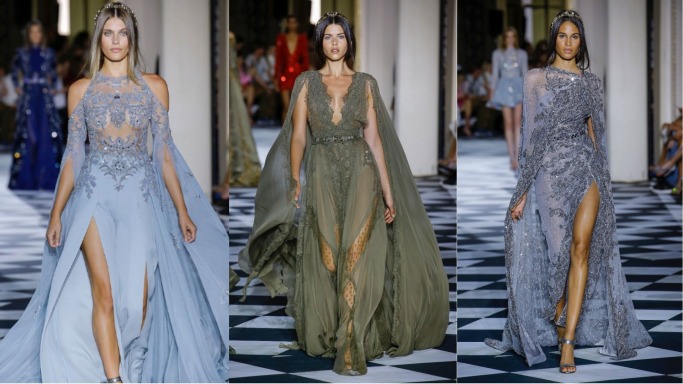 Rami Al Ali
Accentuating feminine silhouettes with art deco styles, Syrian designer Rami Al Ali featured an artistic display of dresses in Paris for FW18 couture. The glamourous designs exuded luxury and elegance with rich materials and meticulous craftsmanship.
Though not necessarily for the bride, this collection was full of inspiration for bridal forms and designs to come. We can definitely see the mermaid overlap cut as a trend to follow for future brides, as subtle shades of gold champagne and Mikado satin fabrics also to feature.

@ramialaliofficial

@ramialaliofficial
Ashi Studio
Ashi Studio's AW 18/19 Couture collection in Paris was the most romantic yet! Striking with sculptured wedding coats, dainty hats and heavy embroidered detailing, the collection was an outstanding display of craftsmanship and classic designs.