Top 10 Haunted Halloween Wedding Sites
For a wedding filled with a few extra guests...
Posted on
11 October 2017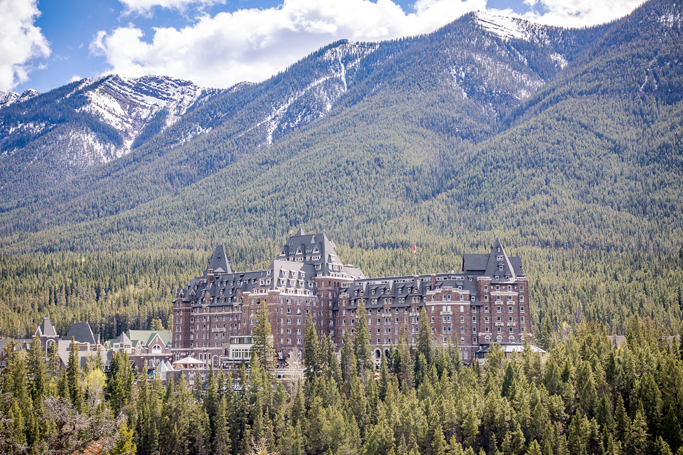 While a Halloween wedding might not be as traditional a wedding as one would expect, for those of us who truly love the spooky festivities and fall season– a Halloween wedding might just make perfect sense.
But of course – no matter how much Halloween wedding décor you put up, or gruesome treats and favours you serve – for a true Halloween vibe, you need to pick the most perfect location.
So if you are looking for a spooky destination with a difference for your Halloween wedding, here's some of the most beautiful (and creepy, we admit) haunted sites you should consider worldwide.
#1 The Stanley Hotel in Estes Park, Colorado, United States
A.k.a. The Shining Hotel. Any fan of the classic thriller movie will instantly recognise this place. Said to be haunted by the ghosts of F.O. Stanley, the hotel's original owner, and his wife Flora, this hotel is surely one of the most perfect to achieve the Halloween vibe.
For your Halloween wedding, check out The MacGregor Ballroom – it has dark, wooded décor and picture windows with mountaintop views – or even The Music Room, which has arched Palladian windows and French doors to suit a smaller affair.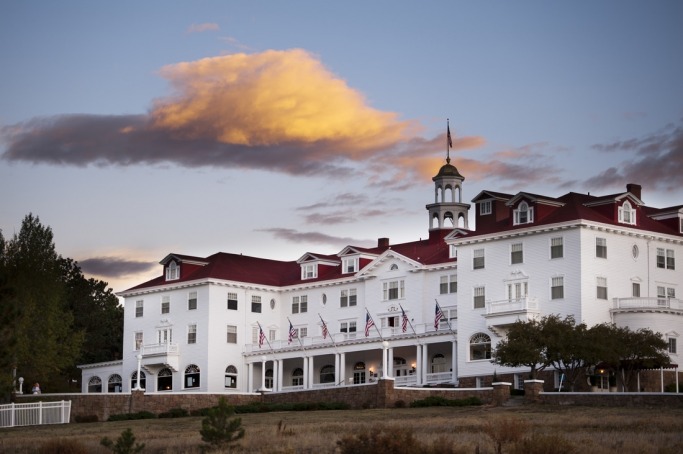 #2 Elvey Farm, Pluckley, United Kingdom
Believed to be the most haunted village in England, Elvey Farm is in a prime position for a supernatural experience. Apparently it has between 12 to 16 ghosts that wander the woodlands – and include a screaming man, and a hanged schoolmaster found by his pupils.
It's also believed that the farm itself is home to a mysterious military man who stands on the stairs of the 16th Century barn.

#3 Ackergill Tower, Wick, Scotland
Go the extra mile and up to the Scottish Highlands, and you'll find this impressive castle wedding venue. And with its dark, murderous history – it's the perfect Halloween wedding venue in Scotland.
Ackergill is rumoured to be the home of Helen Dunn's ghost, who centuries ago, was kidnapped for her beauty and held in the castle… Who later fell or jumped from it while trying to escape.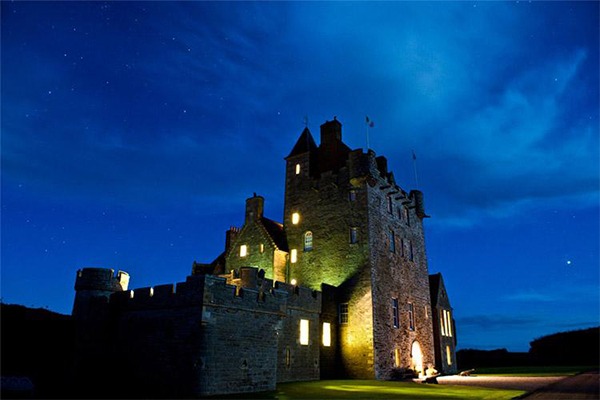 #4 Crumlin Road Gaol, Belfast, Northern Ireland
This really quirky wedding venue used to be a working prison until 1996. The Belfast venue has over 30 wedding spaces you can choose from, and to add to the creepy factor – it had a number of executions take place over the years in the prison, and guards have previously reported bumps in the night.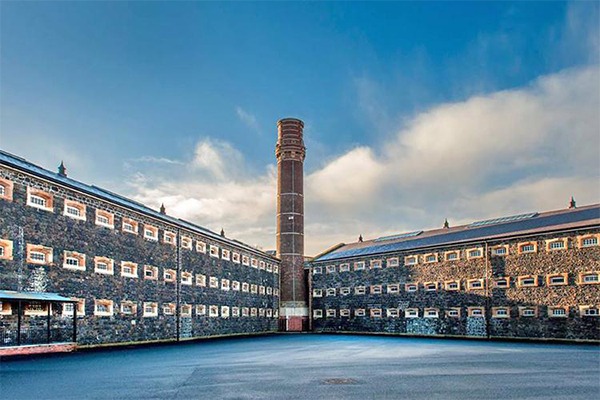 #5 Chateau de Marcay, Loire Valley, France
Voted the most romantic castle in France, and the perfect destination for weddings all year – it's particularly a great spot for a Halloween wedding. This 15th Century castle hotel has plenty of activities, like an outdoor pool, tennis court, and riding and walking trails – as well as the paranormal kind.
Since the hotel opened its doors, guests and staff over the years have claimed to have seen the ghost of a beautiful young woman in a white shroud. The tale is that a lady of the Chateau transformed into a werewolf at night, who was then accidentally shot by a farmer who buried her in secret. Now her ghost has stuck around since.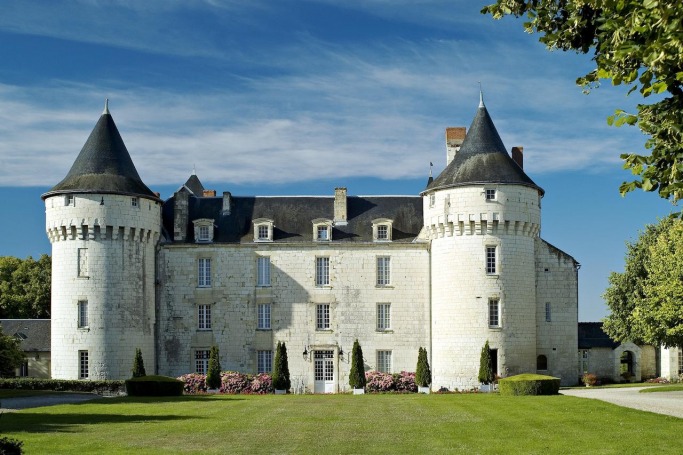 #6 Castello della Castelluccia, near to Rome, Italy
For those brides-to-be who wish to be married in a beautiful European castle, while also encountering a supernatural being, Castello della Castelluccia is your place!
Situated in a medieval castle, the 23-room hotel is just outside the country's capital city, Rome, in the countryside… And is believed to be haunted by several ghosts, including Emperor Nero. He was a local alchemist who was struck and killed by lightening, and there's even been tales of ghostly horses galloping around at night.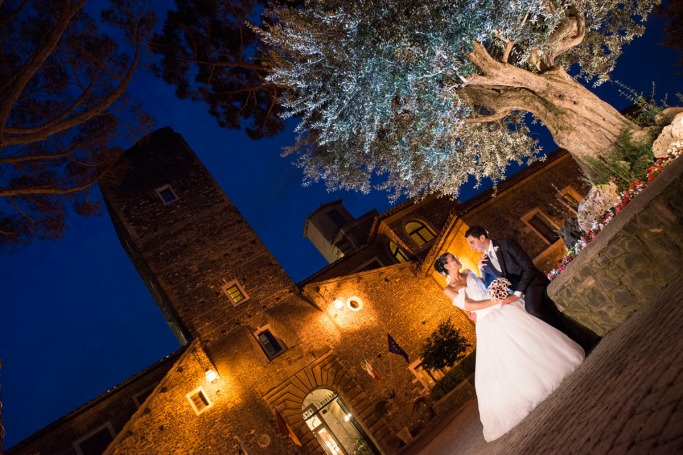 #7 Hawthorne Hotel in Salem, Massachusetts, United States
When you think of witches, you think of Salem, right? So why wouldn't this location be the perfect place for a Halloween destination wedding. After all, the entire place is famed for the historical Salem witch trials.
This particular hotel, the Hawthorne Hotel, experiences supernatural occurrences – like the mysterious turning of a ship's wheel in one of the hotel's past restaurants, which are attributed to the spirits of old Salem sea captains.
On top of that, it's believed that another ghostly guest is Bridget Bishop, who was the first person to be executed in the Salem witch trials.

#8 Grand Hyatt Hotel, Taipei, Taiwan
This Taipei resort was built over a former wartime political prison, and is believed to be haunted by the ghosts of the number of inmates who were executed there.
Guests have reported seeing ghosts in the corridors, and others have heard strange noises… If you're seeking a true destination wedding in Eastern Asia around late October time, this would be a perfect venue to experience bumps in the night and freak your wedding guests out.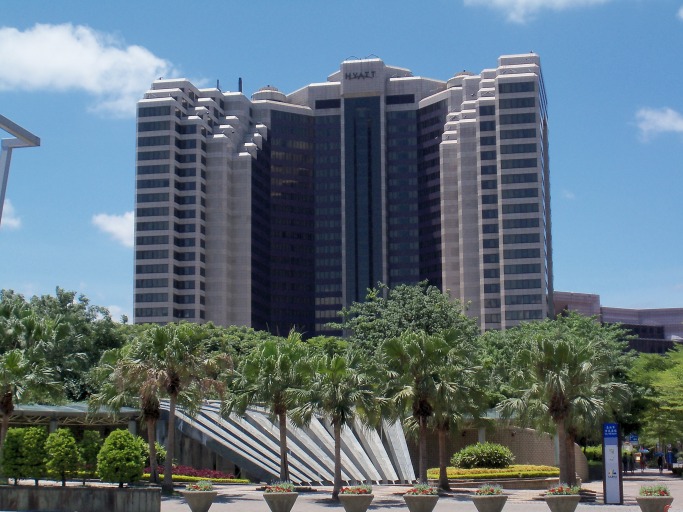 #9 Fairmont Banff Springs Hotel, Alberta, Canada
Two of the most famous ghost stories from this Canadian hotel involve a bellman and a bride. For the first, guests and staff have claimed to have seen a bellhop dressed in a full uniform on the 9th floor, who disappears after helping guests. It's believed that he's a longtime employee who died in 1975.
The other story tells of a young bride who died on her wedding day at the hotel – not the most romantic of wedding stories if you do decide to pick this as your Halloween wedding venue. But it could be somewhat poetic, don't you think?
It was built in the 19th Century as one of Canada's grand railway hotels, and comes with stunning landscapes, scenery and architecture that will make this the perfect location for a Halloween wedding.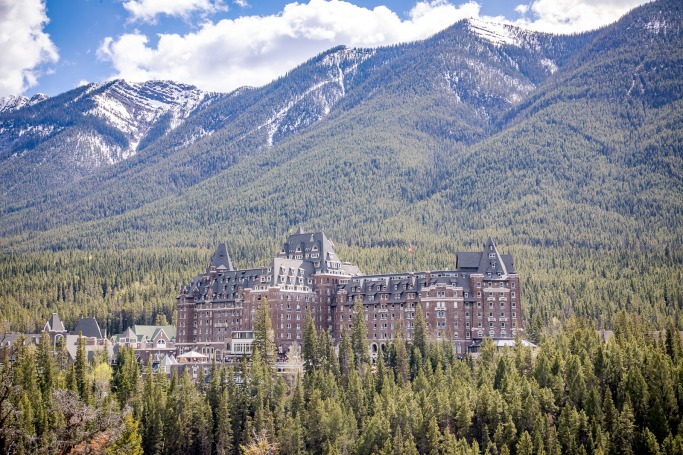 #10 Gettysburg Hotel, Gettysburg, Pennsylvania
This hotel has a very long history that dates all the way back to 1797 – and at least a few times every year, guests tell of their encounters with a Civil War nurse named Rachel, who wanders through the rooms seeking wounded soldiers to care for.
With dresser drawers opening mysteriously, and clothes being removed, this place will surely provide a total Halloween wedding experience for you, your groom and your guests.