What To Wear To A Winter Wedding
Be the best dressed guest this winter!
Posted on
27 November 2017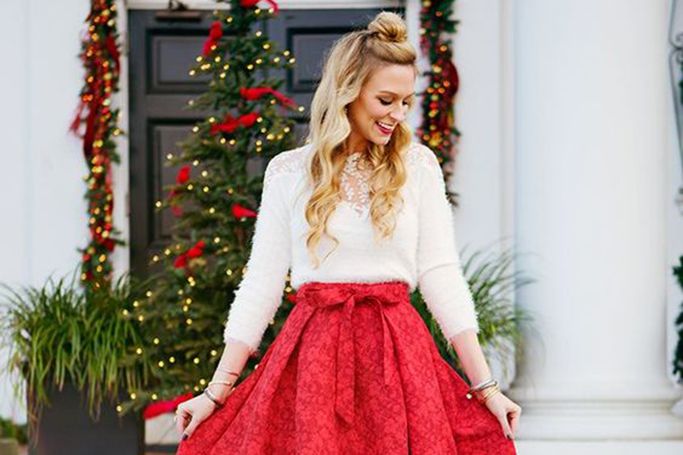 All image credits: Pinterest
There is something magical about a winter wedding, whether it's the spirit of the festive season, the glitz and glamour of the New Year or a snowy fairy-tale wedding venue. But, now the dilemma…what do guests wear to a winter wedding?
Typically winter weddings are in cold venues (unless you get married in Dubai) and finding the balance between wearing a cute cocktail dress and staying warm can often be difficult. Therefore, winter weddings mean long sleeves, heavy embroidery, plush textures and jewel tones.
Whether you're travelling to a wedding in a cold destination this winter or just want to bring winter trends into a Dubai wedding, we've highlighted the winter 2017 wedding looks that you need to know before purchasing your wedding guest outfit.
#1 Velvet touch
We love that winter means we can crush on velvet again! 2017 has been a year of girly pink shades, as we believe pink and velvet makes the perfect match. Velvet adds texture to your winter wardrobe and for wedding guest attire a velvet wrap dress makes a stylish statement. Pair it with intricate jewellery and of course, some fabulous shoes.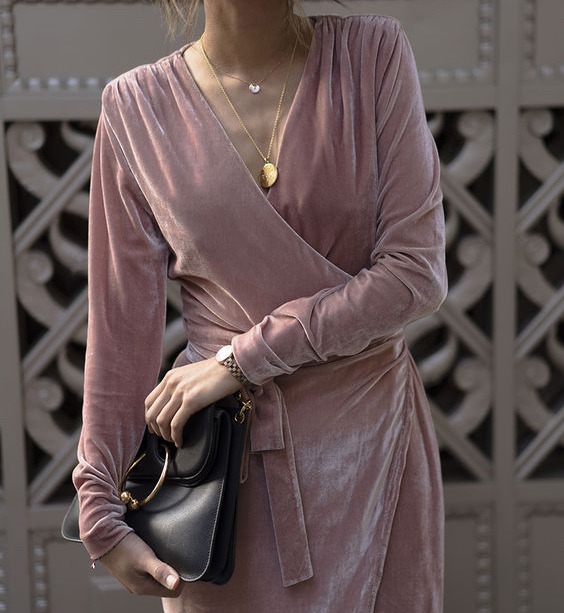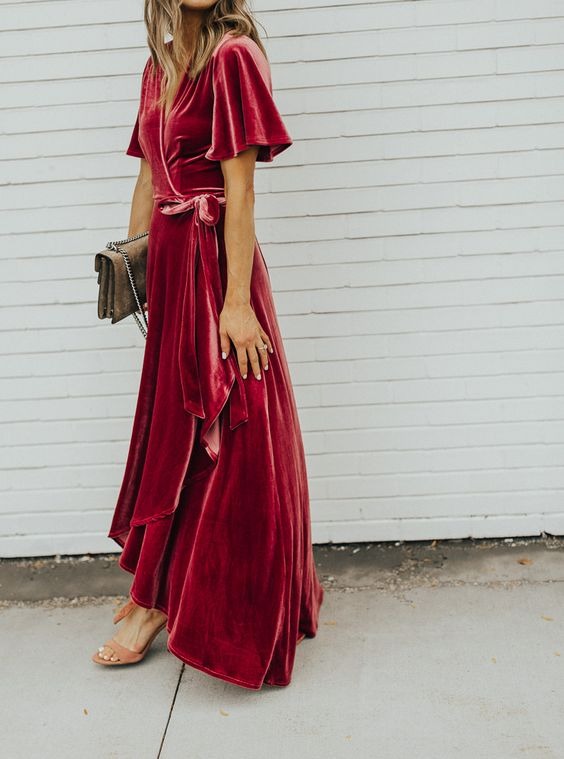 #2 Fairy-tale skirts
Winter is all about layers, so obviously you need a tutu! Worn with a thin jumper, a cropped jacket or a blouse, these fairy-tale style skirts are made to be showcased at weddings. They match the magic of a winter wedding, as you can channel you inner Carrie Bradshaw!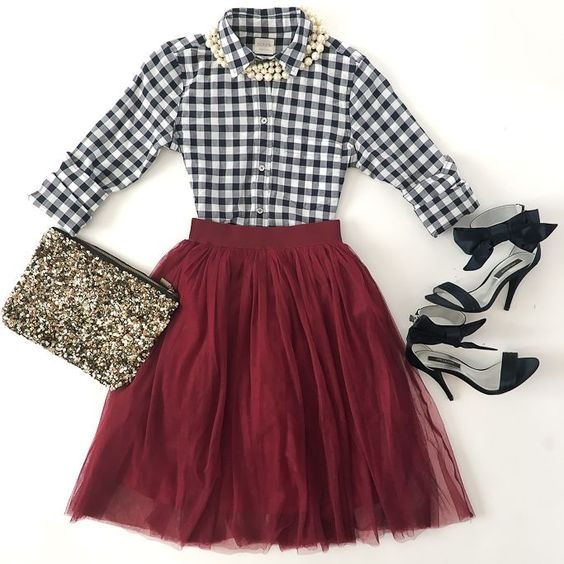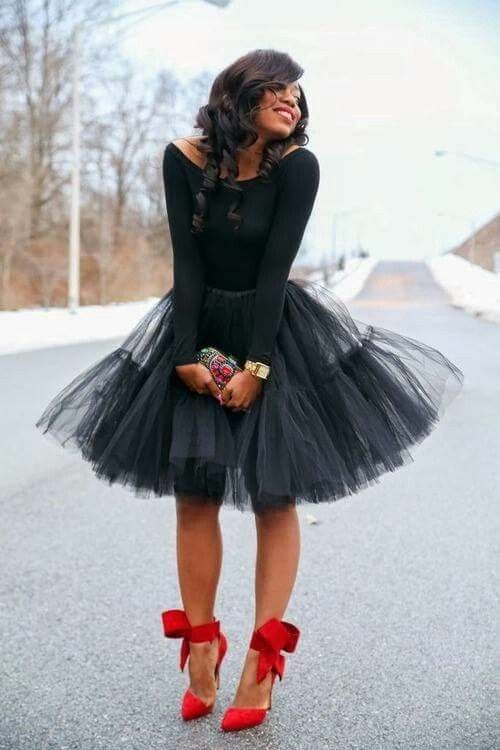 #3 Seasonal sequins
Get in the festive spirit with thousands of sequins, as you can sparkle at any winter wedding. There's glitz, texture and glamour to take you dancing into the evening...what more could you want?!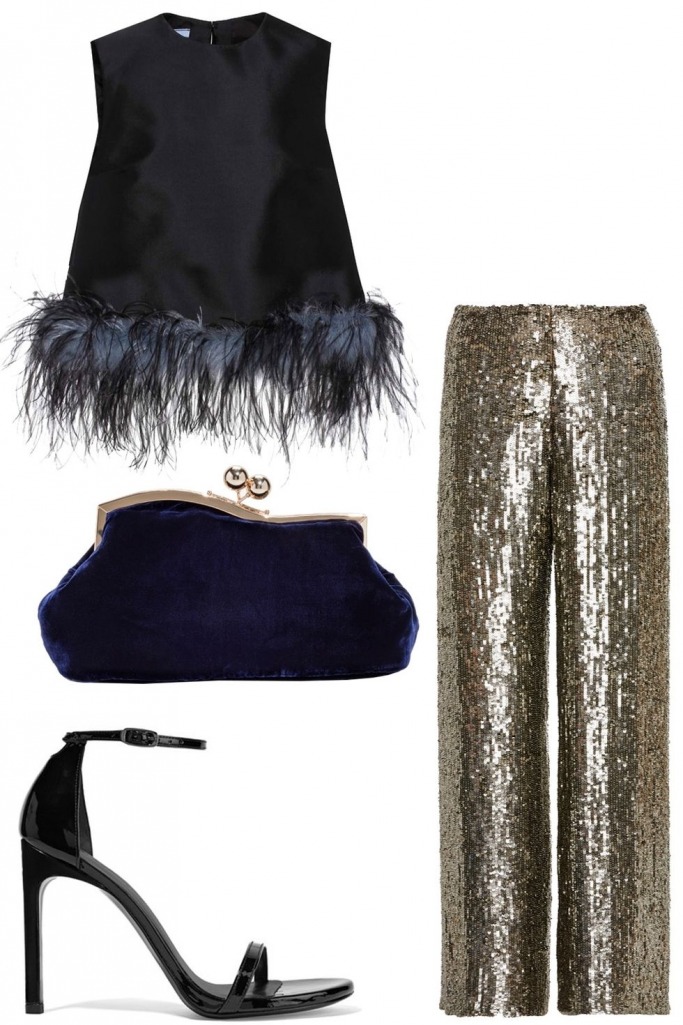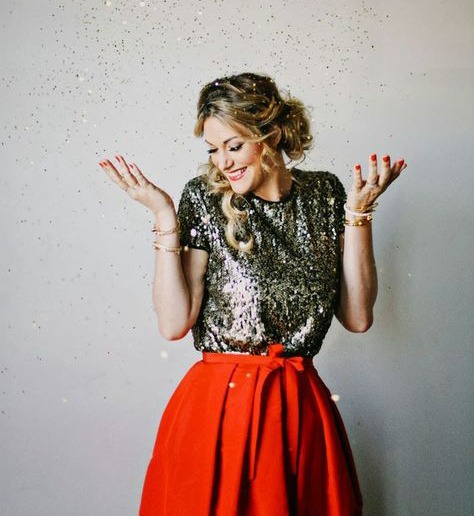 #4 Emerald green
One of the shades of the winter season, we love emerald green on stain and lace. This jewel-toned colour is from the perfect winter palette for a wedding guest to wear and it also reminds us of Christmas!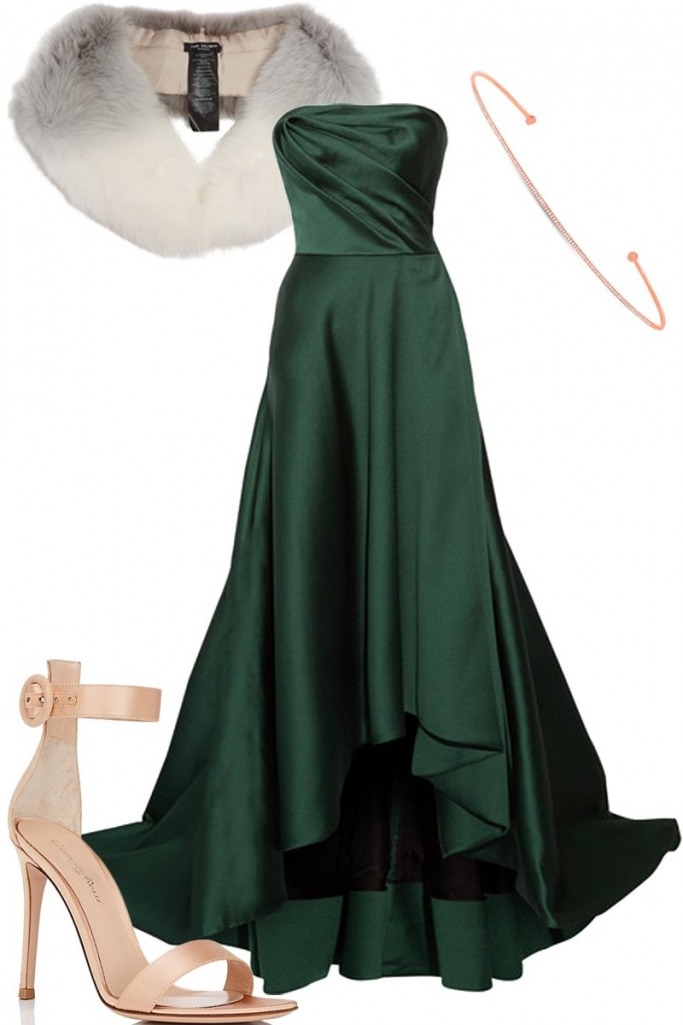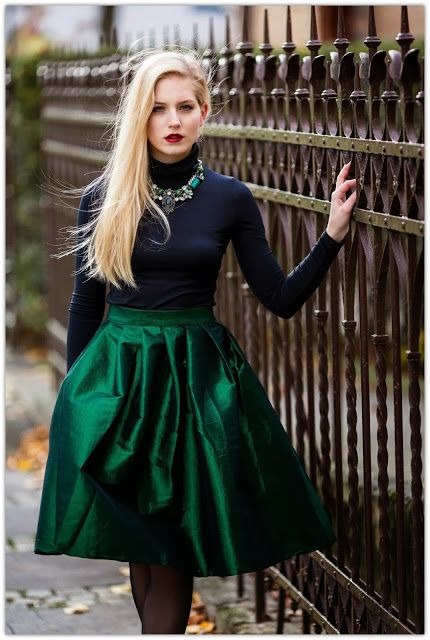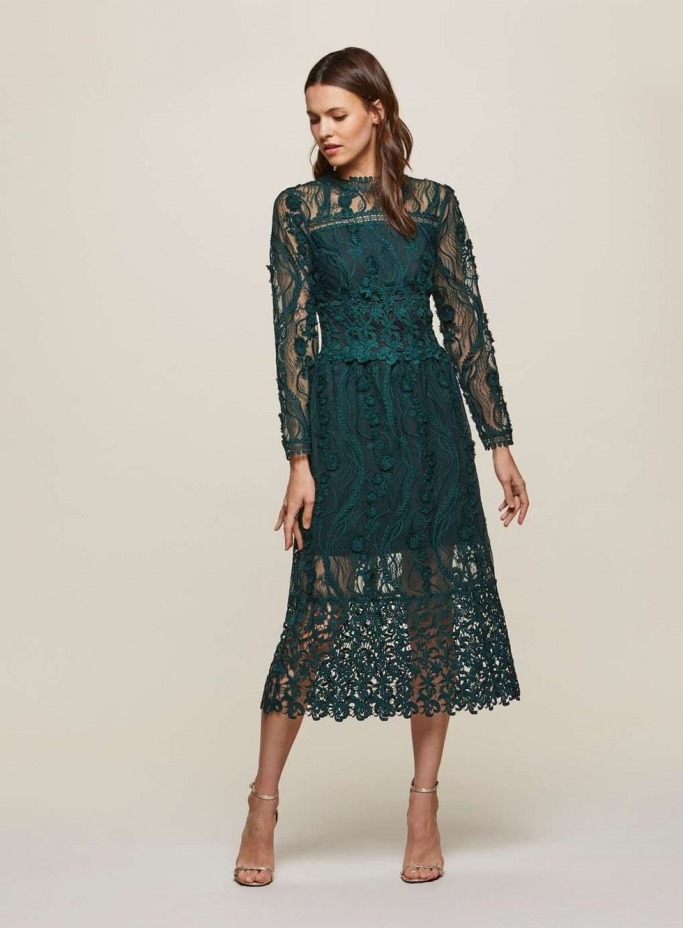 #5 Glam up in gold
Glamorous gold should only be worn at Christmas! The metallic shine of gold will definitely make you the best dressed guest at a winter wedding, just try not to upstage the bride! Again we've selected a wrap dress, one of the winter 2017 must haves.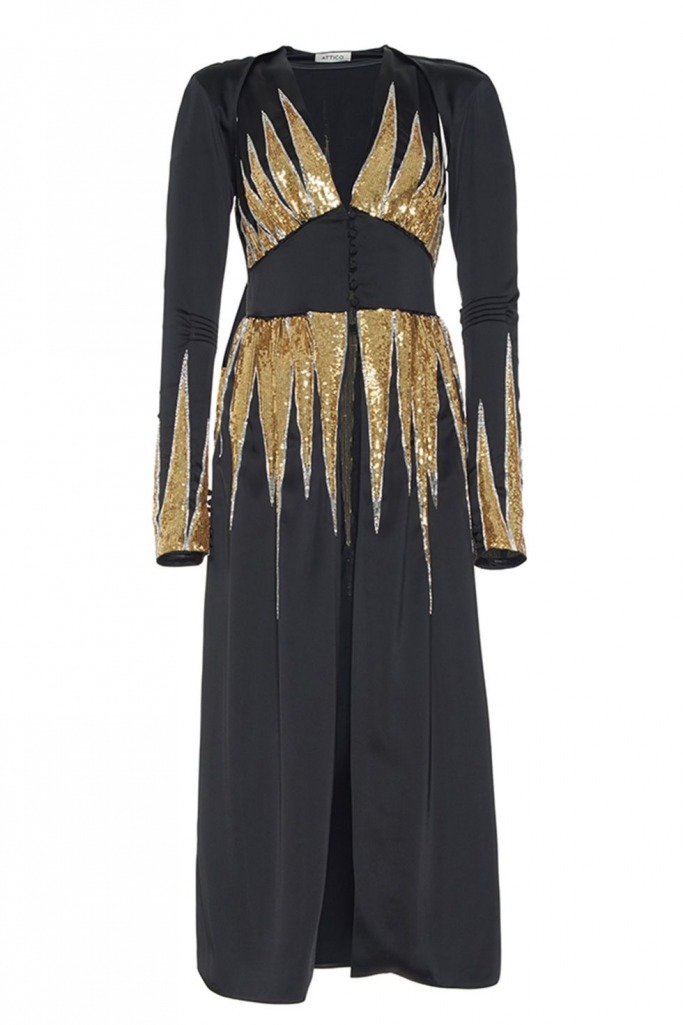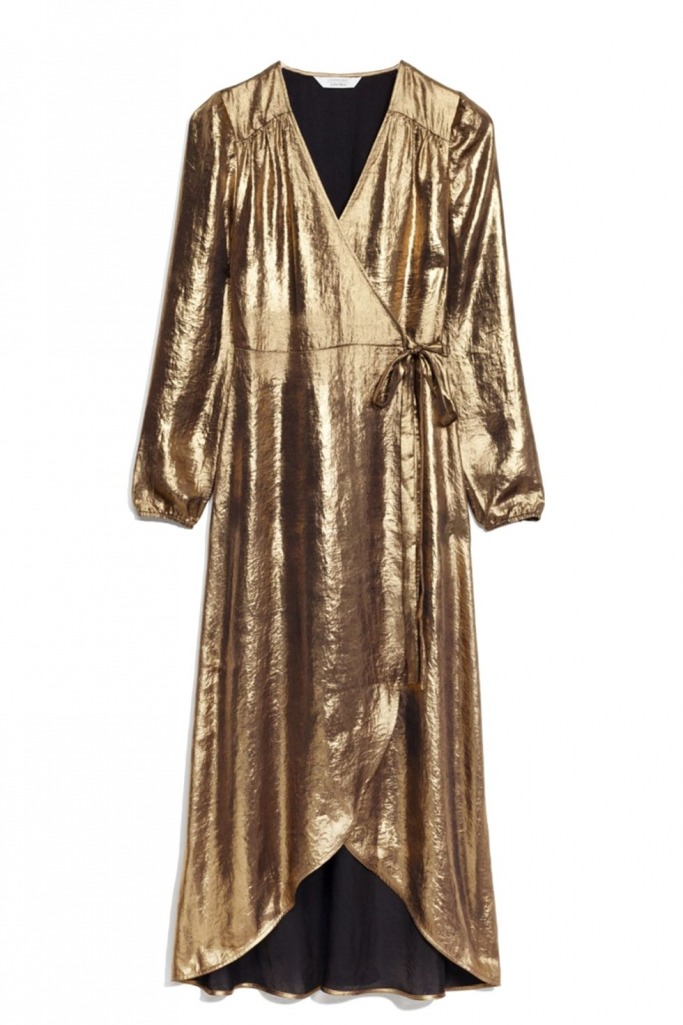 #6 Winter garden
Florals are usually only associated with summer and spring weddings, however heavy embroidery on a black dress creates a stunning winter wedding guest outfit. We've included an Erdem X H&M dress we just love.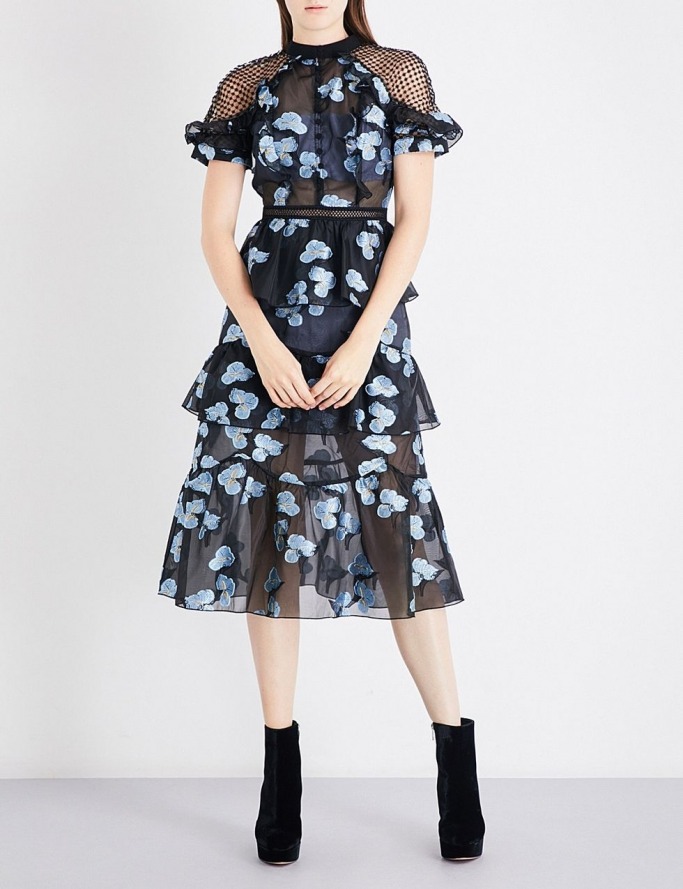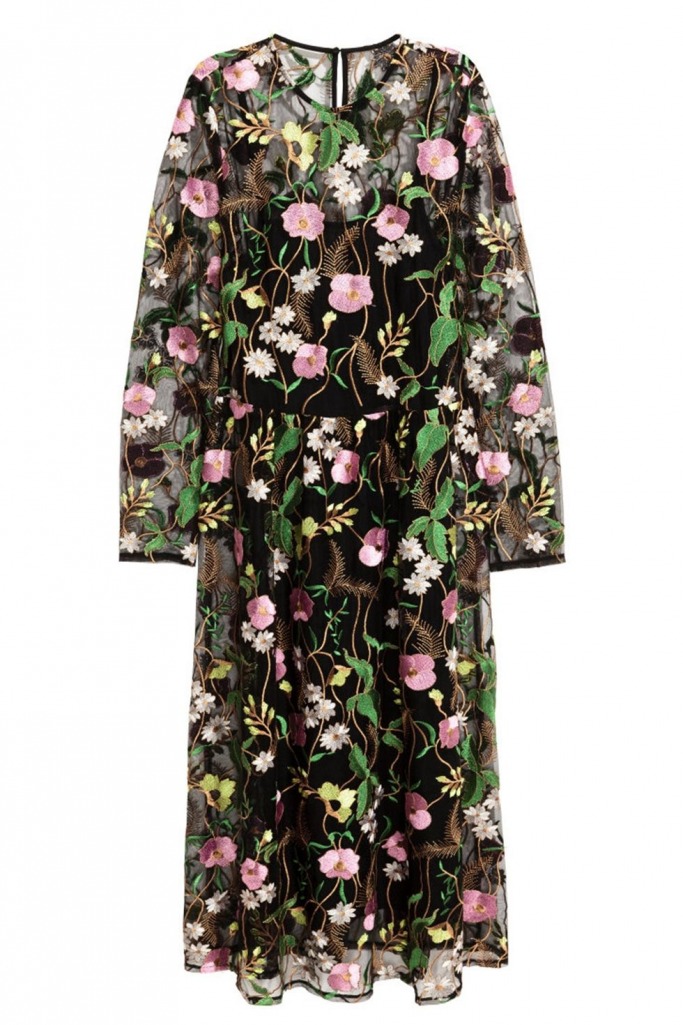 Erdem X H&M dress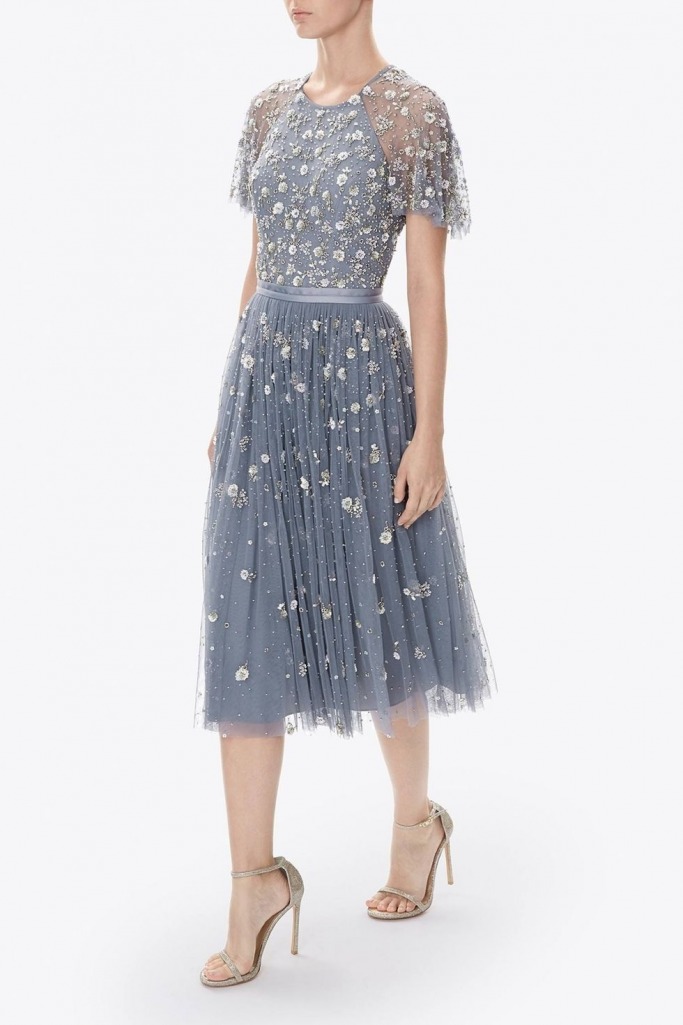 #7 Wear the pants
Formal attire does not always require a gown and a winter wedding gives you the best opportunity to put on your best pair of trousers! Tailored, prints, textures and flares; there are so many styles to choose from when it comes to smart trousers. We love matching coordinates and also smart jackets or blouses. Just make sure to accessorise with big earrings and detailed shoes.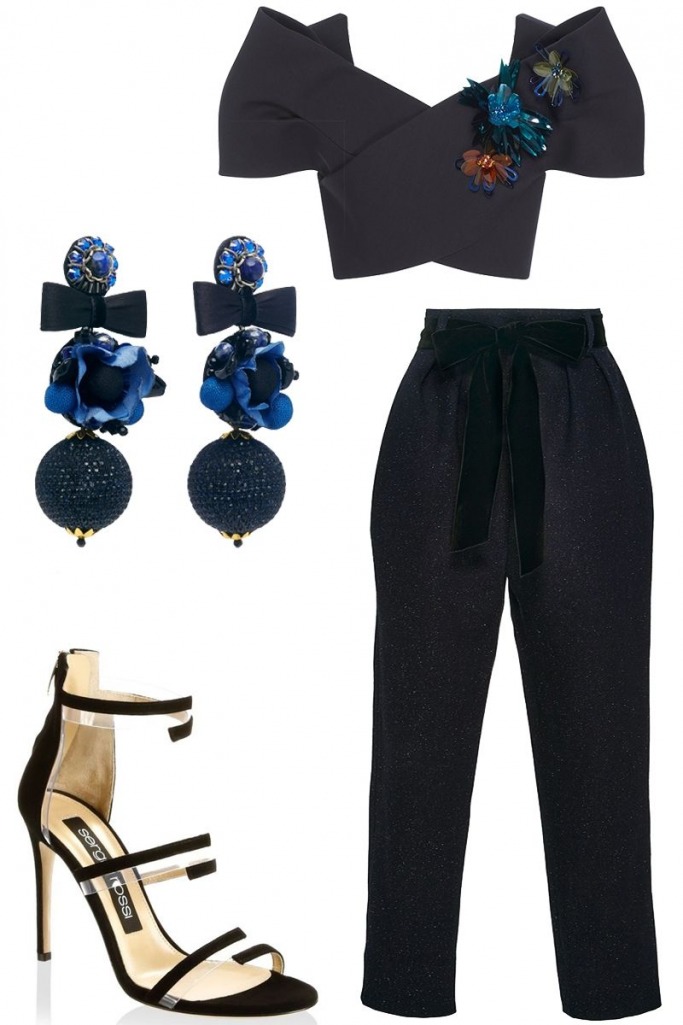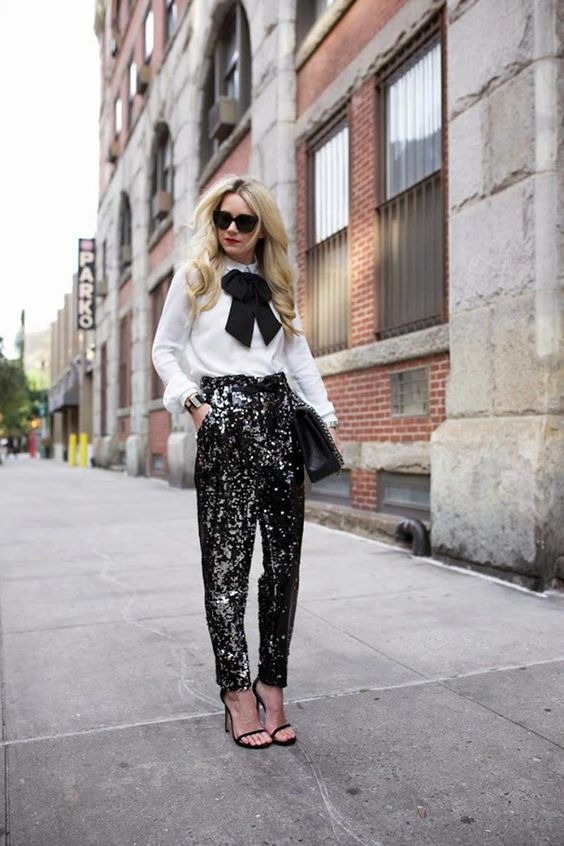 #8 Winter blues
If you prefer to stay away from the festive colours during the winter season, then blue is the ice queen shade you need. In particular this winter navy is on trend, as this dark luxe shade resembles sapphires and exudes elegance.